0xC0020015 when launching Apex Legends, Battlefield 2042 and other games
Error 0xC0020015 occurs when launching a variety of multiplayer video games on a PC using the functionality of the EasyAntiCheat program. The error message is extremely minimalistic:
Startup error

Unexpected error. (0xC0020015)
In today's article, we will show you how to get rid of this error and start the toy you need normally.
Solution of error 0xC0020015 when starting games with EasyAntiCheat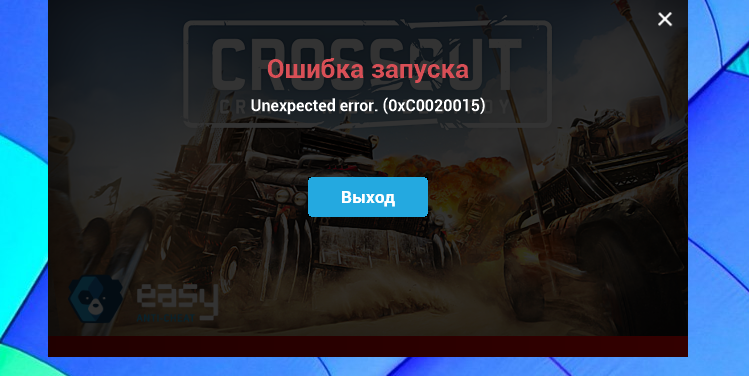 It turns out that the appearance of error 0xC0020015 is caused by antiviruses and programs aimed at combating various malware. In particular, the problem occurs for users of the Spybot – Search & Destroy program. Try to deactivate the software to protect your computer and launch the toy you need. In this case, unfortunately, you will have to figure it out on your own, because different programs are disabled in different ways.
If the error goes away, you can:
add the game to the list of security software exclusions;
disable security software whenever you want to enter the game;
install other security software on your PC that will not cause the error to appear.
If this solution turned out to be useless for you, then try the following:
completely reinstall the problematic game;
run the game as administrator;
update graphics drivers for your video card;
install the latest versions of DirectX, Microsoft Visual Studio C ++, .NET Framework and other similar software;
Run the installation of pending updates for Windows.
The above solutions are optional – you probably won't need them. Typically, error 0xC0020015 disappears after disabling the security software.