3 best free password managers of 2021
Keeping a strong password is very important in today's world, where hackers are constantly trying to invade your privacy. If you need to protect your data online, you should keep different strong passwords for different accounts. But it's not easy to remember all those passwords, is it? That is why we use several free password managers to remind us of our passwords. There are many free password manager apps out there, but can you trust them? We have tested several free password manager software and compiled a list of the best free password managers. Let them check it out.
Best free password managers
1. LastPass
It is a well-known password management solution that integrates seamlessly with your browser. It offers a cross-platform solution to store and save your password and make sure that only you can access it. It comes with built-in two-factor authentication, automatic form filling service, automatic password saving feature and much more. You can also import your saved password list if you need to change the service. Also, LastPass is not a new fish in the pond, it has been around for over a decade and its services are renowned the world over. You can use LastPass vid to install its browser extension. Its extension is available for Google Chrome, Microsoft Edge, Opera, Safari and Firefox. It is also a standalone program for Windows PC if this extension is not suitable for you.
Also read: – How to reset iPhone without password
2. KeePass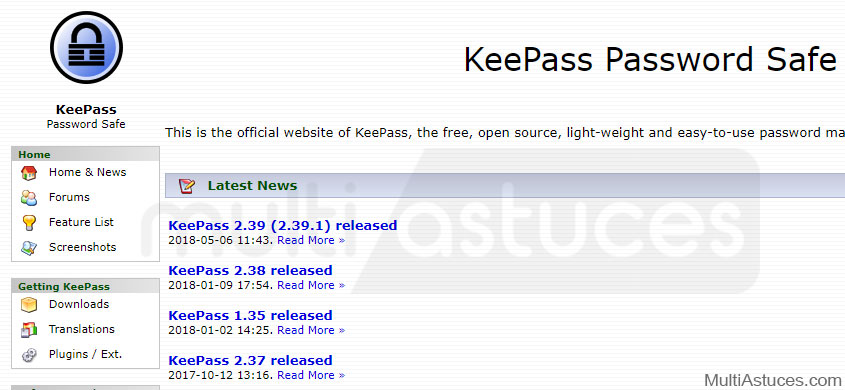 It is also a great free password manager software for Windows, Mac, and Linux. However, its unofficial port is also available for another operating system. The special thing about KeePass is that it saves the password in an encrypted file as XML, HTML or CSV files. It supports automatic saving of passwords, automatic form filling, two-factor authentication, etc. It also comes with a built-in password generator tool that generates nearly unbreakable password combinations for your added security.
Also read: – How to remove password from RAR file without software
3. Dashlane
Dashlane recently took to this free password manager game, but it does very well with its unique approach to saving and managing passwords. Unlike other free services, it also supports mobile operating system such as Android and iOS as well as Windows Linux and Mac OS. Being truly cross-platform and a free password manager, it is the best choice for saving passwords. The Dashlane developers have made the Dashlane user interface quite impressive and minimalist, filled with a host of features at the same time.
It supports auto-login feature, two-factor authentication, import and export of your already saved passwords. Dashlane uses AES-256-bit encryption to protect your password from any ethical or unfair means of stealing your sensitive credentials. In addition to these classic services, it also has a built-in password generator and resetter. You can reset your passwords directly in the Dashlane dashboard without visiting the site. It also doubles up as a digital wallet as it can store your credit or debit card details so that you can use them whenever you shop online.
Conclusion
It was one of the best free password manager software we talked about above. Tell us which free password manager are you using right now?