5 Best Apple Watch Apps of 2021
Friends today with this article we bring you the best apple watch apps you need to run it on your apple watch. There are so many apple watch apps, and whenever we try to find the best apple watch apps, we get confused. Therefore, we bring you this article, to solve your problem. With the apple watch apps mentioned below, you can enjoy amazing features in your apple watch. Here are the top 5 iWatch apps for you.
Best Apple Watch Apps
Here is the list of top 5 Apple watch apps that you must try.
1. Camera Plus
Camera plus is an amazing third party app for iOS. It is a multi-functional application which includes fantastic features. Its remote control feature will help you take a group photo or a selfie. It can take Micro photos and with incredible detail. Camera Plus can capture video with amazing quality, and the best part is that you will get the video file in reduced size. This means that you will get the best quality videos in small sizes. It also includes the editing tools to make a picture or a selfie more beautiful. Camera plus has all these amazing features, which is why it is on our list of best apps for Apple watches.
2. Calbot
Calcbot is also one of the best Apple watch apps. As you can predict from the name of his 'Caclbot', he is related to the calculator. Yes, it is a calculator app. But you can say it is a smart calculator and unit converter. You will get the 4 default conversions in Calcbot and you can customize them according to your iPhone. The app has amazing features such as history tape, to get the calculations back in the calculator. And Calcbot also includes some scientific functions.
3. GreenKitchen
GreenKitchen app is as amazing as its name, it is specially designed for those who love to cook or learn to cook. This app will help you prepare healthy meals, snacks or drinks. You can find dozens of healthy and organic recipes in the green kitchen app. If you want to try a recipe from the app, just click on it to view the full recipe on your iPhone. With all this, you can set the timer through your watch. So it is one of the best iWatch apps.
4.iTranslate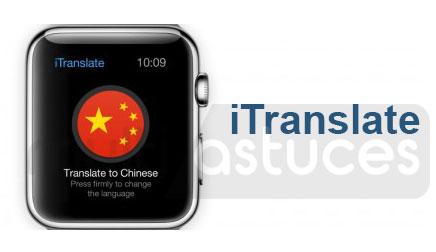 It is also one of the best Apple watch apps. iTranslate is a language translation app. What makes it one of the best Apple watch apps is that it can be translated into over 100 languages. It gives you real-time voice translation. You can learn new words from the dictionary and conjugations from the iTranslate app. It also offers you an inbuilt offline mode.
5. IFTTT
And the most amazing and best Apple Watch app is IFTTT. Personally, I liked it the most, and that's because it helps you access favorite services like Instagram, Twitter, Gmail, etc. We all know how important they are to us today. Thus, we can easily access our favorite services with our Apple Watch. With all this, you can control all your voice control devices like Alexa, Google Assistant, Google Home, etc. with your Apple Watch.
Final words
So, these are the 5 best Apple watch apps. Hope you enjoy these best Apple watch apps. If you liked this article then share it with your friends and family members on your social networking sites. If you have any question regarding the article, comment it in the comment section. So that was the end of the article. Finally, thank you for visiting here. Keep visiting here for more technical updates.