7 best hacking apps for Android
The main advantage of the Android operating system is its ability to evolve. This is an open OS, any manufacturer can write their own program, and it will work the way the developer wants it. It is not surprising that it is for this platform that so many add-ons have appeared with various hacking capabilities. This is special software that makes it possible to bypass one or another protection, to perform actions in other applications that were not previously provided. In the right hands, a hacker add-on can do wonders.
Top 7 Apps with Hacking Capabilities
In this top are those applications that have been tested in practice and proven to work. They have different functionality and are designed for tasks that most users consider hacking. It is necessary to use such software after the user has studied the specifics of his work.
zANTI Mobile Penetration Testing Tool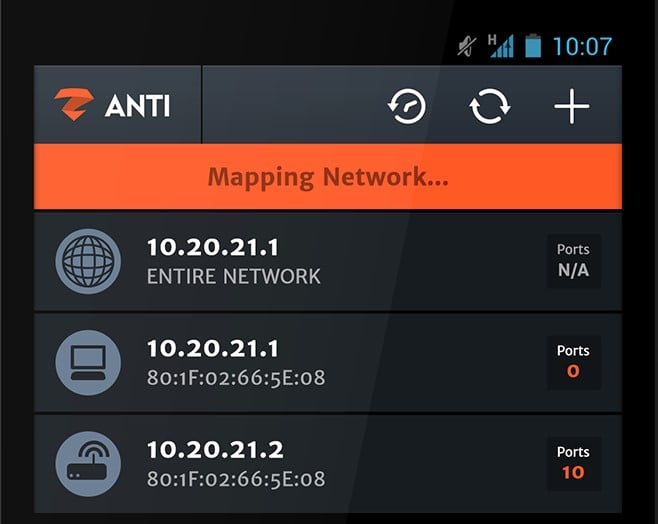 This is a specialized hacker application that can assess the security of Wi-Fi networks. The functionality of the program is quite large, if the user plans to manage closed wireless networks, then it will do just fine. The main features of this application include the following:
can scan networks and devices connected to them;
checks networks for weak passwords and cracks them;
implementation of MITM attacks in wireless networks (replacing downloaded images and files);
quickly connects to found network ports;
the program is able to regulate traffic in real time.
In order to fully use this application, you need to have some skills. There are almost limitless possibilities for those users who know what this or that function does. The program is distributed free of charge and can be used for some time, after which certain features will be blocked and the user will be offered to buy the full version of the application.
AndroRAT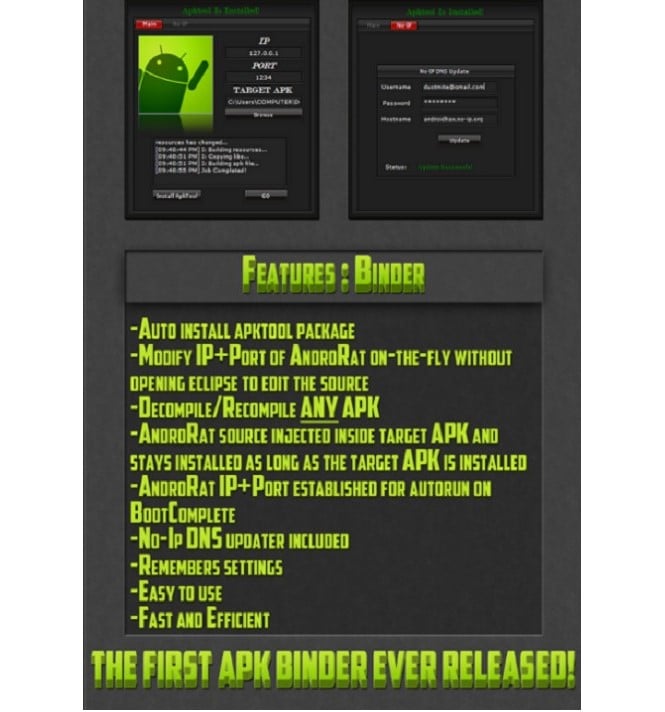 This is the first application that was created to administer other Android devices. It was originally designed to be an effective tool for sharing files and programs. But it is also very often used by hackers. If you study the basic principles of the application, you can administer other Android devices without the knowledge of their owner. This program allows you to access other people's files, even on a remote basis. The source code of AndroRAT is available on the web, so various hackers modify the application to suit their needs and requirements.
Faceniff
Download FaceNiff APK on Android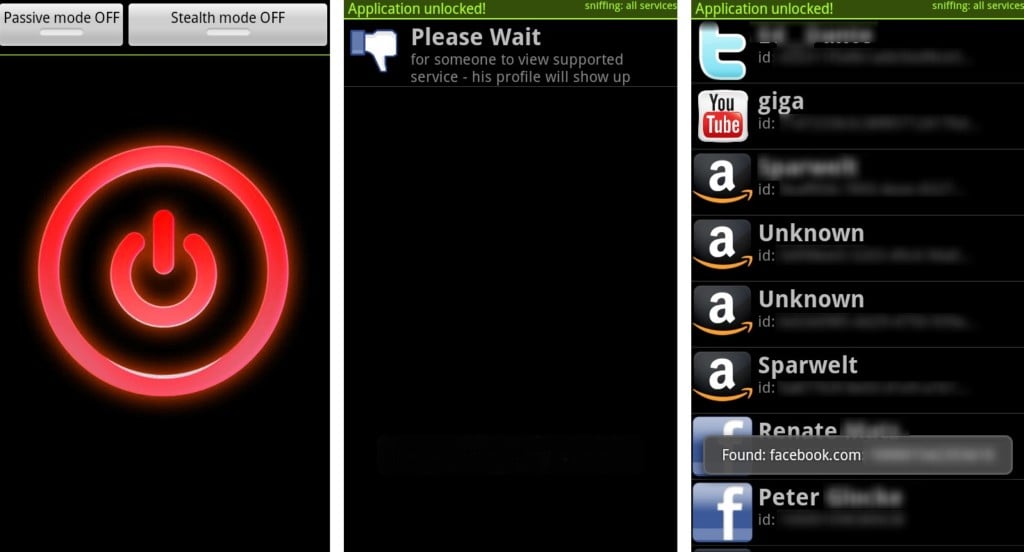 This is a unique application that allows users to intercept other Internet sessions. At the moment the program can work with: facebook.com, twitter.com, vkontakte.ru, vk.ru, nk.pl, youtube.com, amazon, tumblr.com, meinvz.net, studivz.net, tuenti.com, blogger.com, myspace.com. Everything is quite simple, a hacker can connect to another Internet session and, for example, send a message from another user's account using his profile data. To do this, both devices must be connected to the same Wi-Fi network, which is common in public places. Even if the wireless network is protected by WEP, WPA or WPA2 standards, a skilled hacker will be able to intercept the session.
Sniffer Wicap 2 Pro
Free download Sniffer Wicap Pro APK for Android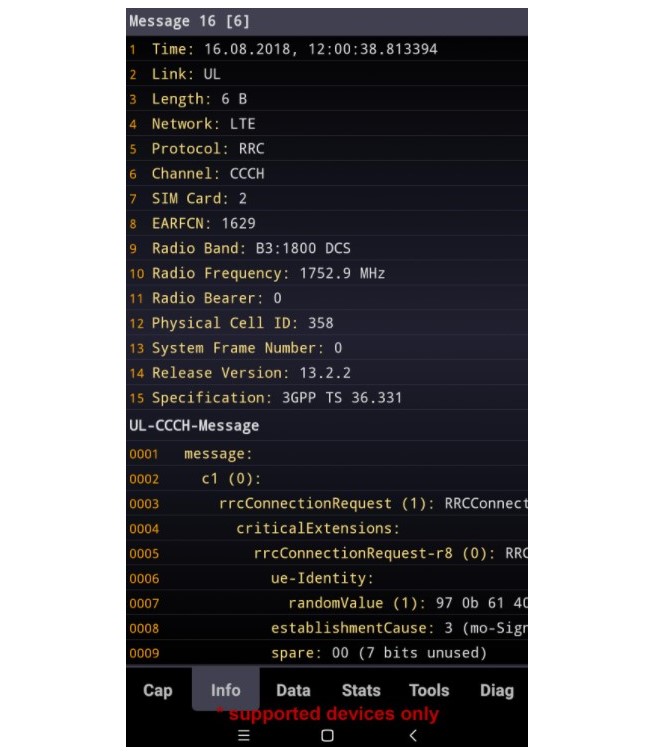 We are surrounded by a huge number of smartphones and other devices that are constantly connected to the Internet. When a user sits and just looks at a photo on Instagram, he creates a specific Internet session. Traffic has clear addresses and targets, so it can be intercepted. This is a hacker packet sniffer that allows you to intercept and analyze it, as well as use the transmitted data for your own purposes. At the moment, the program has a huge number of functions and capabilities, in particular, the following can be distinguished:
displays information about packages in real time;
simultaneously captures packets from several Internet sessions;
filters the received data by parameters;
notifies in case of successful capture;
analyzes statistics of intercepted packets;
provides the user with root terminal capabilities.
The functionality and capabilities of the program are almost limitless, in the terminal you can set many commands and perform almost any action. This application is mainly used to intercept Internet traffic and information.
DroidSheep
Download DroidSheep APK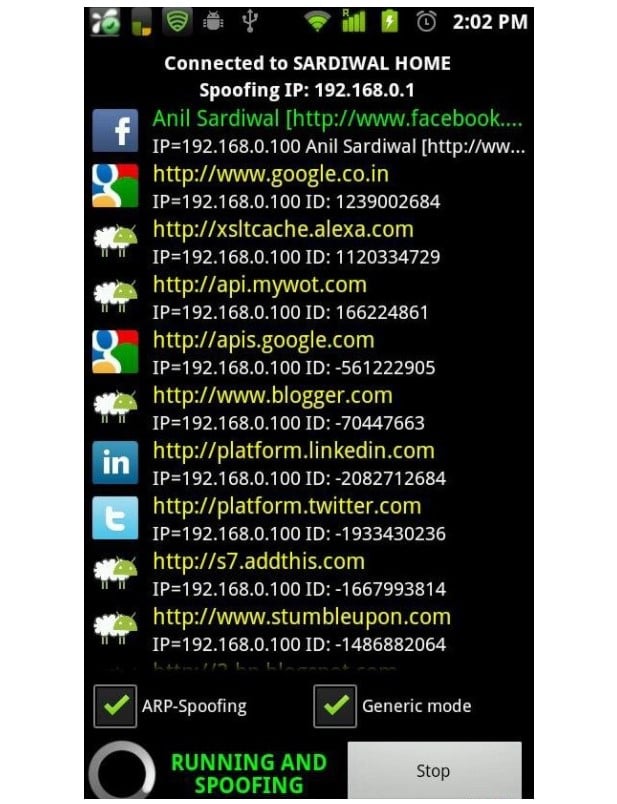 This is a free entry-level hacking app that novices will love. The main task of this program is to intercept and scan web sessions. It has a very simple interface, sufficient functionality and a good set of features. An excellent choice for novice hackers who are just diving into the world of intercepting personal information of other users. After starting the program, the START button appears on the screen, if you press it, then soon all completed web sessions will appear on the screen. By choosing the intercepted one, it will be possible to enter the site from the victim's device, and then perform any manipulations with other people's information. The application is capable of working with any sessions, only those that use SSL / TLS encryption are not available.
cSploit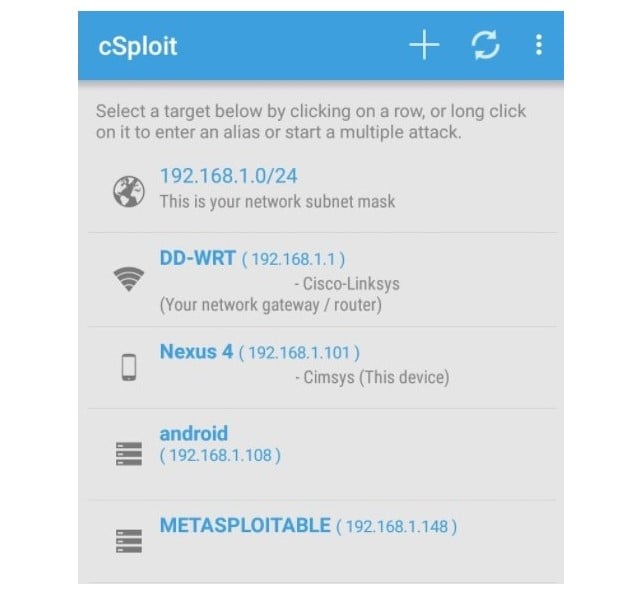 Today, every device is connected to the Internet via wireless Wi-Fi, this happens in private homes, office and shopping centers, public places and even government agencies. This application was created in order to test all wireless networks and find vulnerabilities. It is currently the only pentest software available for Android. Basically, this is a hacker software that simulates hacking attempts and determines how easy it is to access a wireless network if the user does not have the right and authority to do so. The application is used not only by network administrators to determine the strength of protection, it is also used to hack networks.
Wi-Fi Kill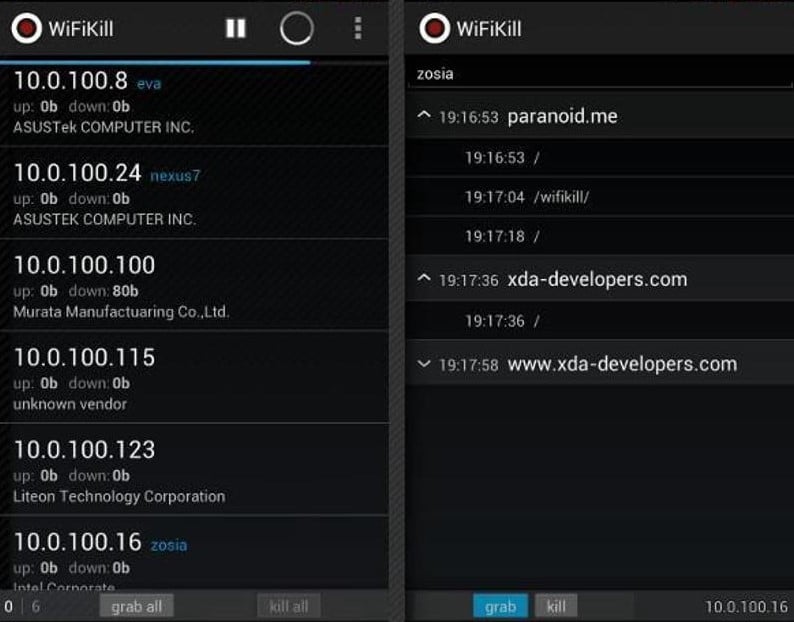 Multiple users can be connected to a personal Wi-Fi network. It can be not only family members and guests, but also neighbors who load the network and use the Internet for free. To solve this problem, an application called "Wi-Fi Kill" was created. This is hacking software that makes a certain user the full owner of the wireless network to which he is connected. The program allows you to restrict access to the network for other users. You can see in real time who is currently connected to Wi-Fi, and then disconnect several from your network.
Any of the presented applications is capable of influencing in one way or another already created web sessions. They were all designed for good purposes, but were quickly intercepted by hackers who abuse their capabilities. You should always remember that using this TOP-7 hacker apps on Android, you can also endanger your device. The connection port has two sides, not only the hacker gains access to the user's data, but the user can also connect to the hacking equipment if he knows how to do it.
Earn points and exchange them for valuable prizes – details