A detailed guide to the druid class in Baldur's Gate 3
A few months after Baldur's Gate 3 was released in Early Access, the game received four major patches. Together with the latter, the project was replenished with a new class – the Druid. This is a spellcasting class that can not only attack and heal team members, but also take on various animal forms. The Wild Form ability allows druids to transform into a dire wolf, raven, badger, polar bear, cat, and several other creatures. The developers promise that with the release of a full-fledged release, the pool of possible forms will be significantly expanded.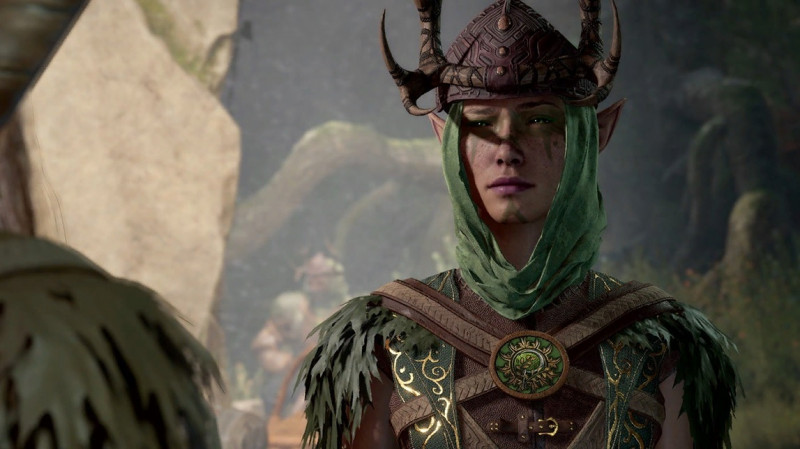 Each animal has its own special abilities and characteristics, so at first the Druid class can overwhelm you with its variety in gameplay. Players who plan to play as this class should get acquainted with the main features in order to develop optimal tactics for a comfortable game.
Race and background
Basically, any backstory is fine for the Druid, as long as it gives a large amount of wisdom points. Abilities such as Animal Handling, Insight, Medicine, Perception, and Survival are ideal for this class. When it comes to race, the best choices are Gold Dwarves and Wood Elves.
The former have +1 to wisdom and +2 to constitution, which will give a good bonus to wisdom and health points, respectively. And build can give you a bonus when you check your constitution while casting spells. Wood elf druids can also be a good support class with their +2 agility and +1 wisdom.

Abilities
For druids, the most important stat is Wisdom, on the development of which the power of spells during battles depends. Therefore, when creating a character, you need to strive for an initial value of 16-18 points of wisdom. Constitution and Dexterity are secondary abilities that will be useful in close combat. It should be borne in mind that they are not counted when the character takes the form of an animal. You can completely forget about intelligence, charisma and strength.
Equipment
Equipment in Baldur's Gate 3 also does not affect defense, damage, and spell power while the druid is in animal form. However, in the normal state, all bonuses from equipment are taken into account. Druids are quite agile, so ranged weapons like the quartz staff are the best choice. However, clubs will be preferable if the player wants to take a shield in the second hand. It will also increase the level of protection.
When it comes to clothing, medium armor is the best choice, as druids cannot use most metal armor. The +1 Mail Shirt can be found in the Shattered Sanctuary. With chain mail and a shield, the character will be able to withstand several powerful blows.
Earn points and exchange them for valuable prizes – details