Best Wireless Mouse for Mac of 2021
Best Wireless Mouse for Mac: I have used both wired and wireless mice in my computing life. Since going wireless, I've been much happier not to worry about my cord length, tangling with my other peripherals, or using valuable USB ports. My best investment was Apple's Magic Mouse 2, designed specifically for the Mac. It's like a mini trackpad. There are other interesting options. If you don't like the Magic Mouse's flat design, check out the rest of our favorites below.
Best Wireless Mouse for Mac in 2021
Apple Magic Mouse 2
Apple designed the $ 79 Magic Mouse to work flawlessly with its macOS operating system, and it's clear the sleek buttonless mouse is designed for the Mac. Its multitouch surface allows you to perform gestures such as swiping to move between pages or scroll through websites. You can double tap with one finger to zoom, double tap with two fingers to call up Mission Control, etc. It's a sleek way to navigate macOS. You can adjust the Magic Mouse in the Mac's settings to speed up or slow down tracking, as well as to adjust click speeds and gesture options.
For optimal performance with a wireless mouse for Mac, nothing beats the specially designed Magic Mouse 2 with customizable features, available from Apple for $ 79.99.

Logitech MX Ergo
Some people don't like the Magic Mouse because it has a low profile which makes it a bit cramped for some hands. If you need something more ergonomic, Logitech's new trackball mouse is here for you.
I have to admit I had a hard time getting used to the trackball mouse. Instead of moving your mouse, you roll the trackball with your thumb. It takes a while to get used to, but after your brain stops trying to move the mouse and lets your thumb do all the work, it becomes second nature.
Using the MX Ergo, I quickly discovered how comfortable it was to keep my wrist in one place while browsing my computer. My only gripe is that side scrolling is a bit of a pain. Unlike the Magic Mouse, which uses trackpad-style gestures, you actually have to click and scroll when trying to move sideways on websites or when switching between full screen windows on the Mac.
It has two programmable buttons that let you designate what they trigger. The trackball also has a speed dial to let you slow down or speed up the speed of your cursor movement across the screen. It's great for doing work that requires precise mouse clicks (you don't accidentally scroll).
The MX Ergo is super comfortable and lets you navigate your Mac without having to move your hand or wrist on a mouse pad all day. It's a fantastic mouse for those looking for something more ergonomic than Apple's Magic Mouse. It's one of the more expensive models at around $ 100, but it's well worth it if you need a quality trackball-style mouse. It will save your wrist from long term damage.

Logitech G602
Players know how important it is to have precise timing when he's in the thick of the action. The Logitech G602 is the best wireless mouse for Mac for clicking with the speed and efficiency needed to get through the toughest dungeon, beat the worst boss, or outsmart the most talented sporting opponent. It uses a 2.4 GHz connection with a polling rate of 2 milliseconds. The USB nano-receiver is specifically dedicated to using the bandwidth for the G602 to ensure fast response and low latency. It has 11 programmable controls, so you can press a mouse button to trigger in-game actions instead of having to reach for your keyboard. Its interchangeable mode of operation allows you to use Performance for up to 250 hours of dedicated gaming or Endurance for up to 1440 hours of regular computing activity. Like most Logitech mice, it is designed with distinctive curves and slopes for a very comfortable fit in your hand, especially for long gaming sessions. You can toggle between five different DPI settings for targeting and maneuvering in. a variety of different game genres.
Gamers looking for a way to play wirelessly should stop now. Logitech's $ 40 G602 delivers low latency performance, 250 hours of battery life, and a comfortable fit.



Also Read: 5 Best Budget Gaming Mice (Cheap Gaming Mice)
Logitech M720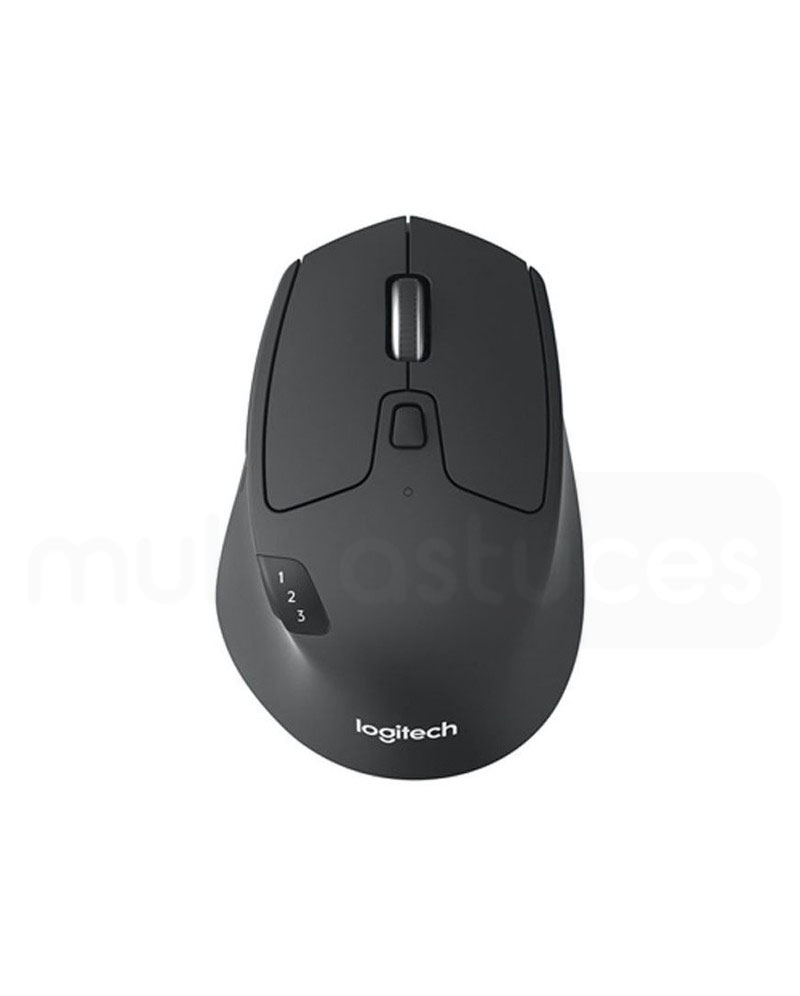 Also known as the Triathalon mouse, Logitech's high-power, budget-friendly wireless mouse is a great mid-range product. In fact, I have two, I love them so much. Why is it called the Triathalon Mouse? Because there are three, count three Bluetooth connections. That means you can use it with your iMac Pro at home, your MacBook Pro on the go, and your PC at work. All you have to do is press the bluetooth button on the side to switch between computers. With a very long battery life of almost two years, it will last long after your vacation. It has curved sides for comfort for right-handed people (sorry lefties) and is lifted just enough to hold comfortably when webbed. Overall, it's a fantastic mouse for its price range, around $ 30. The scroll wheel can be customized with a smooth style or a click. Nice touch.
If you want your workflow to stay seamless with the same mouse across all of your computers, the M720 is the best option because you can connect it to three different Bluetooth devices and switch between them with just the push of a button.
Your favorite?
Do you have a favorite mouse that you will buy over and over again as long as it stays on the market? Tell us which mouse is your choice and why it stands out.