It's hard to believe, but we are already in the twilight of the eighth generation of consoles. It seemed that only yesterday the release of the PS4 and Xbox One took place, but in fact it happened as many as seven years ago. As some of you may know, the Playstation 5, the new console from SONY, is slated for late 2020. there are only a few months left to wait.
In connection with the imminent release of the fifth "curling iron", many people ask themselves: how much will a gaming PC, similar in power to the PS5, cost? Yes, hardware connoisseurs are now likely to shake their heads in disappointment and say that you should never build a computer based on the hardware of a particular console. However, the topic is interesting and there will be no harm if we speculate on it a little, right?
We speak right away: the article is for entertainment purposes only! So please don't take the material too personally.
PS5 Specifications
Before heading out to build the coveted PC, we need to take a quick look at the PS5's specs – there's nowhere without it. Fortunately, they became officially known in mid-March this year. And here, in fact, they are:
Cpu
x86-64-AMD Ryzen "Zen 2"
Cores: 8 / Threads: 16
Variable frequency, up to 3.5 GHz
GP
AMD Radeon RDNA 2 based GPU
Speeding up ray tracing
Variable frequency, up to 2.23 GHz (10.3 teraflops)
System memory
GDDR6 16GB
Bandwidth 448 GB / s
SSD
825 GB
5.5 GB / s Read Bandwidth (nominal)
Disks PS5
Ultra HD Blu-ray, up to 100GB / disc
Video output
Supports 4K 120Hz TVs, 8K TVs, VRR (HDMI Specification Ver.2.1)
Sound
Well, guys, are we going to assemble our PC / PS5 analog? The task will not be easy, but we will try to come up with something.
A gaming PC similar in power to the PS5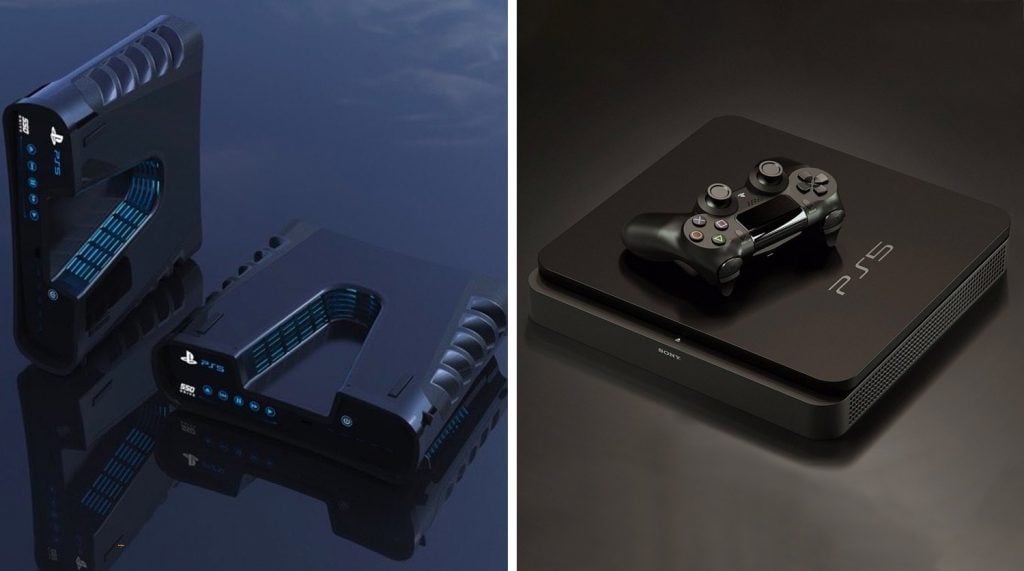 CPU
Let's start with the most important thing – the central processing unit aka the brain of any computer. There is nothing to think about – we choose a CPU from the Ryzen line. But which one exactly? With 8 cores, 16 threads, Zen + and a frequency of 3500 MHz, we are looking at the Ryzen 7 2700. An excellent processor, ideal for both work tasks, such as editing or programming, and active gaming. And if on PS5 the processor only reaches 3.5 GHz, then yours can jump right up to 4.1 GHz or even higher if you want to overclock it a little.
Price: ~ 12 600 rubles
AMD Ryzen 7 2700
Video card
Perhaps one of the most difficult choices we face. The point is that the PS5 specifications indicate GPU based on the RDNA 2 architecture. Unfortunately, there are no graphics accelerators on this architecture on sale so far, and therefore we will have to choose a video card from the available assortment based on the above information.
We have two contenders: GeForce RTX 2080 on Turing TU104 and Radeon RX 5700 XT on Navi 10. And we … lean towards the latest video card. Yes, the RX 5700 XT is somewhat less powerful (9.754 teraflops) and it does not have RT cores, nevertheless it is a much better buy than the RTX 2080.
Price: ~ 33,000 rubles
AMD Radeon RX 5700 XT
RAM
The new PS5 will have 16 gigabytes of GDDR6 RAM with a bandwidth of 448 GB / s. The same RAM is used by the console's GPU. But we're talking about personal computers now, where things work a little differently. So what kind of memory should you choose?
Let's take something from Corsair, for example, CMK16GX4M2B3000C15 – a set of two 8GB DDR4 strips with a frequency of 3000 MHz. The RAM is easy to chase (thanks to XMP profiles) and works stably, according to reviews in stores.
Price: ~ 6200 rubles
CMK16GX4M2B3000C15
SSD
That's right, old hard drives will no longer be installed in consoles. The PS5's internal storage is an 850GB Solid State Drive (SSD) with 5.5GB / s to 9GB / sec read speeds, which will greatly speed up downloads in all video games. Plus, console owners will be able to install additional NVMe M.2 SSDs if the internal memory is not enough for them, and it is clearly not enough.
It's hard to find the right piece of hardware, given the non-standard size of SDD and its extremely high speed, especially when reading compressed data. Also, do not forget that not everyone has a fortune to buy a capacious and high-speed SSD. We decided to take a drive like Samsung MZ-V7S1T0BW for our PC. Of course, if you have a more suitable suggestion, share it in the comments.
Price: ~ 19,000 rubles
Samsung MZ-V7S1T0BW
Motherboard
Well, how can you forget about the motherboard. The motherboard must be selected based on all the other components in our list and your own preferences. For us to be able to overclock, let's pick something on the b450 chipset. What about MSI B450M PRO-VDH? This is a microATX motherboard with four DIMM slots supporting up to 3466 MHz and M.2 PCI-E / SATA 3.0 interface – what more could you want, right?
Price: ~ 5600 rubles
MSI B450M PRO-VDH
Power Supply
We have selected the main components – now they need to be powered by a reliable power source. Will not save on the power supply and take something with at least a bronze certificate. Also, do not forget that our video card, the RX 5700 XT, requires a power supply unit of at least 750 watts for its normal operation.
Let's pick a power supply from Chieftec, for example, A-135 (APS-850CB) 850W. This PSU is 80 PLUS Bronze certified, produces 850 watts on a 12 volt line, and many of its cables are modular. Such a "unit" should be enough to power our configuration stably even in moderate overclocking.
Price: ~ 8500 rubles
Chieftec APS-850CB 850W
Housing
It remains for us to choose a normal case, in which all our components will be located. The choice of the case is a purely personal matter. Some people generally prefer to save on the case in full. We will use the stylish, practical and relatively inexpensive Deepcool Matrexx 55 Black.
Price: ~ 3500 rubles
Deepcool Matrexx 55 Black
Summing up
88400 rubles – the final price of our "build". You might be thinking, "wow, this is the price tag," but remember that this is often the case when trying to fold the computer down from a brand new console. Simply put, this is not the smartest approach. Nevertheless, all of your specified components should work with each other without any problems.
Of course, the price of the PS5 itself won't be that high. Most likely, at the end of 2020 we will have to pay about 35-45 thousand rubles. I would like to believe that the prices for games will remain the same, but no one will be surprised if over time they will soar up to 5-6 thousand rubles.
Earn points and exchange them for valuable prizes – details