Call of Duty: Black Ops Cold War
One of the side missions in Call of Duty: Black Ops Cold War is called "Operation Chaos", and it includes an investigation that cannot be completed without secret data stored on a floppy disk. To decrypt a floppy disk, you will first need to collect evidence during assignments. The order of their passage does not matter.
You will find evidence in the following three missions:
"Nowhere to run" – At the end, if you refrain from harming Quasim, and instead interrogate him, he will transmit a coded message.
"Brick in the wall" – once in the warehouse where the informant is kept, take the audio recording from the table.
"Red light, green light" – passing through the bar located in the middle of the training ground, go up to the second floor and take the newspaper.
To decrypt a floppy disk, you need to find out the code word and code number. This is exactly what the collected evidence will help.
To find out the number, look at the coded message you received from Quasim. One of the lines will contain numbers alternating in blue and red. One number of each color will be missing – instead of them there are question marks. To find out the missing numbers, you will have to independently determine the pattern between the numbers of the same color (with each passage of the mission, the pattern changes). After performing some simple math calculations, you will end up with a four-digit code consisting of two red numbers and two blue numbers. After that, you will need to open the broadcast of the numbered radio station and get the word (city name) corresponding to these numbers.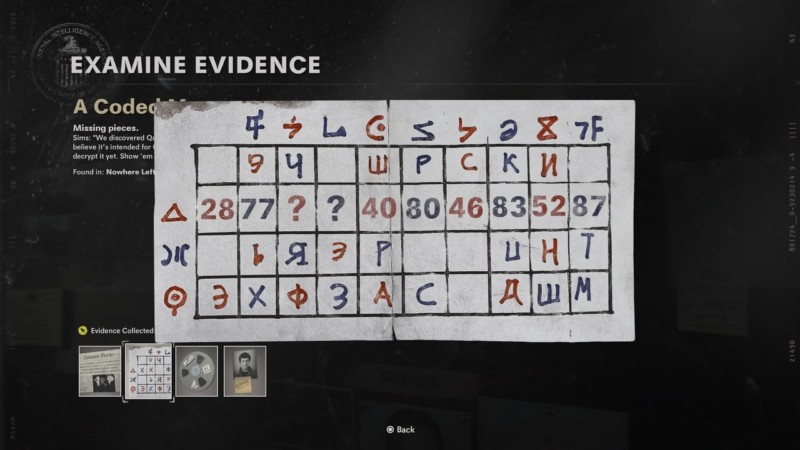 Next, you need to find out the code. Take a closer look at the newspaper – the headline on the first page contains a few red letters. From them you need to compose the name of the city. Open the numbered radio again and find the code that matches the city name.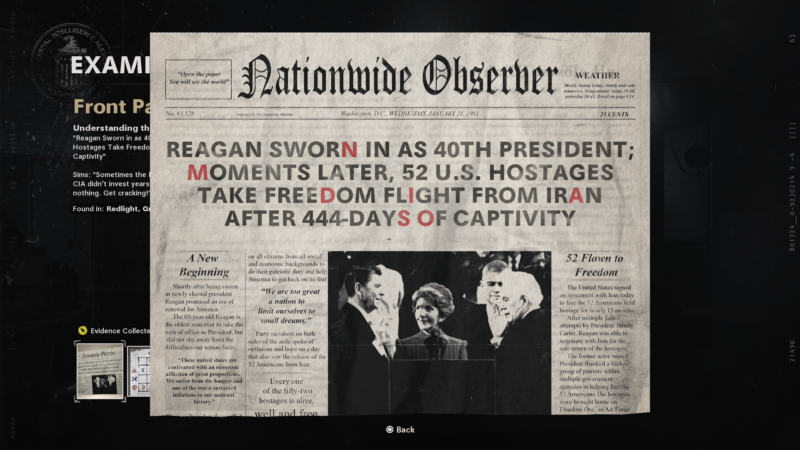 Now you can decrypt the floppy disk. Enter the four-digit code into the computer, then the password and start the jailbreak. The data obtained allows you to continue the passage of the mission "Operation Chaos".
Earn points and exchange them for valuable prizes – details