CE-35489-9 when reading a disc on PS4 – how to fix
PS4 owners sometimes run into error CE-35489-9 when trying to launch a particular game on their console via a disc. The error message contains the following information:
The disc cannot be read due to regional restrictions.
(CE-35489-9)
Solving error CE-35489-9 on PS4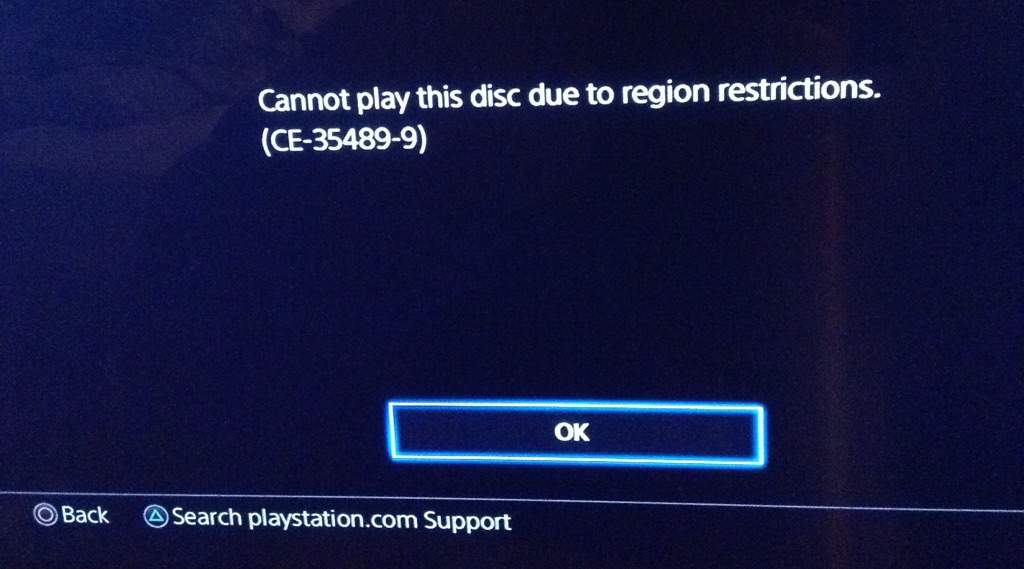 Unfortunately, the only "solution" in this case is to buy a new game disc that matches the region of your PS4. Did your relative or friend bring a toy from abroad? Well, you will have to return it, because you cannot do anything with it. And no, it is impossible to change the region by any sophisticated methods on the console. If your region is, relatively speaking, "Europe", then you must have games from the European region.
An interesting fact: in rather rare cases, some games can run on PS4 regardless of their region. Why this happens is unclear. Nevertheless, you can find a bunch of posts and messages on the network on this topic.
To sum it up: error CE-35489-9 cannot be fixed.