Complete list of Rust CCTV codes
In Rust, absolutely everywhere (except for some monuments) is a combat zone. You can die at every step. It is quite difficult for beginners to deal with the game, and even experienced gamers with extensive experience may not be able to quickly develop on this "devilish" island. In such an unfriendly game, information is really worth its weight in gold. We can get it in different ways, but the safest are CCTV cameras. They are installed in all major outposts, allowing you to connect remotely from any home on the map. Of course, there are prerequisites for their use, but more on that later.
What does it take to connect to CCTV cameras in Rust?
There are only a few requirements:
Computer station. We can buy it for 300 scrap metal at the Outpost. A cheaper option is to craft yourself. This will require access to a level 2 workbench, 75 scrap metal, a radio transmitter, a radio receiver, 5 high quality metal and a computer.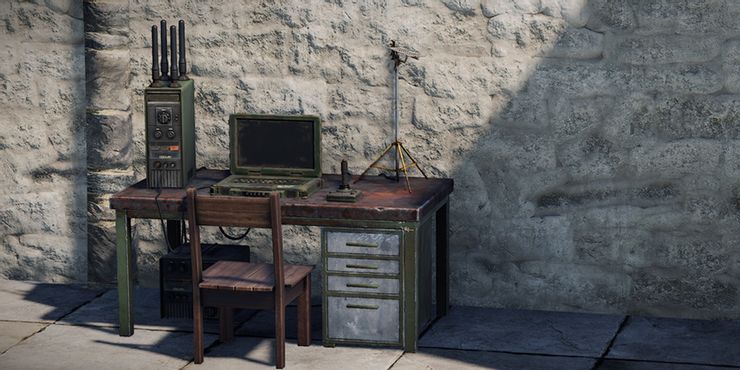 Connect the station to electricity. There are several possibilities for generating electricity: a generator that runs on low quality fuel, solar panels or windmills. Electricity will still have to be supplied to the base, so it is better to do it right away.
Helpful! Rust has the ability to install your own surveillance camera on the base. This will be useful for dealing with campers, and will also allow you to see all the movements of the enemy both during the raid and in simple skirmishes.
Immediately after installing the computer station, you need to create an identifier for your device. We can enter almost any code here, it won't matter much.
List of codes for security cameras in Rust
Airport – AIRFIELDGARAGE
Bandit Camp:
Sphere:
Codes for cameras on a large oil rig:
OILRIG2DOCK
OILRIG2EXHAUST
OILRIG2HELI
OILRIG2L1
OILRIG2L2
OILRIG2L3A
OILRIG2L3B
OILRIG2L4
OILRIG2L5
OILRIG2L6A
OILRIG2L6B
OILRIG2L6C
OILRIG2L6D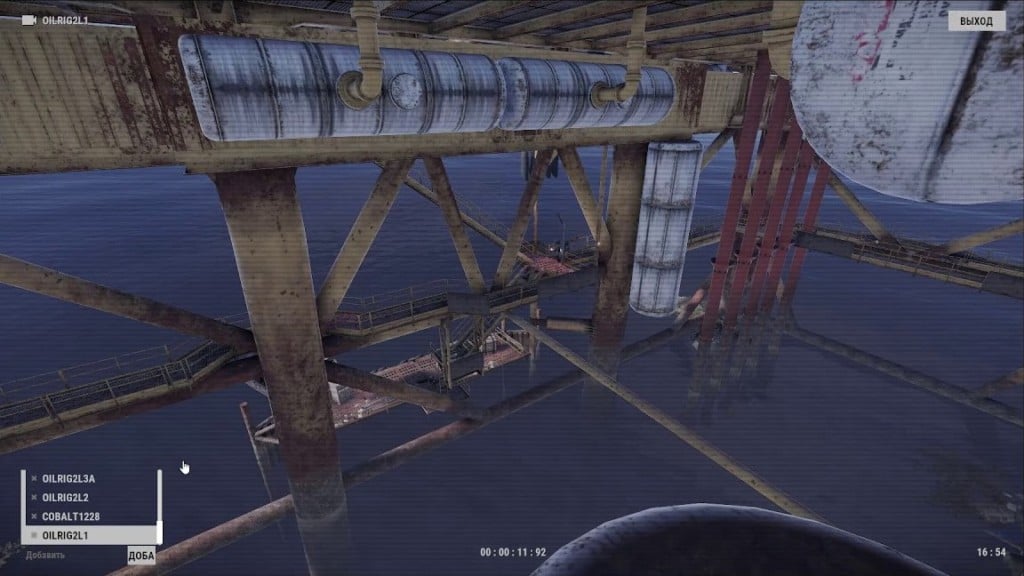 Codes for CCTV cameras on a small (conventional) oil rig:
OILRIG1DOCK
OILRIG1HELI
OILRIG1L1
OILRIG1L2
OILRIG1L3
OILRIG1L4
Outpost:
COMPOUNDCHILL
COMPOUNDCRUDE
COMPOUNDMUSIC
COMPOUNDSTREET
Now, in the main window of the computer station, you need to add new video surveillance points by entering some or all of the listed cameras. In the future, we can move between them with a mouse click.
Earn points and exchange them for valuable prizes – details