Error 0x800f0247 when updating PC on Windows 10 – how to solve
Some users claim that they encounter error 0x800f0247 when upgrading their computer to Windows 10. A similar code can occur for the following reasons:
incompatibility of the installed driver with the PC hardware;
the presence of bad sectors on the HDD / SSD;
damaged system files;
the Windows Component Store has been corrupted.
Now we will see with you how to get rid of error 0x800f0247 and continue updating Windows 10.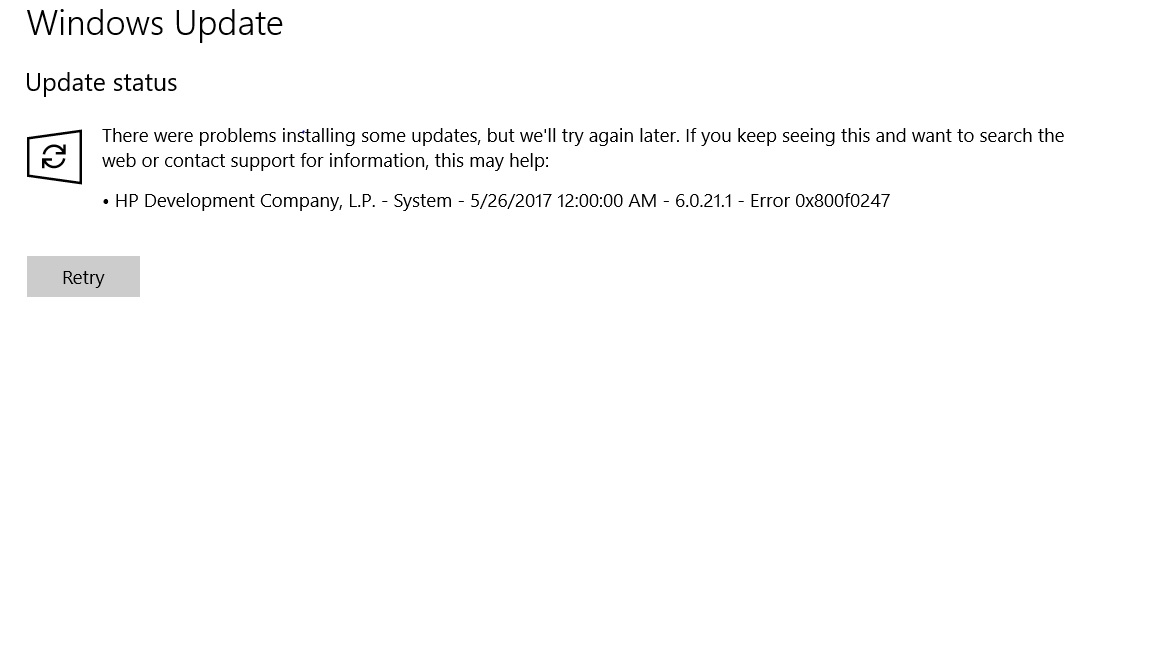 Method # 1 Disable hardware updates
Some users with not new PCs managed to get rid of error 0x800f0247 by disabling the automatic downloading of drivers for hardware in the OS. It sounds confusing, but now you will understand everything. Do the following: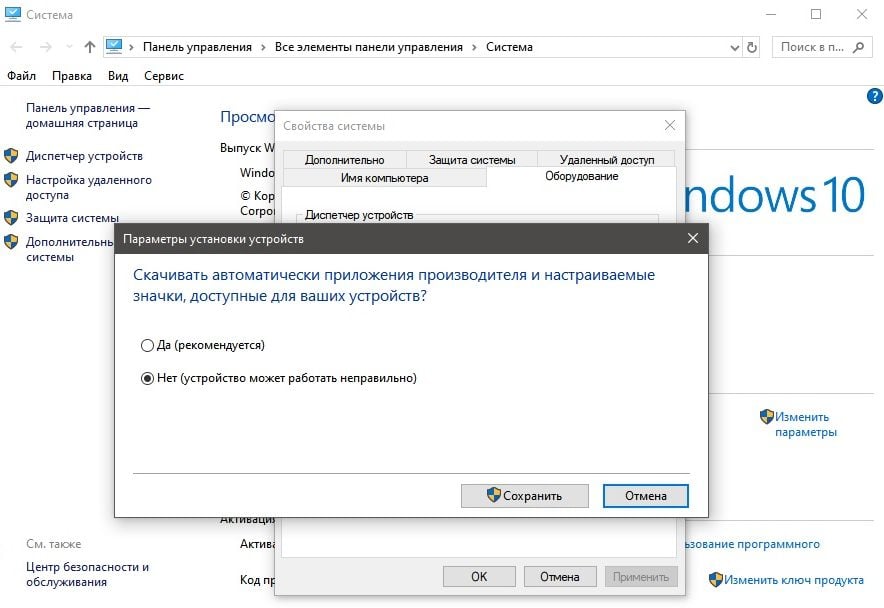 press Windows + S;
write in the search line "System" and select the found result;
click on the line "Additional system parameters";
go to the "Hardware" tab and click on the "Device installation settings" button;
put a tick next to the item "No (the device may not work correctly)";
click the "Save" button and close the window with system properties;
restart your computer and check for the problem.
Method # 2 Search for bad sectors and disk errors
Error 0x800f0247 (and others like it) can occur on the user's computer as a result of bad sectors or errors on the disk (HDD / SSD). Let's use system tools to fix these problems: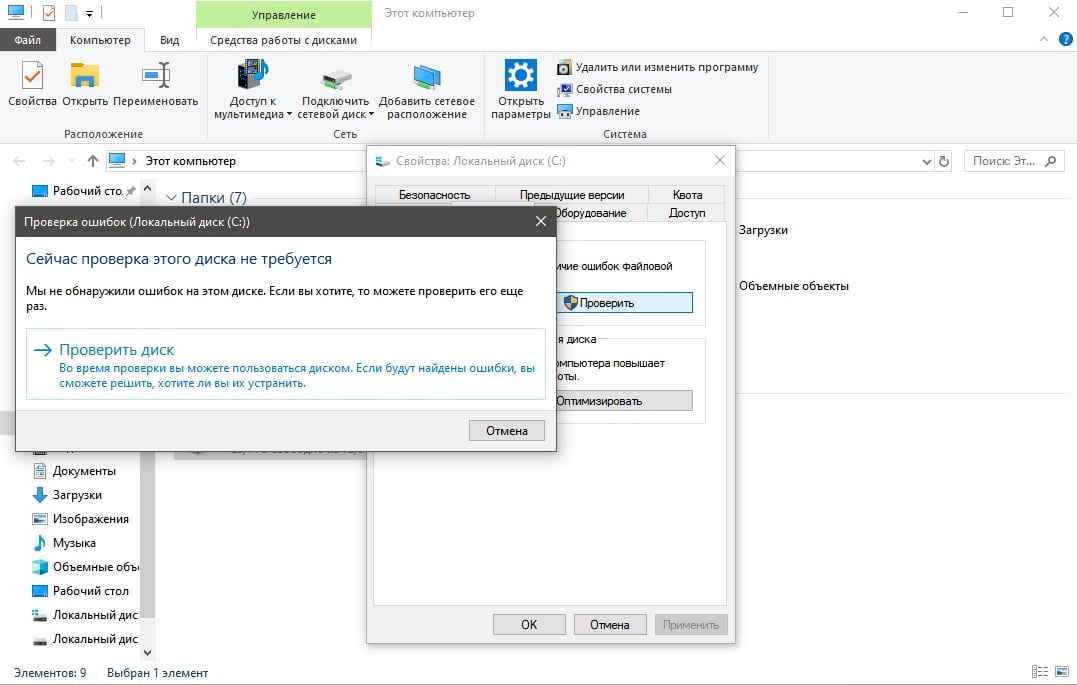 open File Explorer;
right-click on the system partition with Windows 10 and select "Properties";
go to the "Service" tab;
click on the "Check" button in the "Check for errors" section;
click "Check disk";
wait for the disk scan to finish.
If the system tool detects any problems with the disk, you have a choice whether to fix them or not.
Method # 3 Recovering system files
System file corruption can cause problems updating Windows 10. With the System File Checker, you can scan your OS for corruption and repair it. To use SFC, you need to do the following: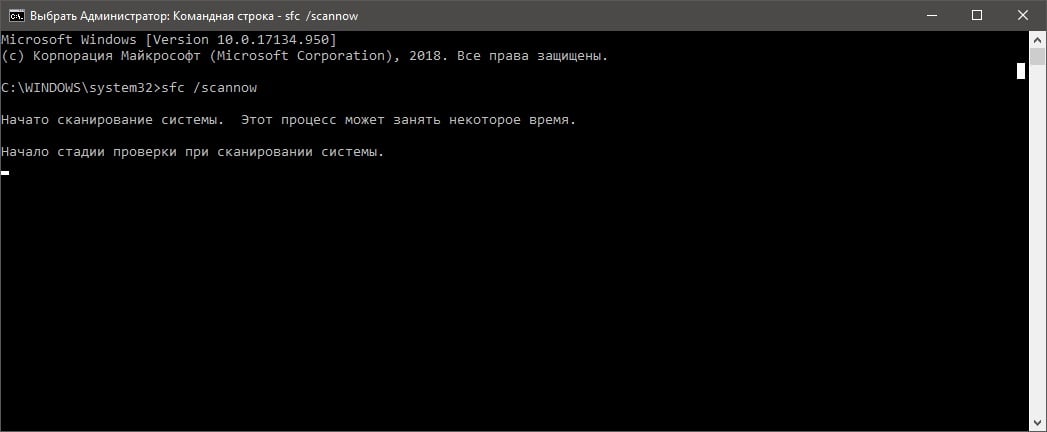 press Win + X;
select "Command Prompt (Admin)"
write in sfc / scannow and press Enter;
wait for the end of the check and see its results.
Reboot your PC if SFC was able to locate and repair corrupted system files. The error 0x800f0247 should have gone away.
Method # 4 System image recovery
DISM is another Windows system tool that can fix this problem. With just a few commands, you can restore the system image and Windows 10 Component Store. Do the following on your PC:
call the Command Line in front of you;
run the following set of commands in it:

DISM / Online / Cleanup-Image / CheckHealth
DISM / Online / Cleanup-Image / ScanHealth
DISM / Online / Cleanup-Image / RestoreHealth

wait for each command to complete and restart your computer.
The error 0x800f0247 might have disappeared by now.
Earn points and exchange them for valuable prizes – details