Error 10011 (EAC) when launching Battlefield 2042 – How to fix
Error 10011 appears when launching a brand new Battlefield 2042. The error message contains the following information:
Failed to start the game

Sorry, there was a problem launching the game

Help us by reporting it.
Error code: 10011 (Failed to start the game)
When you see such a window on your computer, be aware that you have encountered an error with EasyAntiCheat – software designed to combat cheaters / hackers in multiplayer games.
Fixing Error 10011 in Battlefield 2042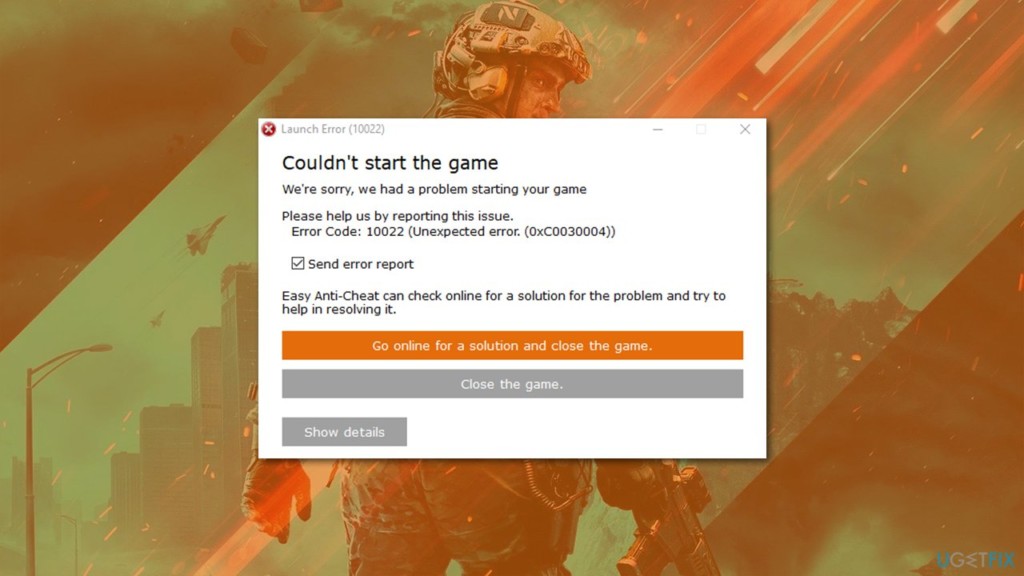 As a rule, such a mistake is solved extremely quickly – in just a few minutes, at most in half an hour or an hour. So let's get started.
Using software like RTX Audio or Razer Synapse? Well, apparently, this software can come into a kind of conflict with EasyAntiCheat, which in turn blocks the launch of Battlefield 2042. If you believe the statements of the anti-cheat developers, it is enough to deactivate these programs to get rid of the problem.
Nevertheless, if you do not have such software installed (or disabling it did not change anything), then we recommend that you do the following:
restart your PC;
deactivate antivirus software, including Windows Defender;
completely reinstall EasyAntiCheat;
disable RGB software if installed on your PC;
install deferred Windows updates.
Error 10011 in Battlefield 2042 is of course a very frustrating issue, but the above tips should help you fix it.