Error "25 BattlEye Corrupted Data" in PUBG – how to fix
Error "25 BattlEye Corrupted Data" can occur during a PUBG in-game match. The error message contains the following information:
[25] BattlEye: Corrupted Data – Please Reinstall the Game
Among other things, some players on the network claim that they stumble upon a similar error not during the gameplay, but when directly starting the game. One way or another, the problem is extremely serious, because it literally prevents you from playing PUBG properly.
How to get rid of the "25 BattlEye Corrupted Data" error in PUBG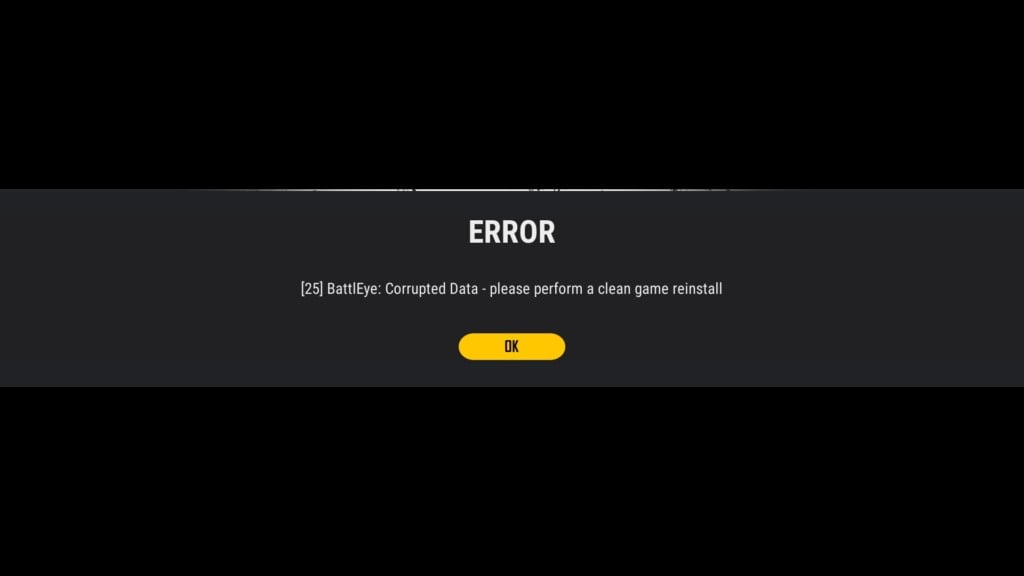 As a rule, the error "25 BattlEye Corrupted Data" occurs in PUBG due to the damage of the files of the latter. To fix this problem, just run the integrity check of game files on Steam. To do this, do the following on your PC:
go to your personal library of Steam games;
right-click on PUBG: BATTLEGROUND and select "Properties …";
go to the "Local files" tab and click on the "Check the integrity of game files …" button;
wait for the PUBG file check to finish and see the scan results.
If there really was something wrong with the PUBG files, then Steam will replace the damaged files with normal ones by downloading them from their servers. After fixing the damage, start the game and check for an error.
Additional solutions
Unfortunately, some players have argued that checking the integrity of PUBG files does not fix the problem. If you are one of those lucky ones, try the following additional solutions:
Complete reinstallation of PUBG. Perhaps there is something fundamentally wrong with your game files. And it may not be enough to simply check their integrity. What to do in this case? The answer is a complete reinstallation of PUBG. In addition to reinstalling, be sure to delete the AppData Local TslGame folder from your PC.
Removing BattlEye. In some cases, this error can occur due to a malfunction of the BattlEye anti-cheat program. You need to uninstall the latter from your PC and then run the above PUBG file integrity checker. You can find the component you need in the steamapps common PUBG TslGame Binaries Win64 BattlEye folder.
In fact, in order to get rid of the error "25 BattlEye Corrupted Data" in PUBG, you need to restore (aka reinstall) the files of the game and the components it needs to one degree or another.