Error 8007002c-4000d when upgrading to Windows 10 – what to do
Error code 8007002c-4000d occurs during the upgrade to Windows 10. Typically, when you upgrade from an older version of Windows (7 or 8), the system tries to transfer all your settings and personal data to the new OS.
However, there are many things that actively interfere with this process and cause error 8007002c-4000d. Such "things" can be antiviruses, utilities for adjusting the frequency of the CPU and other programs of a similar "caliber". In addition, the error can also appear due to incorrectly downloaded update files.
Below you can find several methods that have proven to be effective in dealing with this error.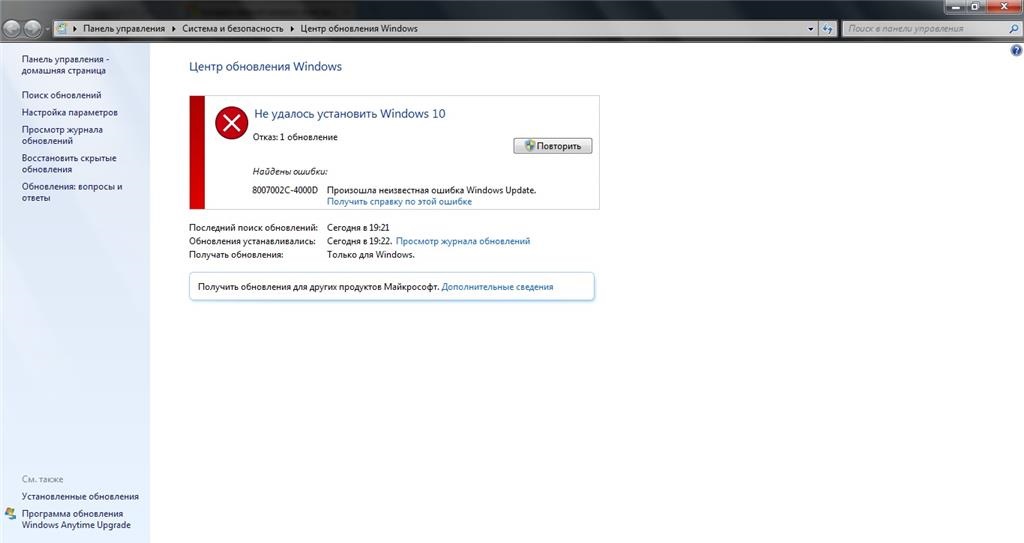 Method # 1 Updating / removing antivirus
Third-party antiviruses can interfere with updating Windows, especially if they haven't been updated for a very long time. Here's what we recommend you do: update your antivirus and run the system update again. If nothing changes, remove the antivirus and check again for error 8007002c-4000d. Some users claim that they managed to get rid of this problem precisely by removing the antivirus.
Method # 2 Deleting downloaded update files
Previously downloaded update files stored in the SoftwareDistribution folder can cause problems during the OS update to Windows 10. You need to stop the Update service, clear this folder from its contents, and then restart the disabled service.
Disabling the Update Service
Press Win + R to bring up the "Run" window;
write in an empty line services.msc and press Enter;
find "Windows Update" in the list and double-click LMB on this service;
click on the "Stop" button;
minimize the window with services.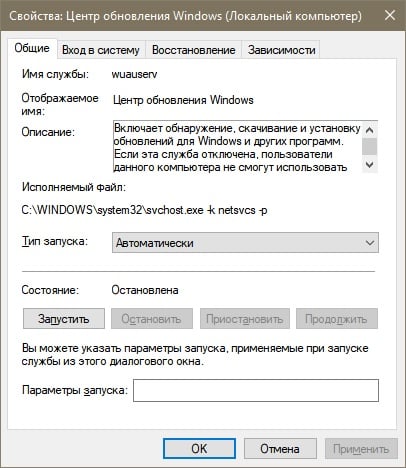 Removing the contents of the SoftwareDistribution folder
Open Windows Explorer;
go to directory C: Windows SoftwareDistribution;
delete absolutely everything from the SoftwareDistribution folder;
close the explorer window.
Enabling the Update Service
Return to the window with system services;
reopen the properties of the Windows Update service;
click on the "Run" button;
close the services window.
Try updating your Windows and see if error 8007002c-4000d goes away.
Method # 3 Clean system boot
It is possible that some software on your PC is interfering with your Windows 10 upgrade. You can check this by performing a clean boot on your Windows.
Press Win + R;
write msconfig and press Enter to bring up the system configuration window;
go to the "Services" tab;
check the box next to the option "Do not display Microsoft services";
click on the "Disable all" button and apply the changes;
now go to the "Startup" tab;
click on the line "Open Task Manager";
disable all programs on the list;
close the window and restart your computer.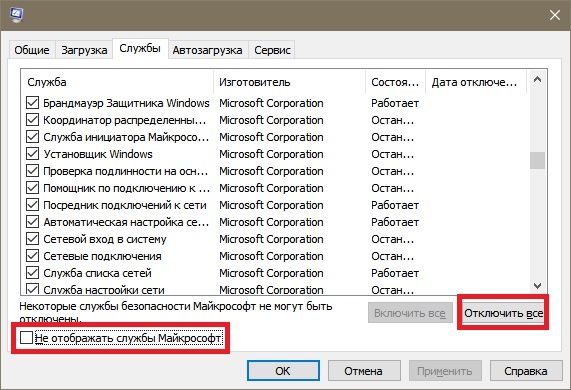 Once logged in, run the upgrade to Windows 10. If error 8007002c-4000d disappears, then some software was actually interfering with the upgrade process.
Earn points and exchange them for valuable prizes – details