Graphics quality and FPS in games on laptops with integrated video cards
The new generation of integrated graphics deserves special attention from gamers. If earlier, in order to run a modern game and enjoy the process, it was necessary to purchase an expensive video card, today this is not necessary. The integrated graphics cores in the central processor allow you to run games with complex graphics and give an acceptable FPS. Of course, you won't be able to play the most modern developments at maximum settings, but you can appreciate the atmosphere and enjoy it. We have collected some of the most popular integrated graphics cards and evaluated their performance in real life using real-world examples.
Intel Iris Xe Graphics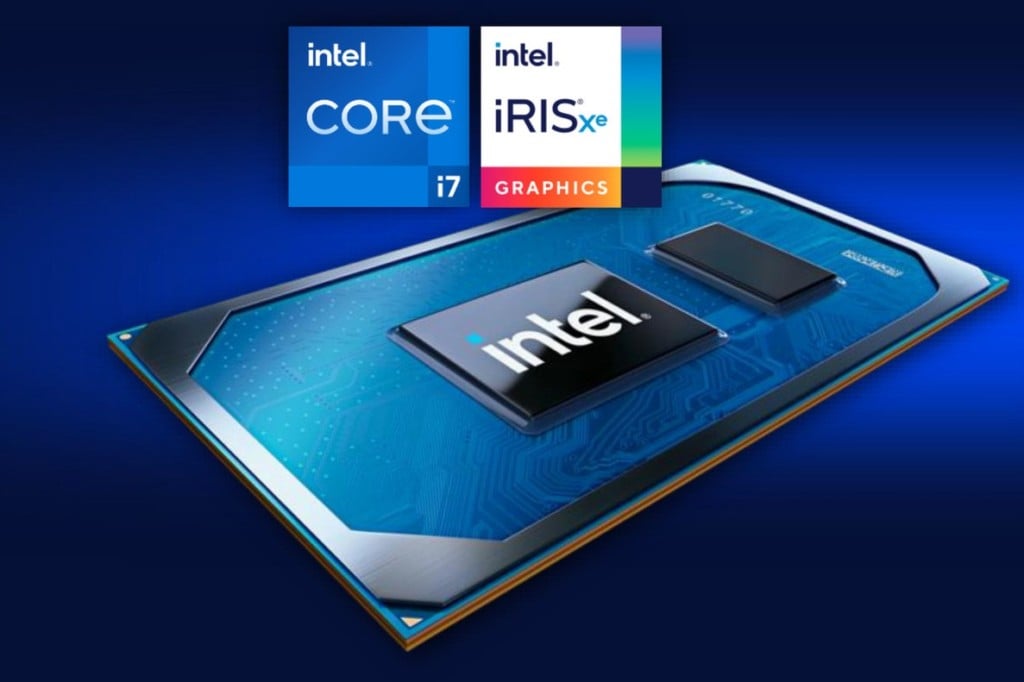 When Intel held its presentation of the new 11th generation processors, the Intel Iris Xe graphics caught the attention of many. The manufacturer said that in comparison with the previous series, the performance in games has doubled, which is a very good increase. The developers on the stage announced that Intel Iris Xe graphics cards will enable users to run the most advanced solutions in 1080p resolution, while getting a comfortable FPS. Of course, this is great news for gamers, you don't have to buy expensive parts, which are still in short supply today, but just play with integrated graphics.
At the moment, this graphics can be found in the eleventh generation processors. For example, this integrated card is used in Intel Core i7-1165G7, Core i7-11370H, Core i5- 11300H. These processors are installed in laptops, but soon the company will announce the 11 version of the chips for desktop PCs, where there will also be a new generation of graphics. Depending on the processor version, the number of computational graphics pipelines also differs. Thus, the i7 series processors use 96 pipelines, the i5 already have 80, and the i3 only 48. Since the number of computational pipelines directly affects the performance in games, it is better to choose a higher series processors. The architecture is the same, regardless of the series, the graphics will support the instruction set DirectX 12.1, OpenGL 4.6, OpenCL 2. If we pay attention to the performance in real conditions, then on Intel Core i7-1165G7 everything looks like this:
| | |
| --- | --- |
| The game | FPS |
| Grand Theft Auto V (Medium) | 60 |
| Counter-Strike: Global Offensive (Medium) | 57 |
| Shadow of the Tomb Raider (low) | thirty |
| Witcher 3: Wild Hunt (Medium) | 36 |
| Far Cry 5 (low) | 29 |
GeForce MX350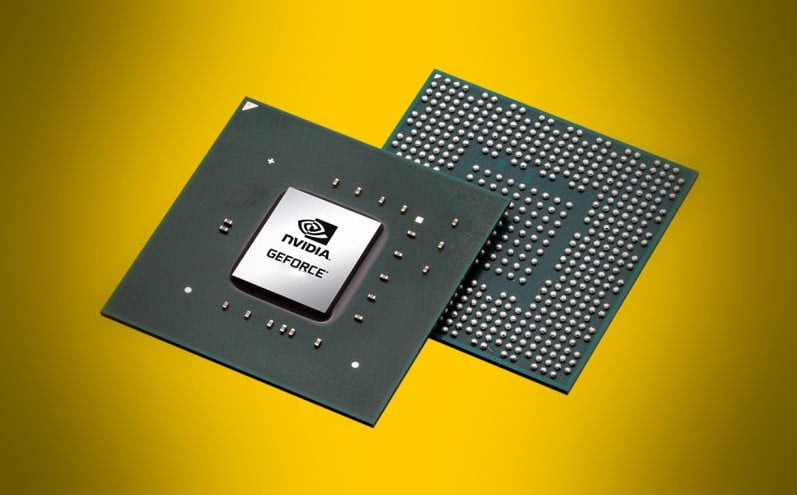 New notebook video card based on Pascal architecture and 14 nm manufacturing process. This component was presented on February 20, 2020 and many paid attention to it. The manufacturer stated that this integrated card is able not only to ensure the normal operation of the operating system interface, but also to run the most modern games. The popularity was also added by the fact that a lot of laptop manufacturers used this particular graphics in their models.
The card has a main core frequency at 1354 MHz, if Turbo Boost is enabled, this figure will rise to 1468 MHz. The video card uses 2 GB of GDDR5 memory during operation, the memory bandwidth is 56.06 GB / s. The card supports the instruction set DirectX 12.1, OpenGL 4.6, OpenCL 1.2, shaders 6.4. Due to its characteristics and capabilities, the part can really offer the user the launch of modern games. Real tests look like this:
| | |
| --- | --- |
| The game | FPS |
| Assassin's Creed Odyssey (low) | 33 |
| Battlefield V (Medium) | 29 |
| Shadow of the Tomb Raider (low) | 45 |
| Witcher 3: Wild Hunt (Medium) | 27 |
| Metro: EXODUS (low) | 24 |
Intel HD Graphics 4000
This video card is integrated into the Ivy Bridge series processors, which are the third generation of Intel chips. Presenting it, the manufacturer did not say that it is a game model and will satisfy the needs of gamers, but in practice everything turned out to be much better. Today this model of integrated graphics is already outdated, but it continues to be used and some even run modern games on it with minimal settings. Modern laptops with 3rd generation processors are affordable, so the card continues to appeal to gamers on a budget.
The graphics process technology is 22 nm, from a set of instructions it supports DirectX 11, Shader 5.0, QuickSync. The card operates at a clock frequency of 1350 MHz, has 16 threads, and uses the device's common RAM. Real tests in games look like this:
| | |
| --- | --- |
| The game | FPS |
| Crysis 2 (2011) (low) | 43.7 |
| Crysis 3 (2013) (low) | 24.8 |
| Mass Effect 3 (2012) (low) | 42.4 |
| Metro 2033 (2010) (low) | 41.2 |
| Metro: Last Light (2013) (low) | 26.4 |
AMD Radeon Vega 8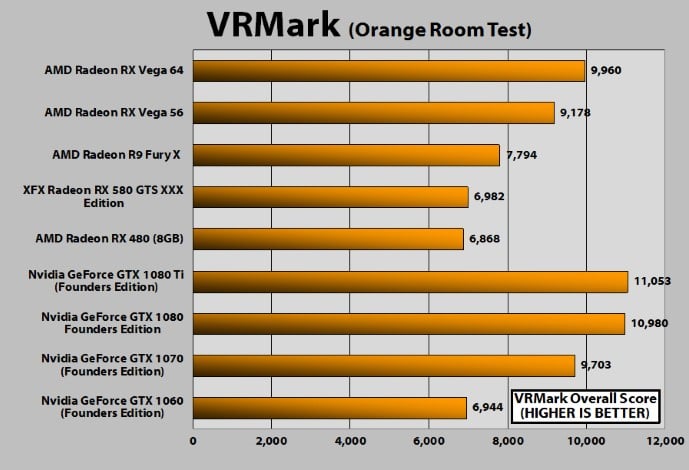 This is one of the most interesting mobile video cards for laptops, which was originally designed for gamers. It is built on a 14 nm process technology, VEGA architecture, used by a Vega Raven Ridge GPU. The map was presented on October 26, 2017, but even today it remains more than the optimal choice for launching modern games. At maximum settings, you won't be able to play new titles with a comfortable FPS, but medium settings are more realistic.
The card uses 512 stream processors, the Boost frequency is at 1200 MHz, the memory is taken from the device's total RAM. Support for DirectX 12.1, OpenGL 4.6, OpenCL 2 instructions in place. If you look at the support of modern games, then the real tests look like this:
| | |
| --- | --- |
| The game | FPS |
| Resident Evil Village (low) | sixteen |
| Cyberpunk 2077 (low) | 11.1 |
| Assassin's Creed: Valhalla (low) | 17.2 |
| Tom Clancy's The Division 2 (low) | 14.5 |
| Far Cry New Dawn (low) | 25.6 |
In total, the integrated video chips Intel Iris Xe Graphics and GeForce MX350 are adequate in terms of performance. If the laptop works on their basis and is not limited by other components, you can count on 30-40 fps in modern games. They do not reach the optimal 60 fps, but you can play without much discomfort. At the same time, Intel HD Graphics 4000 and AMD Radeon Vega 8 are exclusively office video cards, which are designed to play a maximum of video in normal resolution or very old games from 5-10 years ago.
Earn points and exchange them for valuable prizes – details