Guide to Resolving Error 0xc0000409 in Windows 10
Error with exception code 0xc0000409, judging by user reports, appears only in one specific build of Windows 10 Insider Preview 19624. There can be relatively many reasons for this message, including damage to system files, incorrect installation of updates, violation of individual registry entries. However, the fix is ​​often a Windows update, and with it comes an improvement. Here are the steps to fix error 0xc0000409 in Windows 10.
Why does error 0xc0000409 appear?
In addition to the classic causes of failures and those that we have listed above, very often the appearance of error code 0xc0000409 causes:
You have an insider build of Windows 10 that prevents you from installing new updates from the standard branch.
The firewall prevents the download and installation of updates, and the same applies to third-party antivirus software.
Damaged or missing Windows Update prerequisites.
How to fix error 0xc0000409 in Windows 10?
For most of the errors listed above, the methods below may work. Each of them allows you to fix several causes of failures at once. This is convenient, since you do not need to delve too deeply into the study of a specific case with error 0xc0000409.
First of all, we recommend running the tool for finding problems with updates in Windows 10. The easiest way to activate it is to enter the command in the "Run" line (opened by the Win + R keyboard shortcut) ms-settings: troubleshoot… There you will only have to choose the option with Windows updates.
Clear Windows Update cache
It seems that even cluttering the system with temporary files from this module can cause a problem. Fortunately, it's easy to fix it manually by clearing all kinds of cache. Another advantage of this method is that a large amount of memory is freed.
Instructions:
We hammer the services.msc file into the search and open it.
Find "Windows Update", right-click on it and select "Properties".
Go to the C: Windows SoftwareDistribution Download folder and delete all its contents.
We return to the "Services" window and start the service that was recently stopped.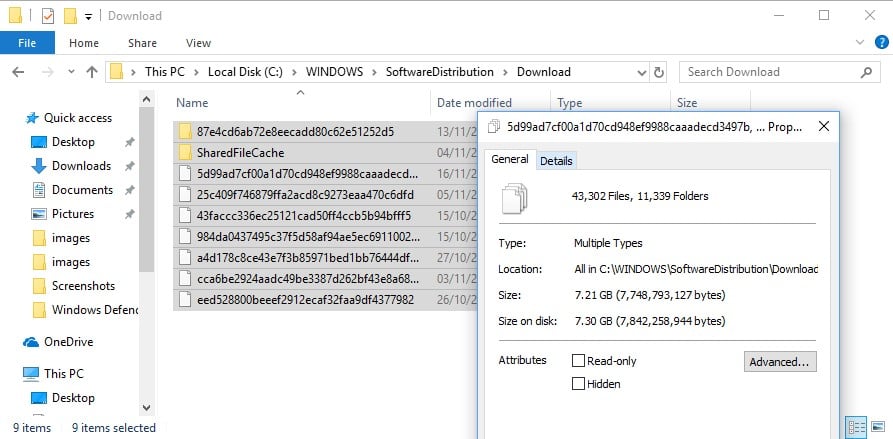 Refresh after clean startup
This method can help in almost all situations when the problem is caused by third-party software: antiviruses, firewalls, programs and their services.
What should be done:
Press Win + R together, enter MSConfig and press Enter.
Go to the "Services" tab, activate the item "Do not display Microsoft services".
Select and disable all services that remain in the list.
Click on the "Startup" tab and go to the "Task Manager".
Disable all startup programs.
We reboot the computer and try to update the system.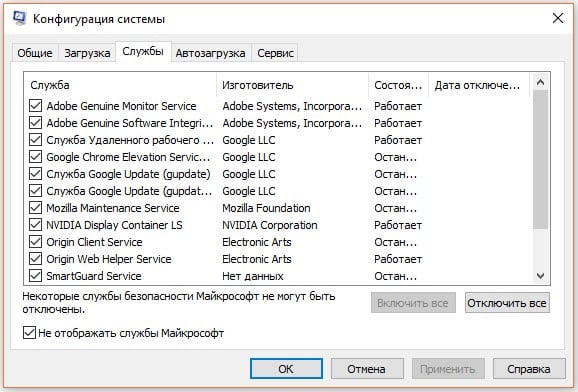 Restart update tool libraries
To manually return all Windows Update components to their natural state, you need to use the command line and enter a sequence of commands.
Step by step algorithm:
We enter cmd into the search and open the command line.
We stop all update services with the following commands:
net stop wuauserv

net stop cryptSvc

net stop bits

net stop msiserver
Rename the folders with optional files with the commands: ren C: Windows SoftwareDistribution SoftwareDistribution.old and ren C: Windows System32 catroot2 Catroot2.old – this is necessary in order for the system to generate new partitions.
Start the services again with the commands:
net start wuauserv

net start cryptSvc

net start bits

net start msiserver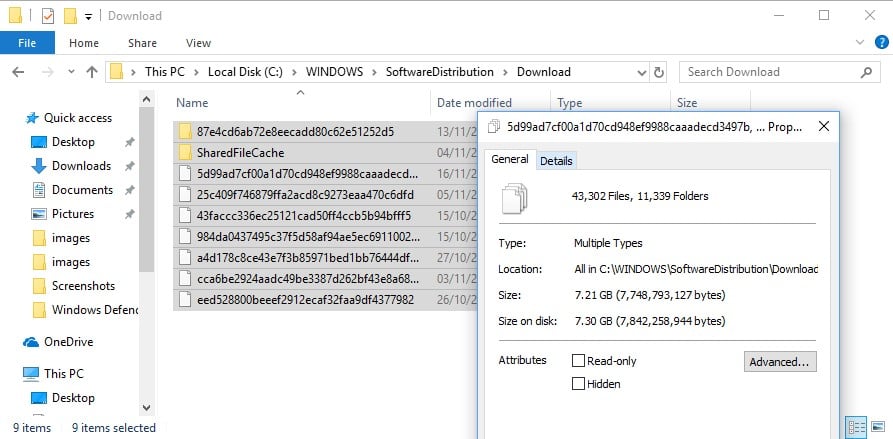 Important! After each command, you need to press Enter, and not enter them at once.
Most likely, one of the above helped fix error 0xc0000409 in Windows 10. If you have a more severe case, you will have to try to restore the system: either roll back to the previous savepoint, or use the installation flash drive.
Earn points and exchange them for valuable prizes – details