Horizon Zero Dawn Fuel Cells and Shieldweaver Armor
During the passage of one of the secondary missions in Horizon Zero Dawn, you must stumble upon a bunker. Inside this bunker you will find a special piece of armor – the Shield Weaver. This armor greatly enhances Aloy's defense, covering her body (and even HP-bar) with an energy shield, which is apparently capable of absorbing a variety of damage. Of course, the shield is regenerated if it does not take any damage for a certain period of time.
To gain access to the Shield Weaver, you need to open the doors behind which the armor is located and unlock the holder that directly holds the armor itself. To do both the first and the second, you will need to get as many as five fuel cells: two are needed for the door and three for the holder. We will now tell you where to find these items.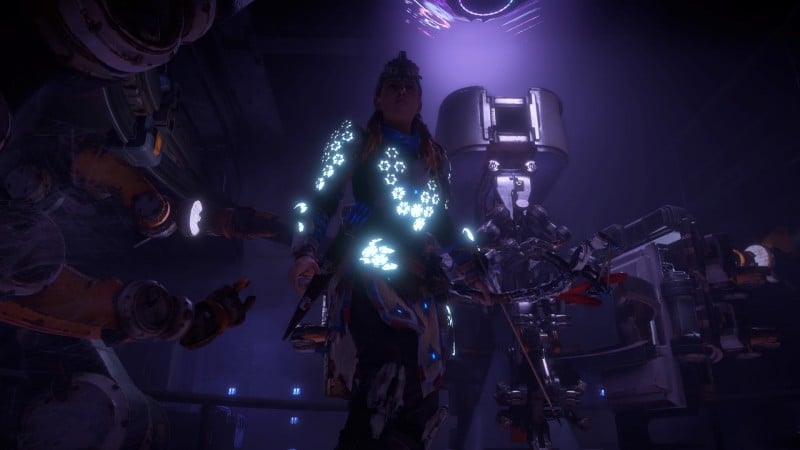 First
Head to the ruins located in the "Embrace" location. Go down the location and try to find a passage overgrown with stalactites. Destroy the stalactites in any way you can, and then pick up the top. the element that will lie behind them.
Second
Get the next top. the element is available during the mission called "Maw of the Mountain". Attention: do not follow Tirso until you have the right item in your hands! If you leave the location, you will have to wait right until the very end of the whole game, and you definitely do not want that. In the mountain, you need to find a special niche with ventilation, after passing through which you will find the top. element.
The third
The goal is the mission "Master's Limit". Have you gotten to the point with the holographic recordings of Sobek and Faro? Okay, turn around 180 (approximately) degrees from the table and you will see an elevator shaft in front of you. Climb up the skyscraper and you will find the next top. element.
Fourth
Fourth top. the element must be found during the mission "Treasure of Death". This is a story mission and in it you will have to once again explore the ruins. Moving around the location, sooner or later you will stumble upon a locked door. You need to go to the left of this door and jump down, and then deal with three holo-locks. Having done the latter, the previously locked doors will open for you – there will be a top. element and continuation of the story mission.
Fifth
"Fallen Mountain" is a mission during which you can find the last top. element. Get to Silence's workshop, then go through the doors and (!) Stop. Turn the camera to the left and pay attention to the cave – go there. Go through the cave and you will reach the top. element.
Ancient Arsenal – Puzzle Answers
↑ ← ↓ → ↑
→ ← ↑ ← →
Earn points and exchange them for valuable prizes – details