How can I find out the version of the NVIDIA video driver in Windows 7, 10?
The NVIDIA driver version can be useful information when diagnosing and trying to fix problems with your graphics card. Often this data is needed to check if the current device has problems that other gamers have already encountered. It can also be useful for finding solutions that apply to that particular version.
In any case, whatever the reason, it is worth knowing how to quickly find out the NVIDIA driver version currently installed on our computer. It's actually quite simple. Moreover, information about the video card can be viewed in several places at once.
How do I check the driver version in the NVIDIA Control Panel?
The NVIDIA Control Panel is installed on every computer with an NVIDIA graphics card and built-in drivers for it. Besides settings, this part of the interface can display a lot of information about the system and computer software.
Instructions:
Right click on the desktop and select NVIDIA Control Panel from the context menu. Wait for it to load and display as a window.
In the "Control Panel" window, go to the section that displays system information. To do this, expand the "Help" tab in the top menu and select "System Information". Also in the lower left corner there is a link for quick access to the section.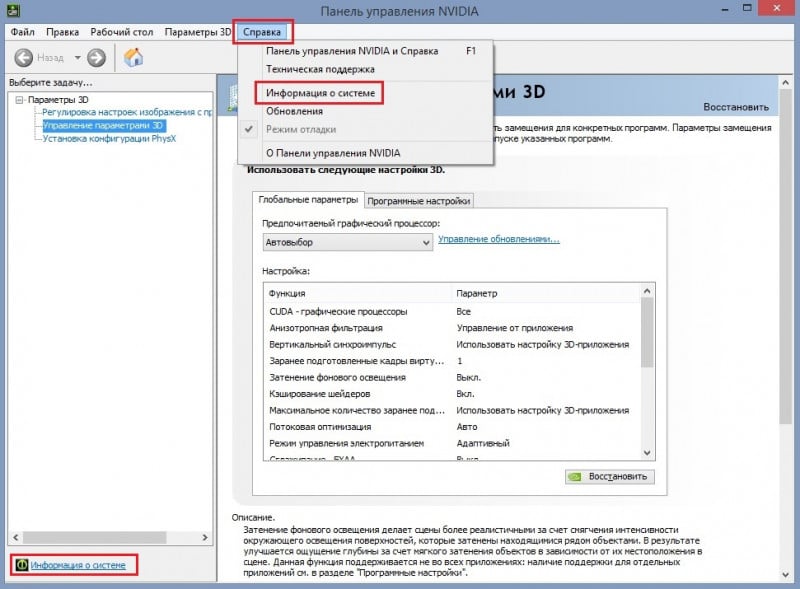 Next, a new window will open with detailed information. At the very beginning of the list, you can see the version of the installed driver.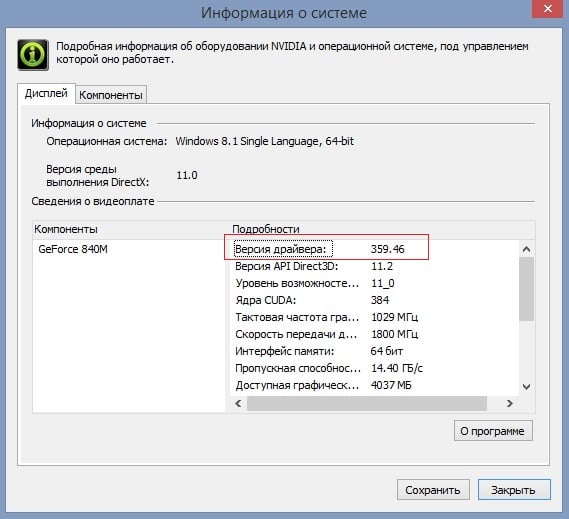 How do I check the driver version in GeForce Experience?
GeForce Experience is an application that automatically installs new drivers for your graphics card and makes it easy to tune your graphics in games to the desired level. Here we can also check the NVIDIA software version.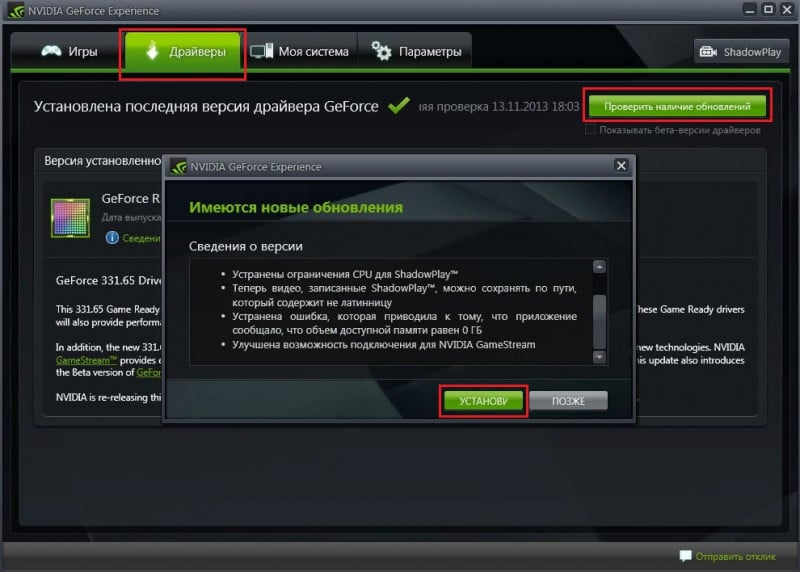 To do this, launch GeForce Experience and go to the Driver tab on the top bar. From there, you can quickly check for software updates as well as read any changes made by the driver. And, in fact, find out his version.
Earn points and exchange them for valuable prizes – details