Many devices have access to the Internet in parallel, so the Wi-Fi router uses MAC addresses to identify them. This is a unique ID of all devices that are issued by hardware and do not change at the software level (there are exceptions). When the ISP sends data to these devices, the router uses unique addresses. This is how he understands the target device, where the content goes.
How do I find my MAC address?
Knowing the MAC addresses of your own devices allows you to more accurately configure your Internet connection. Below are instructions for finding MAC IDs for computers on Windows 10.
Manual:
Press the key combination Windows + R on the keyboard. After a short time, the "Run" window will appear.
Insert the command into the active line cmd and click on the "Ok" button. The command line should start in a couple of seconds.
In the console, enter or copy and paste – ipconfig / all, then press Enter.
Next to the name "physical address" is the MAC address of this device.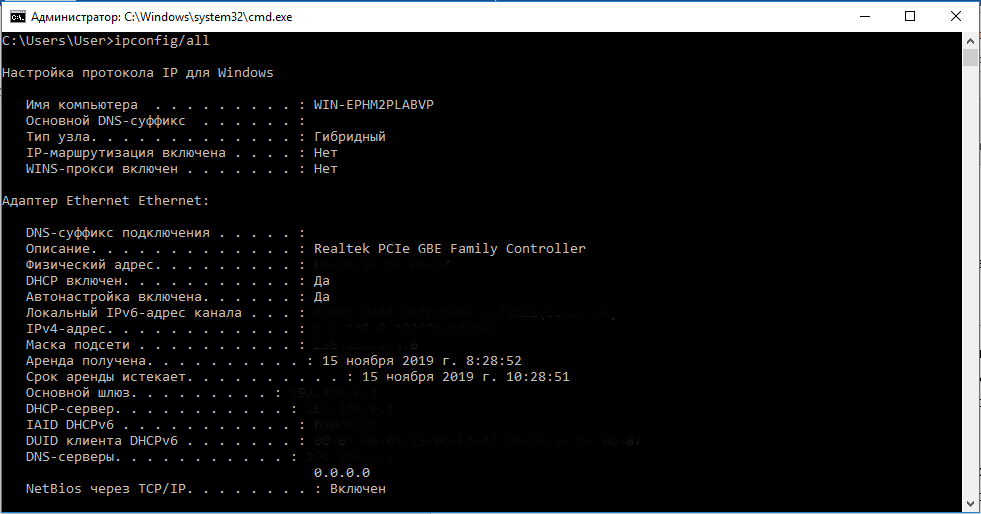 Let everyone decide for themselves how to use the information received. The purpose of the article was to provide a tool for quickly displaying the MAC address in Windows 10 and it coped with its task.
Earn points and exchange them for valuable prizes – details