How do I open DirectX 11 Outriders?
Outriders is a co-op action-adventure third-person shooter with RPG elements. The project was liked by many gamers, but the release was not the most "smooth". Users face many technical problems, including freezes, freezes and crashes. Despite the fact that the developers promptly release patches, the state of the game leaves much to be desired.
Many players point out that performance problems can be avoided by running a shooter with DirectX 11 support. As a reminder, Outriders works with DirectX 12 by default. In this tutorial, we'll show you how to run a DirectX 11 game.
Enabling DirectX 11 on the PC version of Outriders
To enable version 11 of this graphics technology, follow the steps below:
Open Steam and go to your library.
Find Outriders in the list of games and select Launch Settings.
You will be prompted to select DirectX 11 and DirectX 12 options.
Check the "Play Outriders with DirectX11" checkbox and launch the game.
It should be noted that this will have to be done every time before starting the game. However, there is an option for forced launch of Outriders with DirectX11 in the desired mode:
Open Steam again and go to your library.
Find Outriders in the list of games.
Right click on the shortcut and select Properties.
On the General tab, enter the following command under startup options: -force -dx11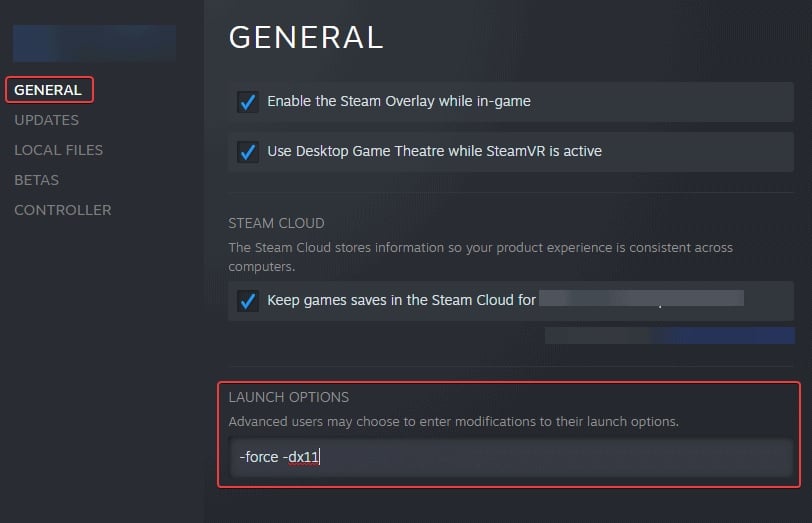 Note that similar settings can be made for the version on the Epic Games Store:
Go to your game library in EGS and select Outriders from the list.
Go to the Special Line Special Arguments and enter the same command: -force -dx11.
In addition, to improve performance and increase FPS, it is recommended that you disable mouse anti-aliasing and make graphics settings to improve visual quality.
Earn points and exchange them for valuable prizes – details