How much will the project cost in terms of time and investment?
At first glance, the process of producing games in a large team is not too long, at least it does not last for 5 or more years. This is how much AAA-class projects are most often done, although in larger studios they can handle it in 3 years. And yet, does it really take so much time and money to develop a game we are used to, like GTA VI, Assassin Creed, RDR, etc. We decided to figure out what are the reasons for such a long work on games and whether they really spend it with benefit …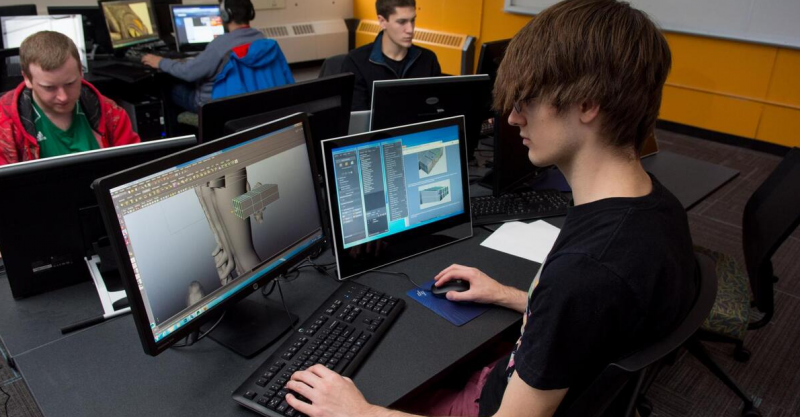 Main stages of development
We suggest highlighting the main stages of creating a game:
Writing or adapting a story from some source. It is important to do this at the beginning of the journey, since the necessary functions of the game and its features will depend on it. It is difficult to predict the duration of this process, since it all depends on the depth of the study. For surface games, this takes a minimum of time, and the process of filling with dialogues with characters takes place in parallel with the development of the graphic part.
Site selection and equipment purchase. Organization of the workplace does not take too much time.
Creation of a development team. Most of the studios that have games as their core business already have the people they need. It remains only to get staff in case of expansion. For large teams, recruiting people takes about 2 months, everything happens rather slowly. Young startups recruit teams as needed. This can also be very delayed due to the inability to pay decent salaries.
The beginning of the development of work algorithms (coding). This stage takes up to half the time of the entire process. It is on him that the mechanics included in the project depend. Quite often, work with graphics (at least in-depth) is postponed until the physics is at least 50-60% ready. Personally, we made the first adversary somewhere after 40% of the development of the project, while he could do little (practically nothing). Here, the duration depends on the scale of the project, but in a well-coordinated and complete team, you can handle it in a year, at least before the start of the next stage.
Development of graphics. In the case of games available in 4k, this process can take a long time. However, with the right organization of the team, it can be done in a year and a half.
Scoring characters. Often goes along with the final stages of graphics creation.
Preliminary revision of the project (alpha testing). Eliminating numerous bugs and adjusting game mechanics.
Closed and open beta testing. During it, a global test of the game world by other players takes place.
Game release.
Marketing. It comes in pre-sales and after-sales, both of which are essential.
It should be noted right away that most of the stages intersect and occur simultaneously. The sequence of some of the steps can be changed depending on the project, but in general the approximate structure remains the same.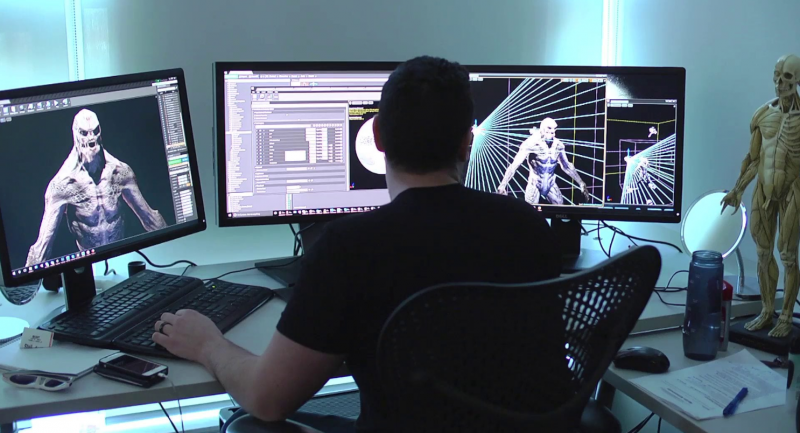 How much does it cost and take time to develop a game?
Now a little more specifics about the time and cost of each stage:
Think over the history and the desired basic functionality. Usually occurs before the start of serious development work, but changes greatly in its process, taking into account the possibilities of the game world. A high-quality game requires at least six months to create a basic legendarium. If done by enthusiasts, it might even be free. If well-known authors are involved, the cost can go up to 10 million rubles or more.
It takes 1-2 months to create a place and purchase the required equipment. The price strongly depends on the size of the project, but it is unlikely that the amount will be less than 2 million rubles for a small or medium game. Renting an office will also cost about 200 thousand rubles a month, although it all depends on the region.
Team building. If it has already been assembled earlier, then it is enough to get several people into the team, which takes up to 2 months. When everything is done from scratch, the gathering of people will take about 3-4 months, but the work will begin after the first employee is hired. Up to 20 people take part in a startup, up to 50 people take part in a good project, and in AAA games the list of developers often exceeds 100 people. On average, each receives about 70,000 rubles. However, not all work at the same time. More than half of all developers involved in the project are unlikely to be working at any given time. Gradually, some links go away, while others become more relevant.
Working with mechanics. If you invest in 1 year with a team of up to 50 people, you will need costs of at least 30-40 million rubles.
Creation of graphics. It is unlikely that this stage can pass faster than in 1-1.5 years. A medium-sized team will need about 60 million rubles.
Voice acting. It takes about 10-15 people, but not for a long time, so we set aside the costs of about 3 million rubles.
Finalization of the project. It is often realistic to invest in 6-9 months. This stage will cost 20-30 million rubles.
Advertising. An average project cannot do without an advertising budget of several million rubles. Costs peak 3 months before launch and 3 months after release.
All figures are very approximate and are for a mid-level team of about 50 members.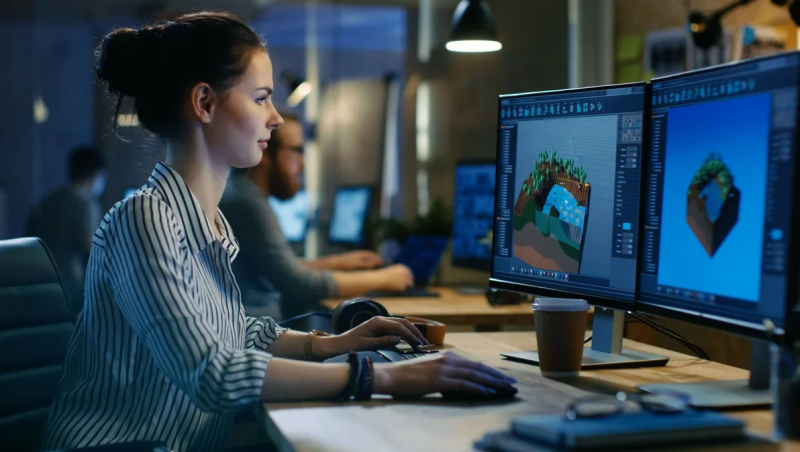 Final calculations of the project
To make a good game, you need about 100 million rubles. You can also save money by hiring cheaper freelance labor. Then so much equipment is not needed. In this case, the quality will suffer greatly and there will be large delays, since the performers often disappear.
In terms of time, the development of a good game really takes 3 years or more. It is also necessary to take into account possible delays. If there are interruptions in funding, the project will drag on for 5 years or more. The costs of large companies and AAA projects are several times higher, but so is the income. In their case, the figure of 100 million rubles can be safely multiplied by 30-40.
The costs of mobile games are an order of magnitude lower, usually it is possible to get by somewhere between 30-50% of the indicated costs for computer projects. However, novice developers, who will do a lot on their own, can cost 1 million rubles.
Do not be surprised when games become more expensive, with a colossal investment of time, effort and money, and the releases themselves are often postponed. Often the reasons are that one of the development groups did not fulfill the plan or there were serious bugs that require rewriting a significant part of the code.
Earn points and exchange them for valuable prizes – details