How to build a PC-like Xbox One X and how much will it cost?
Xbox One X is the most powerful console in the world right now. This "unit" allows its owners to enjoy games in full 4K. Of course, most games still run at 30 FPS, but it's still impressive what Microsoft has been able to achieve. But have you ever thought about what a computer with equivalent hardware will be capable of and how much it will cost?
That's right, building a gaming PC based on the hardware of the console is not the smartest idea, which has been proven more than once. However, many people are terribly interested in this issue and we decided to satisfy their curiosity – we will assemble a PC analogue of the Xbox One X. We warn you right away: the article is purely entertainment in nature and does not claim to be an ultra-serious guide to the selection of components!
Putting together a PC-analogue Xbox One X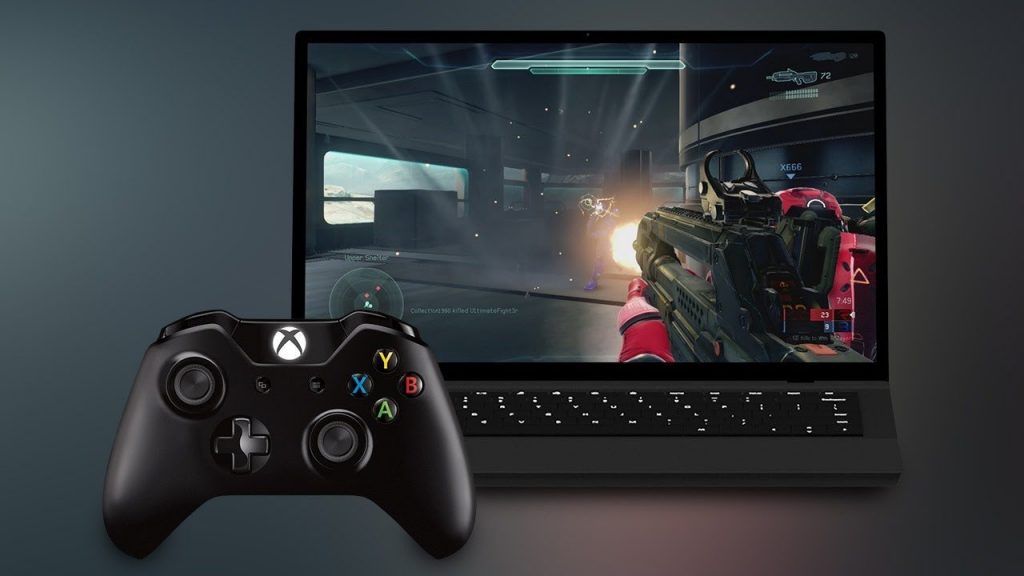 First, let's take a look at the hardware on the Xbox One X.
CPU: 8-core AMD Jaguar (2.30 GHz)
GP: 40 computing units (1172 MHz)
RAM: 12Gb GDDR5
Tire: 384 bit
HDD: 1Tb
Performance: 6 teraflops
Now let's try to find the appropriate pieces of hardware for our "miracle build" …
CPU
Choosing a CPU for our PC is a daunting task, because the Xbox One X has a custom eight-core Jaguar processor with a clock speed of only 2300 MHz. After some thought, we decided that it would be advisable to take something from the first series of risen, for example, the Ryzen 3 1200.
Far from being a new model, but this CPU should fit well with our build. Ryzen 3 1200 has 4 cores, 4 threads, a frequency of 3.1 GHz (3.4 GHz in boost), 8 MB of L3 cache. Even such a seemingly weak processor is an order of magnitude faster than the Jaguar from the Xbox One X. However, if we take something even less productive, we get a huge bottleneck. By the way, speaking of the video card …
Price: ~ 3500 rubles
Ryzen 3 1200
Video card
When choosing a video card, we will build on the overall performance of the Xbox One X, which reaches about 6 teraflops. We look at the performance table of graphics accelerators and … choose a Radeon RX 580 with a performance of 6.2 teraflops. It may not be new, but it is still a great graphics card that will easily allow you to play modern video games in high definition. Be sure to choose the version with 8 gigabytes of video memory on board: with four you will have oh how hard it is in modern toys.
Price: ~ 14,000 rubles
RX 580
RAM
The Xbox One X has quite an interesting amount of RAM, so we will not try to adjust to it. Let's take the classic 16 gigabytes of high-speed DDR4 memory instead. What about the HyperX HX432C16PB3K2 / 16 kit? Two 8 gigabyte sticks, 3200 MHz clock rate and CL 16 timings are quite a good offer, right? Unfortunately, the prices for the RAM are now simply cosmic, so you will not have to spend little money on purchasing this kit.
Price: ~ 8500 rubles
HyperX HX432C16FB3AK2 / 16
Motherboard
Let's now select a good motherboard that will fit our other components. First, the motherboard must be on socket AM4 and at least with a b350 chipset (for overclocking!). Secondly, it must have four DIMM slots that support 3200 MHz or higher (in the future, you will be very sorry if there are only two slots!). We browse through the catalogs and … choose the B450M PRO-VDH from MSI. Functional and relatively inexpensive motherboard.
Price: ~ 5600 rubles
MSI B450M PRO-VDH
HDD
Everything is pretty simple here – let's take a 1 TB WD Blue hard drive from Western Digital.
Price: ~ 3300 rubles
MSI B450M PRO-VDH
Power Supply
Finally, let's find a reliable power supply. To understand how powerful the power supply should be, you can use the video card. The recommended power supply for the RX 580 is 500 watts. However, let's assume that sooner or later you will want to overclock some of the hardware components of your PC – you need a power supply unit with a small margin. For our assembly, we decided to take the Proton BDF-650C from Chieftec. This power supply is enough for our assembly to work, even taking into account overclocking.
Chieftec Proton BDF-650C
Price: ~ 5200 rubles
Summing up
40100 rubles – the cost of all the components of our PC-analogue Xbox One X. Here you can also add a couple of thousand for the case, but such a purchase is already a personal matter. Someone likes to buy sophisticated cases, someone – the simplest, and someone always uses the same old case, bought almost a dozen years ago.
Any suggestions for the build? Please share them in the comments below the article!
Earn points and exchange them for valuable prizes – details