How to choose a gaming chair: 5 important criteria
Each person strives for maximum comfort, so the gamer will sooner or later face the question of choosing a gaming chair, because spending time at the computer should be enjoyable. Of course, you can sit on a regular stool, but will it bring health benefits? Curvature of the spine, improper posture, swelling of the arms and legs will eventually become an obstacle to well-being. It is very difficult to conquer the playing field when your back is numb. We know how important this criterion is. What to look for when choosing a gaming chair? Here are the 5 most important factors for choosing a gaming chair with practical tips.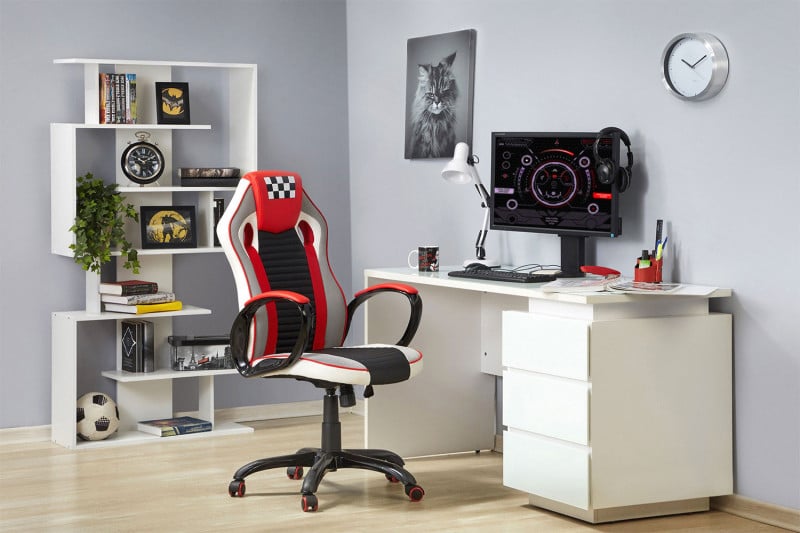 Materials (edit)
When buying a gaming chair, you should pay attention to the material from which it is made. Low-quality leathers, foam rubber and plastic will confront the user with problems such as creaking, cracked seats. Low-quality leatherette can smell, and in summer weather you will stick to the seat and back. Most of the chairs are made of leather. It looks aesthetically pleasing, quite hardy, breathable. However, the price of such devices bites a lot. It is worth giving preference to models made of a metal frame, with foam filler and wear-resistant fabric. Some manufacturers make ventilation on the back to avoid sweating unnecessarily. The wheels are also an important nuance – they need to be rubberized, so they will not scratch the floor and will last much longer.
Design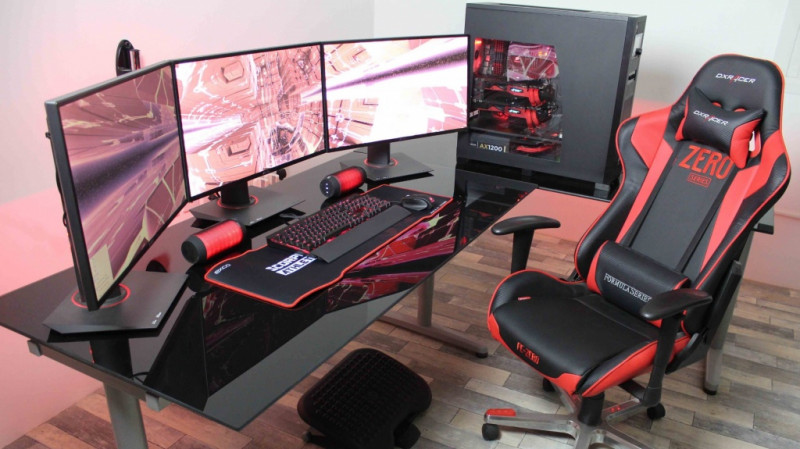 A good and high-quality model of a chair must be created according to all the canons of ergonomics. The load on the entire human body depends on the chair. The presence of a headrest, armrest and soft seats will allow you to spend a lot of time online and not get tired. The most reliable design option is a steel frame and a backrest made of polyurethane. More expensive models are presented in full configuration, which means they will be heavier and more durable. The difference between them can be 5-7 kg. The headrest plays an important role in the design. It can be removable. Such models are chosen by users with a height of more than 190 cm. When folded, the chair should weigh no more than 22 kg.
Number and quality of adjustment mechanisms
With prolonged sitting (more than 6 hours), tension arises in the lumbar region. The chair's adjustment mechanism allows you to relax and rest a little, which subsequently reduces the risk of back pain.
There are several swing mechanisms:
Top-gun – the back is fixed in only one position. During the rocking process, the user does not lift his legs off the floor.
MB (multi block) – the mechanism allows you to change the angle of inclination in several positions.
AnyFix – the back of the chair is fixed in any comfortable position.
DT (deep rocking) – the chair can only be locked in a horizontal position.
Synchro – has 5 locking positions. The back rests with the seat. If you are not satisfied with this option, then give preference to models with a locking lever. It is located on the left side and works with one click.
An extremely important function is the height adjustment. The lever causes the stem to move upward. The function helps to place the legs in the correct position.
Design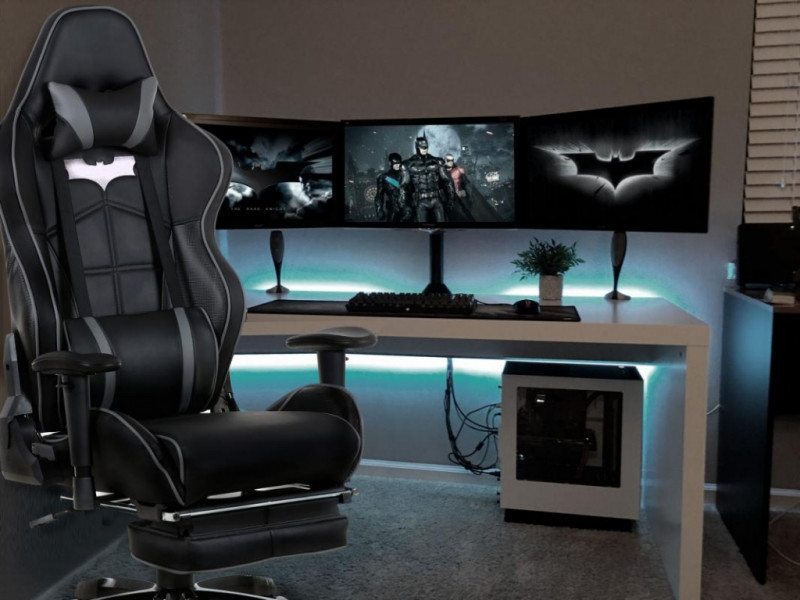 Gaming chairs do not have a wide range of colors, as we would like. Almost all models are presented in classic black color with inserts. But the user can pick up various accessories for him. Perhaps a gamer will need a stand for a cup, keyboard, gamepad. The presence of vibration massage will be a great addition to the gameplay. Many models are equipped with pedals, a steering wheel and other manipulators, which are able to maximally equip a gamer's place. If desired, the chair can be made according to an individual order – choose the color, material and other characteristics that the user needs. But here everything depends only on the budget.
Lumbar support and head pillow
Our spine requires periodic rest, especially if it is in a tense state for a long time. The headrest is provided in order to take a short break and just sit back. In chairs, they come in several designs:
Sewn… They are selected for individual parameters of growth and physique. Before buying, you need to test the chair in the store.
Stationary… It is fixed in a certain place. If you don't sit on it in the store, there is a risk of buying an uncomfortable chair, and besides, you will not be able to reach the headrest.
Adjustable in different directions can be installed at any height. They are much more expensive, but they provide maximum comfort while sitting. To prevent swelling of the lumbar region, the manufacturer has provided a lumbar pillow. It can move under all the curves of the spine, adjust in size. You should not skimp on this function, so as not to harm your health.
A real gaming chair is not a whim, but a necessary thing for people who spend a lot of time at the computer. It doesn't even matter if the user is engaged in professional activities or just playing for fun. Modern technologies will make your pastime more comfortable, they will allow you to properly organize your leisure time. Choose the right chair!
Earn points and exchange them for valuable prizes – details