How to fix BSOD 0x000000FC in Windows 10, 7?
The Blue Screen of Death or BSOD is always the result of a serious problem in the system that is incompatible with the further operation of Windows. After restarting, many of them go away, which is good. This situation also applies to a blue screen with code 0x000000FC and the message ATTEMPTED EXECUTE OF NOEXECUTE MEMORY. It is not critical, which will be renewed every time, but with a certain frequency it may appear again if it is not corrected. We will analyze all the known correction methods.
Causes of Error 0x000000FC
This BSOD has many common causes of errors that also cause various other blue screens of death. It may be that you have a BSOD every time with different codes. Most likely they are caused by one of the following problems:
outdated component drivers;
damage to registry entries;
RAM errors;
negative influence of viruses.
Fixes Attempted_execute_of_noexecute_memory error
There are about 7 solutions to error 0x000000FC, which have been proven to be effective in real-world conditions:
Remove, disable or replace programs. There is some software developed for Windows 7 or poorly adapted to Windows 10 that causes system lags and BSODs. It's very easy to check – just go to Safe Mode and see how the system works if you run this program. Based on the conclusions made, it is already possible to make a decision about the future fate of the utility. In particular, it is known that very often the 0x000000FC blue screen causes Microsoft Visual C ++ 2005.

Refresh Windows 10. Perhaps after installing all the pending updates, especially the security system, the error 0x000000FC will stop appearing. You need to go to Windows Update and click the Check for Updates button.
Check drivers. Your best bet is to manually reinstall all drivers, but this is too difficult. You can launch the "Driver Verifier Manager", for this you need to enter verifier in the search and open the found file. You need to click "Next", and then – "Automatically select all drivers" and click on "Finish". The system will try to find the problematic software, and then you need to uninstall or reinstall it.
Working with antivirus software… First, it is worth scanning the system for the presence of a virus code in any convenient way. Secondly, the problem is sometimes provoked by "Windows Defender" and it is better to disable it, giving preference to alternative antiviruses.
Use built-in checks Windows… To analyze the system files, you need to insert the sfc / scannow command into the console. After completing the procedure, a message may appear indicating a fixed or uncorrected problem. Sometimes it is necessary to additionally manually fix the failure. It is also worth running the mdsched.exe file (insert it into the Run line) and start checking the memory.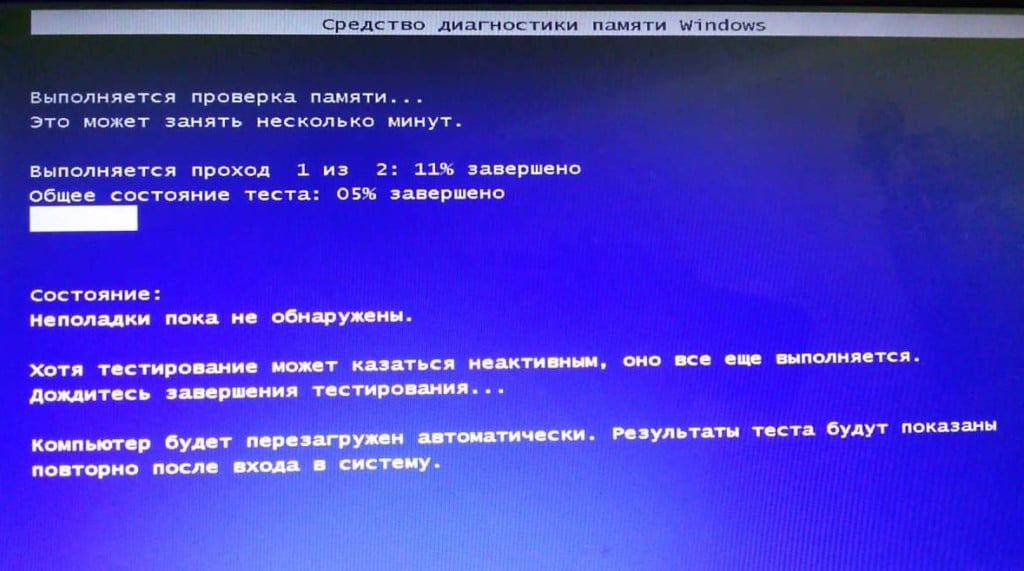 Restore the registry… There are 2 ways: download a backup copy of the registry or try to restore it through the program. To use the first method, just go to C: Windows System32 config RegBack, copy all the files from here and paste them into the config folder (previous). An alternative way is to run the registry analysis in CCleaner.
Hardware failure… Unfortunately, such an outcome is not uncommon. Most often, it is a matter of RAM errors. It is worth temporarily turning off one bar and checking the result, and then the second. Failure can also be provoked by other equipment, it is worth turning off the components of the motherboard in turn, without which the PC can work. It is also advisable to try other equipment. Even a video card can provoke a failure.
Advice! Error 0x000000FC with the message Attempted_execute_of_noexecute_memory may be a consequence of some other problems, although this is a little out of the rule. There is a very good way to manually find the problem, for this we recommend using the BlueScreenView program. It analyzes mini-dumps of the system and points out the problematic file or component. It remains to find out his involvement in a specific software and already work with it: update, reinstall, uninstall, restore, etc.
All of the above should be enough to fix BSOD 0x000000FC ATTEMPTED EXECUTE OF NOEXECUTE MEMORY on your own. It can also help rolling Windows 10 back to a previous restore point, if there is one and was done at the right time. And yet, we admit that this may not work 100% of the time, so we look forward to your comments.
Earn points and exchange them for valuable prizes – details