How to fix error 400 on YouTube
Error 400 on YouTube is accompanied by various messages: "This is an error. Your client has submitted an invalid or illegal request. That's all we know "or" There was a problem with the server. " It might also say, "Please check your network connection (try again)" or "Boot error. Click to try again. " Error 400 in Google and YouTube are of a similar nature of origin, which is logical, given that they belong to the same corporation. The problem can appear both on a computer and on a mobile phone, but in any case it is fixable.
Ways to Fix YouTube Error 400
The troubleshooting methods may vary slightly depending on the platform. Especially their implementation, so in some sections we will describe instructions for different devices so that the reader is not confused.
Clear cache and cookies
Usually, the 400 code error on YouTube is related to random glitches in temporary files. They are very easy to fix by clearing your cache, cookies, etc.
How to delete temporary files in a browser on a PC:
Click on the 3 dots in the upper right corner and select "History".
On the left in the corner, click on "Clear history".
Select the period for which you want to delete. Best ever.
Select all data types except passwords and click "Clear".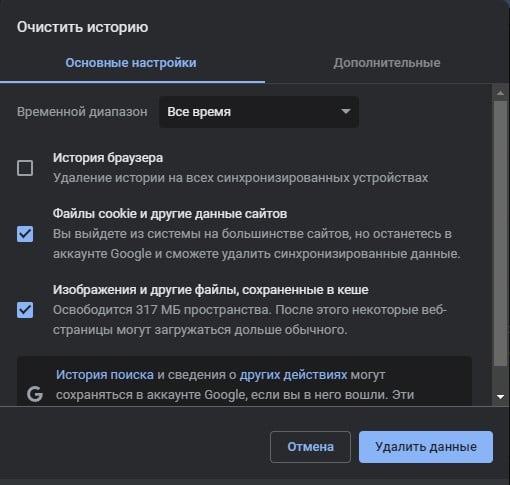 In general, you can delete cookies and cache only for YouTube, just right-click on the page to go to "View Code" and expand the list of cookies on the "Application" page. Records are deleted by clicking on the del key.
How to clear YouTube cache on your smartphone:
Launch "Settings" and go to the "Applications" section.
Select the All Applications tab and click on YouTube.
Click on the "Storage" item and click on "Clear data".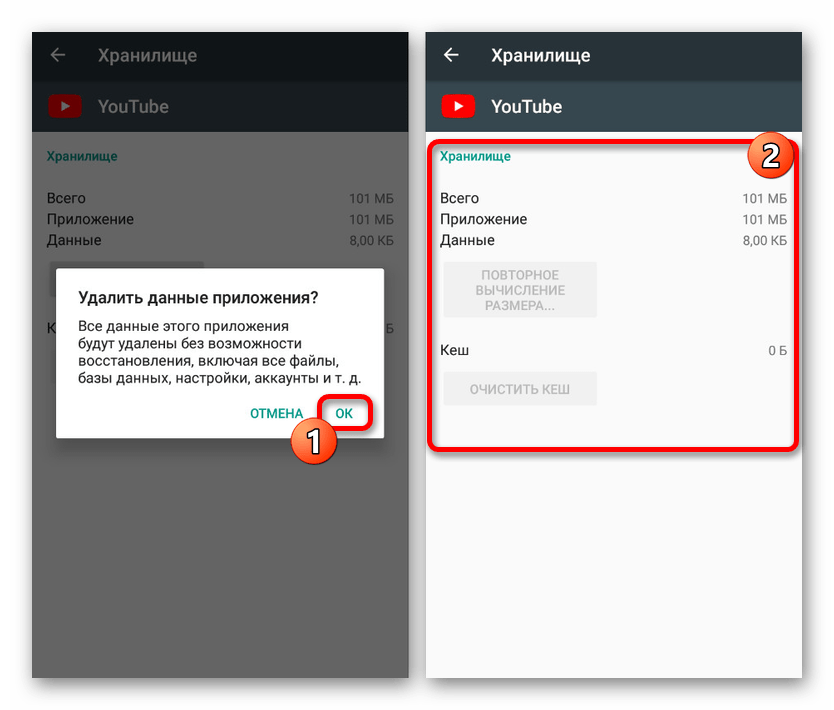 Open video in Incognito mode
A very simple and equally effective way. If Incognito mode is configured by default, extensions will not work in it, temporary browser files are not used, etc. In fact, it will be the same as if the browser was reset to default settings. All you need to do is right-click on the link and select "Open link in a window in Incognito mode".
Remove YouTube app updates
After clearing the temporary files, it's time to think about what else might be causing the error. Logically – updates. It is known that some upgrades are problematic, especially at the time of release and cause crashes for some users. A temporary rollback should work. When the necessary fixes are released, you can update again.
What should be done:
Open "Settings" and go to "Applications".
In the "All Applications" section, click on YouTube.
In the upper right corner, click on three dots and select "Delete updates".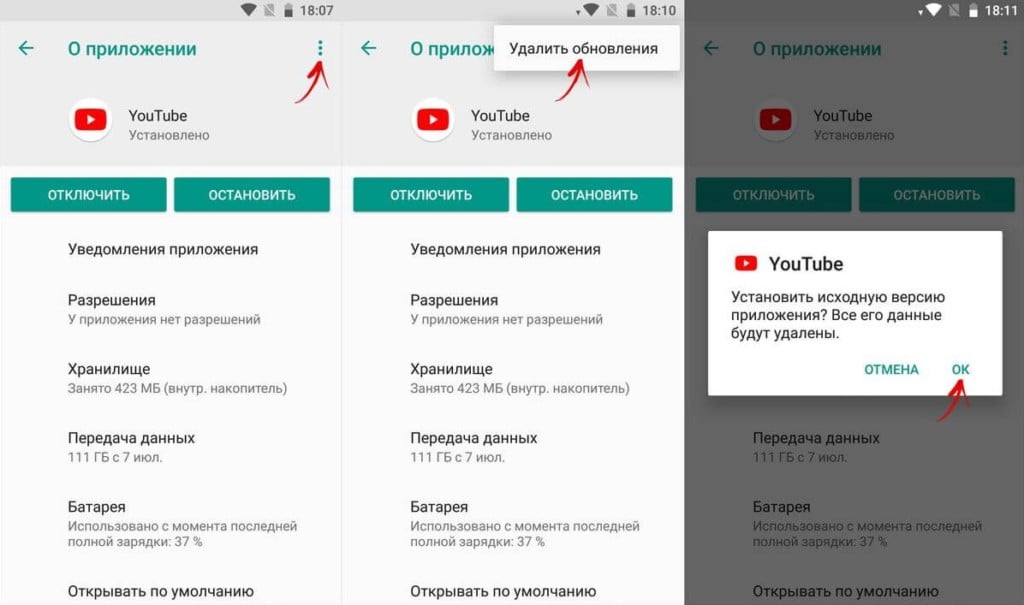 With a high probability, uninstalling updates should work and videos will start loading in standard mode. If it works, you can try updating again, maybe this time without problems.
Check network settings
You need to check that there is access to the Internet and that it is stable enough. If the signal is unstable, this is most likely the problem. Switch to a different network: alternate SIM, hotspot, or Wi-Fi.
Reinstall app or browser
Your best bet is to completely uninstall your PC browser or smartphone app to clean up temporary files and user settings, and then install them again. However, to begin with, you can simply uninstall and reinstall the utility. If this does not work already, then you should delete all related files. Provided that the synchronization with the servers is active, recovering data will not be a big problem after reinstallation.
So far, these are all options, how you can fix error 400 on YouTube when watching videos via phone or computer. Except that the problem may be in the video itself, that is, you only need.
Earn points and exchange them for valuable prizes – details