How to fix error code 57 in Valorant?
Valorant's code 57 error is caused by the Anti-Cheat embedded RIOT VANGUARD failing to start. The system blocks further processing of game files without this module, which is designed to filter out and block bots, as well as cheats. The full text of the message looks like this:
RIOT VANGUARD

VANGUARD NOT INITIALIZED

Vanguard Anti-Cheat has not been initialized. If this is your first time playing, you need to restart your computer to continue. If you see this message frequently, you may need to update your drivers.

Error Details: Error Code: 57
Why is error 57 appearing in Valorant?
Despite the fact that the developers point out the problem in the drivers, this is not always the case. There are other culprits for this failure, among them:
lags in the anti-cheat engine;
corruption of Vanguard files;
inactive VGC service;
DNS problems.
How do I fix the error?
First of all, you need to follow the advice of the developers and restart your computer. If the game was installed for a new one or for the first time, this action is required. Only after that you can go further.
Solution 1: reinstall Riot Vanguard
Here's a step-by-step guide on how to reinstall Riot Vanguard:
Press Ctrl + Shift + Esc to invoke the Task Manager and terminate the Vanguard process and associated tasks.
We start the command line with administrator rights and sequentially enter 2 commands: sc delete vgc and sc delete vgk.
Close the console and use Explorer to navigate to Program files and look for the Riot Vanguard folder.
Delete the Riot Vanguard directory completely and restart your computer.
Run the Valorant installer with administrator rights. Valorant will detect that it is missing the Vanguard Riot Anti-Cheat engine, so it will download and install the latest version of it.
We restart the computer.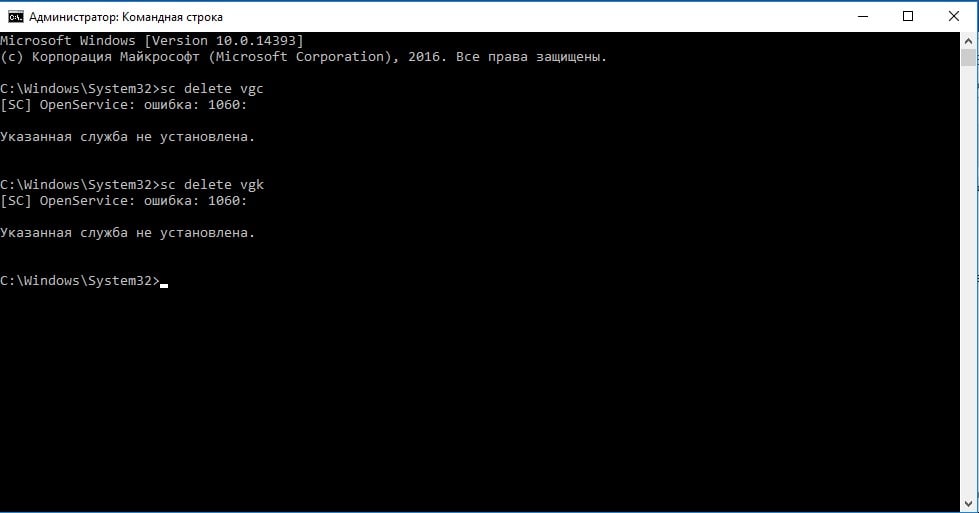 Solution 2: enable VGC service
To activate it, you need:
Use the Win + R keys to launch the Run window, enter there msconfig and click on the Ok button.
Go to the "System Configuration" menu, where we select "Services".
We are looking for the VGC service, set a flag next to it and click on the "Enable" button.
Apply the changes and restart the PC.
We don't know exactly what exactly, but one of the methods should work in your case. Unless the problem is in DNS and you should set more stable IP addresses, for example, Google DNS – 8.8.8.8 and 8.8.4.4.
Earn points and exchange them for valuable prizes – details