How to fix Genshin Impact Error 4206?
All new online games are prone to bugs, especially those related to network outages. However, there are also more serious problems that appear even in single player mode. Fortunately, the 4206 error is a network outage, which means it shouldn't appear in single mode. Usually a window with a message about a breakdown appears when trying to connect to the game servers.
Why is error 4206 appearing in Genshin Impact?
Very often error 4206 appears due to client problems connecting to servers. However, many user reports indicate that the failure is a consequence of the protection system against bots and cheaters. If your IP address gets into the database of suspicious IP addresses, the server starts blocking it and the 4206 error appears in Genshin Impact.
Reasons for error code 4206 in Genshin Impact:
Server IP or connection from Genshin Impact blocked by firewall;
VPN problem;
the public IP address is used.
How to fix error 4206 Genshin?
Based on the causes of the problems listed above, conclusions can be drawn about how to fix the problem. Some of them are quite logical, and others are not quite, but there are positive user reviews about each of the methods.
Method 1: add an exception
Chances are high that the error is caused by a malfunctioning firewall. It is a Windows protection and traffic filtering tool that prevents hacker attacks and system access to dangerous servers. If the firewall mistakenly considered Genshin Impact to be dangerous, it could block the application. This is especially the case with strict filtering settings.
How to fix the problem:
Enter Windows Firewall in the Windows search and select the item of the same name.
Click on the item "Allowing interaction …".
Look for Genshin Impact in the list and check the boxes in both columns opposite.
We save the changes.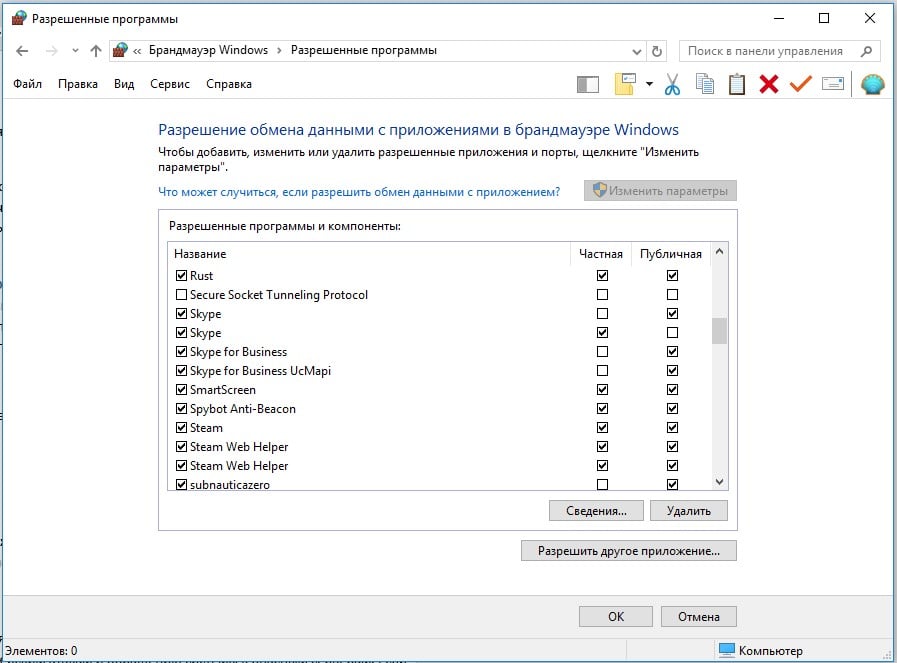 Method 2: change VPN settings
Turning VPN on and off can help. If you have an active traffic routing application (VPN or proxy), you should disable it. Due to their unstable work, the connection to the servers may be dropped and an error appears. Another probable reason is that since the list of available IPs is limited, one of them may have many people. The server considers them to be bots and blocks them. Plus, these IP addresses are often used for DDOS attacks. Most likely, this IP is simply blocked. After disconnecting the VPN, the real IP will be used and the problem should go away.
If such services are inactive, you should try to enable them. This is especially true when connecting to public Wi-Fi networks, the IP of which can also be blocked. Only for a more reliable result, you should check the servers of several countries.
Method 3: switch to a different network
As already mentioned, public Wi-Fi provides access from one IP for many users. If several of them play Genshin Impact (or have played before), while using cheats, playing a dishonest game, a block may be imposed. And public IPs could be used during DDOS attacks. It is recommended that you either switch to mobile internet on your phone or connect to a private Wi-Fi network.
Method 4: change adapter parameters
Uncommon, but some users received the fix in a rather strange way, which is described below:
Right-click on the Internet connection icon and go to the "Control Center …".
In the "Internet" block, click on Ethernet (or another option, depending on the connection) and go to "Properties".
Expand the properties for "IP version 4" and go to the "Advanced" section.
Uncheck "Automatic metric assignment" and set the value to 1 or 2.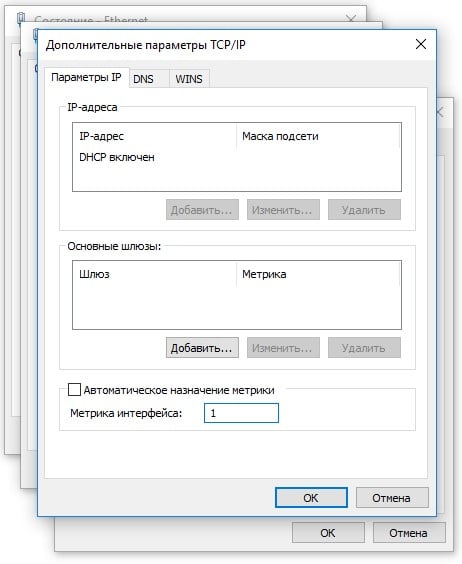 Important! If the 4206 error in Genshin Impact appears on your phone, no further action is required. All you have to do is turn off the VPN and connect to private Wi-Fi or mobile internet.
The above steps are enough for error 4206 to disappear from Genshin Impact on both PC and phone.
Earn points and exchange them for valuable prizes – details