How to fix Login Time Out error in Crucible?
Crucible is a fresh and free game that has become especially popular lately. However, many players are haunted by the fatal Login Time Out error. The guide will help you understand why this is happening and what to do about it.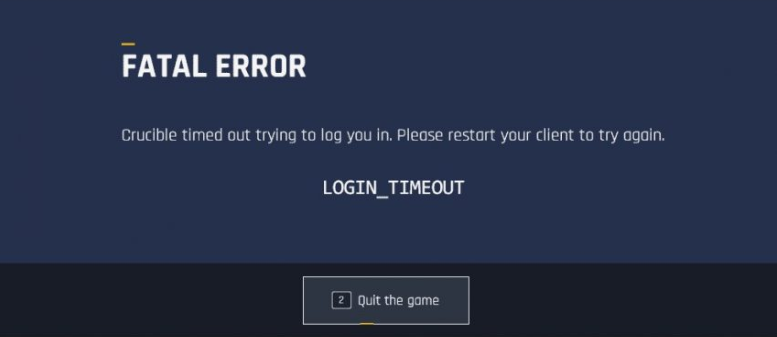 How to remove the LOGIN_TIMEOUT error?
Almost always, the Login Time Out error "The login timed out" appears through no fault of the user. The point is the high popularity of the game. The publisher did not count on such an influx of players, so its servers cannot cope with the processing of all user requests.
Since everything depends not on the user, but on the developers, it is impossible to fix the situation. There is no method that would instantly solve the problem. The only thing that remains is to wait for the improvement of the situation from the developers. They should get some better servers soon and these errors should disappear (or at least appear less often).
If you want to start playing now, we recommend trying to restart the game. There is a chance that you will be able to squeeze through the line and enter the game almost immediately.
That's all that is known today about the Login Time Out error in Crucible. Unfortunately, little depends on us, so it remains to wait or reload the game in the hope that we will be allowed inside. Another option is to play during periods of low activity. This is mainly at night and closer to the morning, then there is less online, and the servers work better.
Earn points and exchange them for valuable prizes – details