How to fix script error in Sims 4?
Inside The Sims 4, many players are confronted with a red background message "Script Error" or "Script Call Failed". Failure almost always occurs when placing furniture, doors, or other item. Some users get an error when they try to install any object, others – only some things. Due to the fact that the problem interferes with the development of housing in the game, it is very annoying and needs to be fixed. Here are some ways that should work.
Checking mods
Very often the problem comes down to the fact that damaged, outdated or incompatible add-on components appear in the game files. The easiest and fastest way to find out if this is a glitch is to rename or move the Mod folder. In this case, a clean launch of the game will be made and it will immediately become clear whether it is a matter of mods or not. To realize this, you need to go to the "Documents" in the "Electronic Arts" directory in the directory with the game The Sims 4. This is where the Mods folder will be located. To move it, you first need to close the game.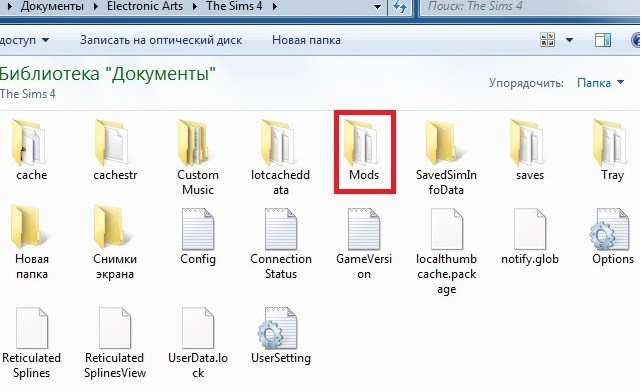 If the game now starts without a script error, then it's the mods. By turning them off one at a time and conducting tests, sooner or later it will be possible to find the cause of the breakdown. It is also worth updating all the game add-ons in advance, perhaps that will be enough.
Diagnosing game files
If deleting or moving the folder with mods did not work, then the matter is in some game files. This is easy to fix with a dedicated tool built into Origin.
To run it, you need:
Go to Origin on the "Library" tab.
Right click on The Sims 4 and select "Restore".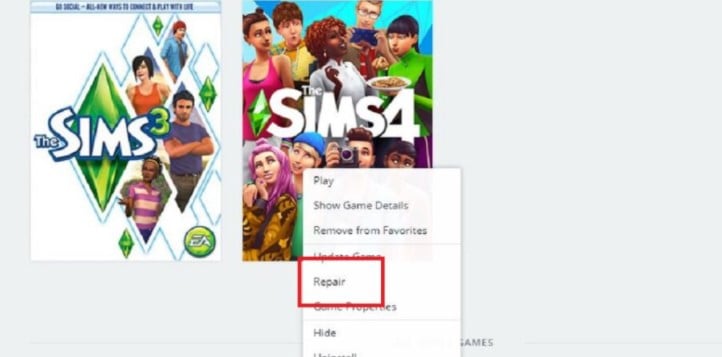 Now is the time to check if the game is working after restoring files. In case the problem persists, we just have to reset the Sims 4 to factory settings. To do this as painlessly as possible, you should move the user files to another folder, and delete the game itself (you can also move it). Then, in the Origin client, you need to run the installation, check the result. If everything works as it should, it only remains to move your saved data piece by piece to the new client.
Earn points and exchange them for valuable prizes – details