How to fly 100 meters on a witch's broomstick in Fortnite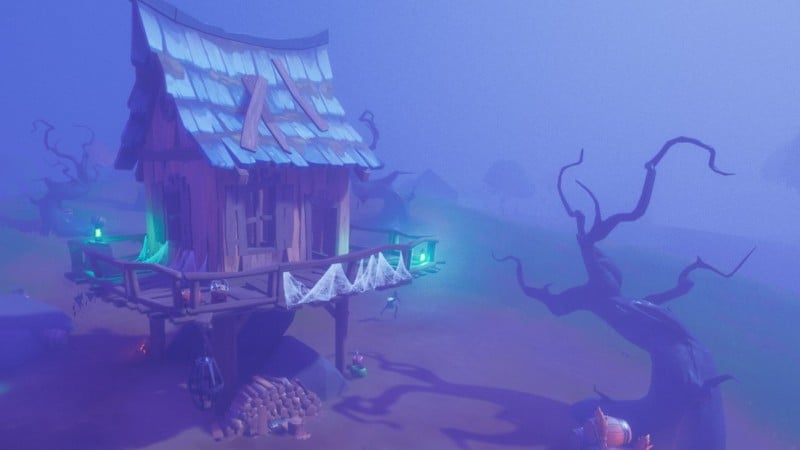 Although there is still more than a week left until Halloween celebrations, the Fortnite Nightmares 2020 Challenge Series is already in full swing in Fortnite. Completing these challenges allows players to gain not only valuable experience, but also nice bonuses. One of the tasks is to fly a hundred meters on a witch's broom. Getting this unique form of transport is a snap if you know where to look.
To find the broom, head to the point marked on the map below, northwest of the Salt Springs. Here you will find a witch's house, and we all know that where there is a witch, there must be a witch's broom.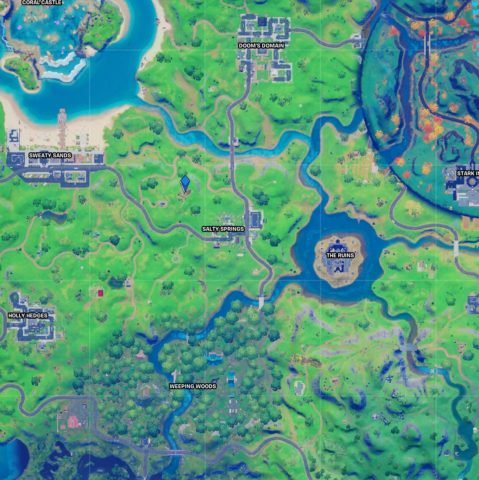 Near the house you will see a barrel with witch's brooms sticking out of it. Interact with the barrel to loot it, then take this mythical item. To use the broom, select it in your arsenal of weapons and press the fire button. After that, you will be able to glide through the air for a while. The principle of the broom is about the same as that of the Silver Surfer's board. With a good choice of terrain, you can easily overcome the 100-meter challenge on the first try.
The witch's broom is a great tool when you need to quickly escape from other players or shadows. But keep in mind that after each use, the broom has a 20 second cooldown.
Earn points and exchange them for valuable prizes – details