How to get rid of error 0x80780119 when creating a Windows backup?
Error 0x80780119 often occurs due to some kind of problem with the disk (HDD / SSD) on which the user is trying to back up the Windows OS. Most likely, the problem lies in the lack of free space on the partition reserved by the system, as a result of which the creation of a backup becomes impossible. If there is enough free space in this section, then the problem may lie in the USN journal, which has grown to an enormous size.
Causes of error 0x80780119
There is not enough space on the system-reserved disk partition.
Incorrect parameters applied to SSD.
UNS Magazine has grown to an enormous size.
Outdated disk drivers.
System protection is disabled.
Too many language packs installed.
How to fix error 0x80780119?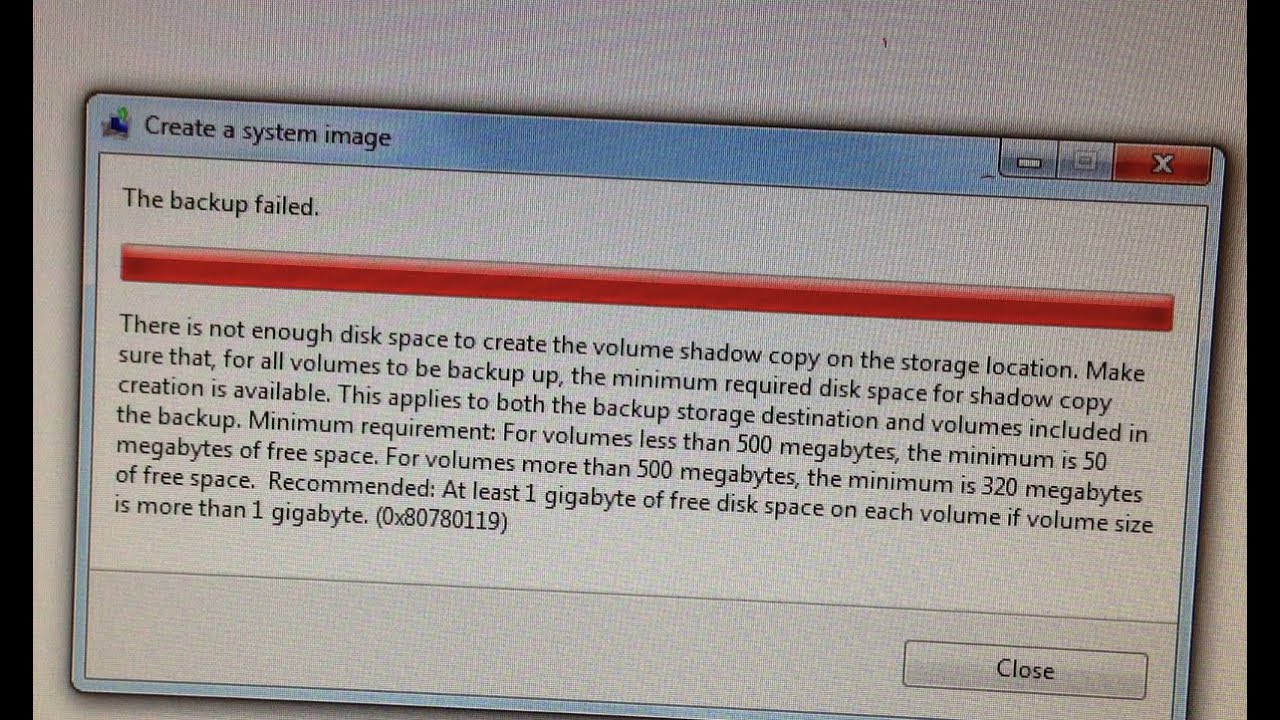 Solution # 1 Correctly set the section
If you want to back up your Windows without any problems, then there are a few things you need to stick with. Often, error 0x80780119 occurs because there is not enough space on the partition reserved by the system to store the shadow copy of the system. First of all, you need to make sure you have enough space!
Press Win + X and select "Disk Management";
right-click on "System Reserved" and select "Properties";
make sure that the size of this partition is 100 MB and that there is more than 40 MB free on it.
It is simply impossible to increase the volume of this partition – you need to create another volume partition for the system. True, in the course of experiments, users discovered that error 0x80780119 can be eliminated by creating a new system volume on the computer.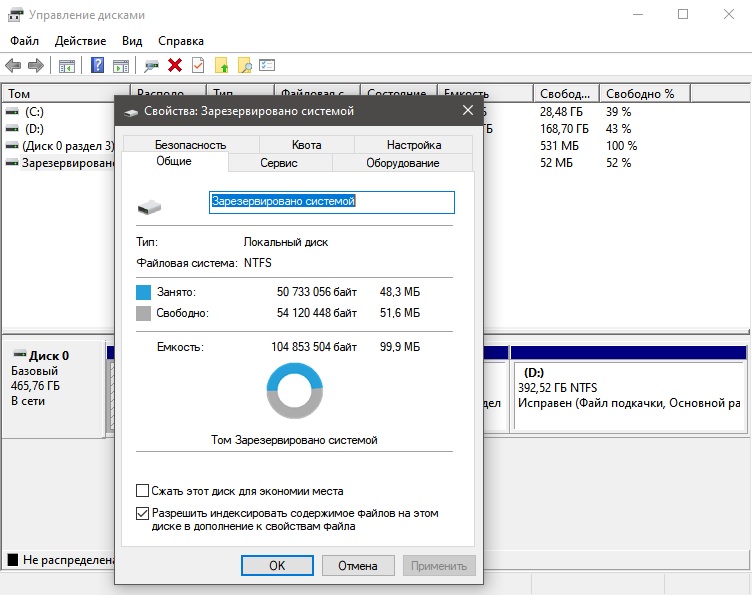 Note that this must be done where the Windows Master Boot Record (MBR) is located. Let's give this section the letter "F:" (choose another one if it is busy).
Press Win + X and select "Command Prompt (Admin)";
write the command bcdboot.exe / s C: Windows / s F: and press Enter;
then run the following three commands:

DISKPART
DISKPART> select volume F
DISKPART> active

as soon as the commands are executed, restart your computer – now your system partition will be under the letter F.
Check for error 0x80780119.
Solution # 2 Setting special parameters
When users try to upgrade from Windows 8 to Windows 8.1 with an SSD, certain features must be enabled for the system to update properly. These features are Prefetch, Superfetch, and ReadyBoot. You can enable them as follows: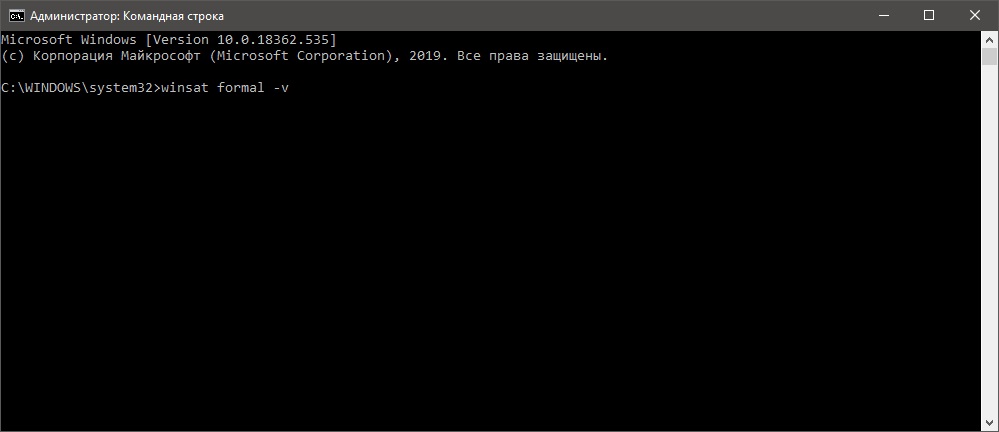 invoke the command line with administrator rights;
write winsat formal -v and press Enter;
restart your computer THREE TIMES.
You are now ready to take full advantage of your SSD and you shouldn't get any error 0x80780119 when creating a backup.
Solution # 3 Deleting the USN journal from the system reserved partition
USN (Update Sequence Number) journal is a special feature available for NTFS drives. This log contains records of all changes made to a particular partition of the disk. In some situations, this log can grow quite large and take up a lot of space on the partition reserved by the system. We recommend that you get rid of this log to solve your problem!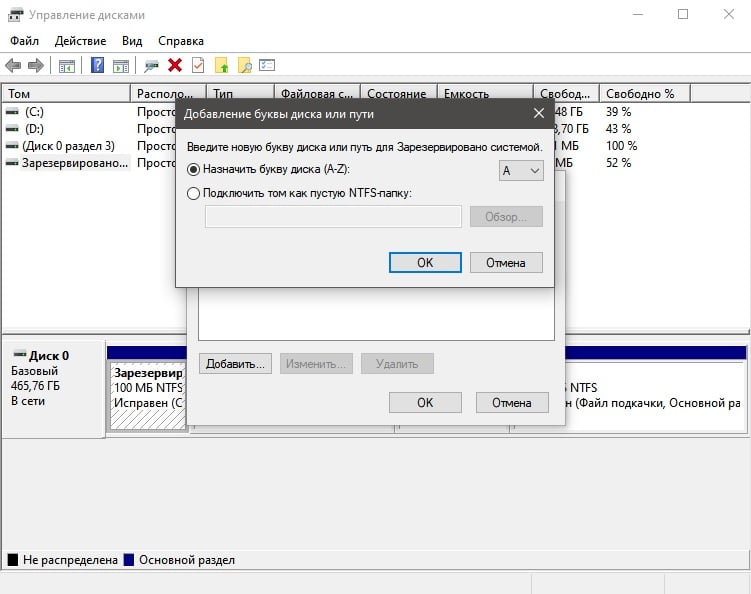 Go to "Disk Management";
right-click on the "System Reserved" volume and select "Change drive letter or drive path …";
click on the "Add …" button and put a check mark on the "Assign drive letter (AZ)" option in the next window;
select the letter that has not been used yet (we will choose A), and click "OK" twice;
then open the command line and execute the following two commands in it (be sure to change the letters to our own!)

fsutil usn queryjournal F:
fsutil usn deletejournal / N / AF:
We got rid of the USN journal and no error 0x80780119 should pester you anymore!
Solution # 4 Increase the size of the OEM section
Some users claim that they managed to get rid of error 0x80780119 by increasing the size of the OEM partition on their system. If you can, then you should definitely try this solution!
open the "Disk Management" window;
right-click on the "OEM section" and select "Expand volume …";
set the required size in megabytes and expand the OEM;
restart your computer and check for the problem.
Solution number 5 Checking the relevance of drivers
When creating a Windows backup, it is very important that your system has up-to-date disk drivers (HDD / SSD). Otherwise, you may encounter various problems. Updating a disk driver is incredibly easy!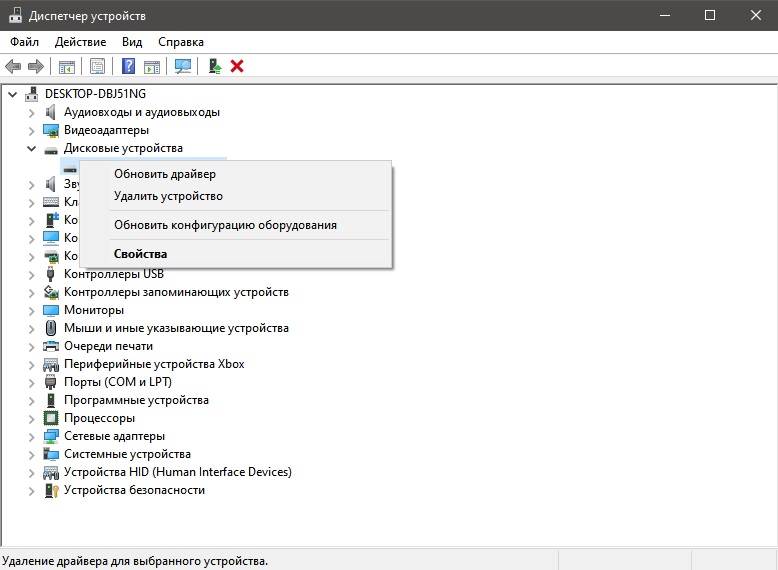 press Win + X and select "Device Manager";
expand the "Disk drives" section;
right-click on your disk and select "Update driver";
select "Search automatically for updated drivers";
Wait for the update of the disk driver to complete, and then restart your computer.
Try backing up again and see if error 0x80780119 appears.
Solution # 6 Setting up system protection
In certain cases, some users reported that they needed to activate system protection in order to create a Windows backup. As a rule, this functionality should be enabled by default, but sometimes it is disabled for one reason or another.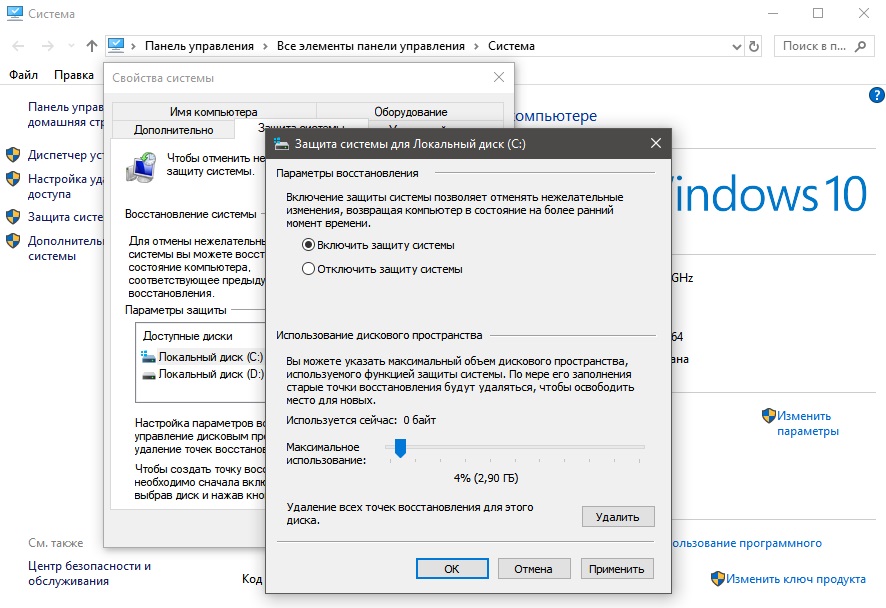 Here's what you need to do to enable it:
press Win + S;
write "System" and select the found result;
click on the line "Additional system parameters";
go to the "System Protection" tab;
select the system drive and click "Configure …";
put a tick next to the item "Enable system protection";
set the maximum amount of disk space used in recovery;
save your changes and restart your computer.
We try to back up the system and see if the error 0x80780119 is shown.
Solution # 7 Removing unnecessary language packs
At first glance, it may seem that this solution is in no way related to this problem. Removing language packs, seriously? Yes, users claim that they were able to back up their system as soon as they removed the extra language packs from it. Give it a try if none of the above works for you.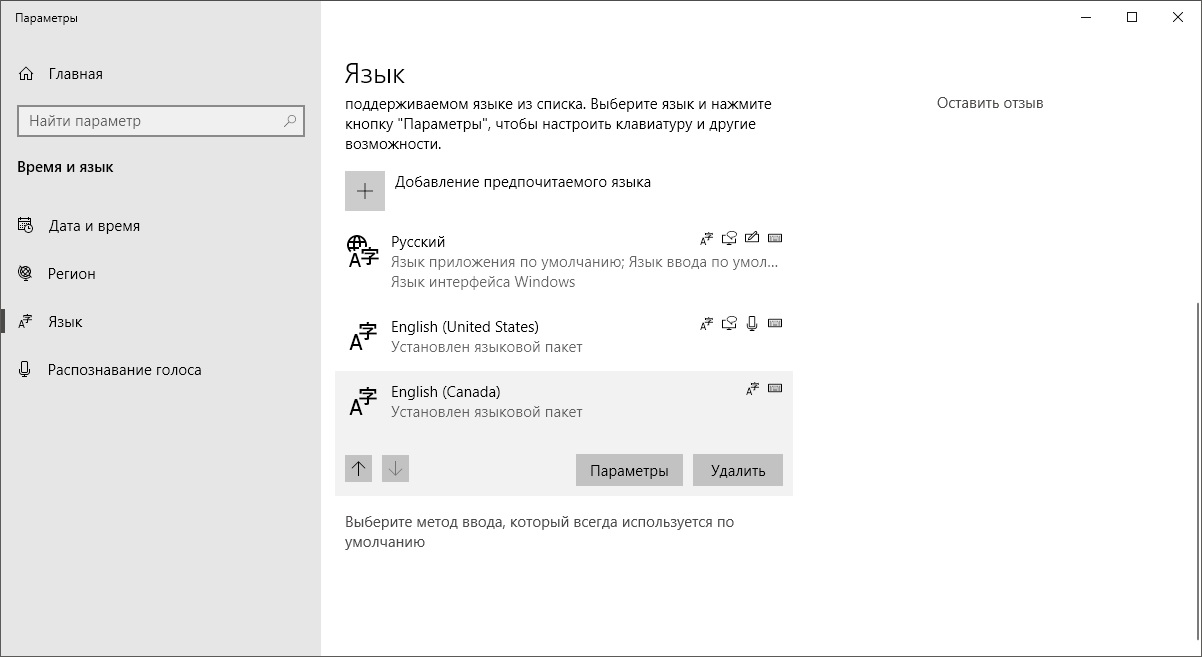 Press Win + I;
go to the section "Time and language", then – "Language";
click on the language you do not need and click on the "Delete" button;
confirm your intentions and then restart your PC.
We hope that with the help of this article we were able to get rid of the error 0x80780119.
Earn points and exchange them for valuable prizes – details