How to Get Rid of Error 901 in Roblox on Xbox Series X | S and Xbox One
Some users are facing error 901 in Roblox game. The error message contains the following information:
Authentication error. Problem connecting to Roblox servers. Please try again.
Typically, this error is encountered by players on the Xbox Series X | S and Xbox One consoles. Nevertheless, you can find users on the net who supposedly see about the same error in the PC version of the game.
Roblox Error 901 on Xbox Series X | S and Xbox One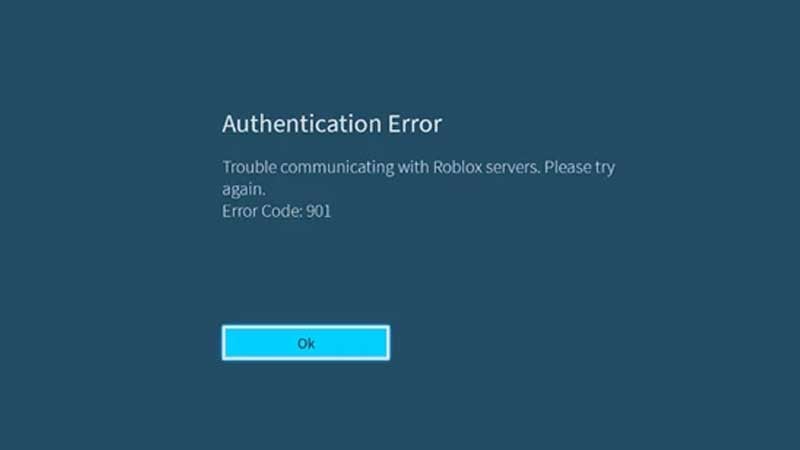 You're in luck: Often times, error 901 resolves itself over time. Chances are you are dealing with some kind of problem with Roblox servers. Simply put, nothing depends on you – you just have to wait. Nevertheless, if the error persists, then we recommend following the steps below:
Restart Roblox and check for the error.
Check the status of Roblox servers by following link…
Download and install all available updates for the game:

Go to My Games & Apps from the Xbox home screen.
Go to the "Management" tab.
Select the "Updates" option.
Then select "Roblox" if it will be present in the list.

Uninstall and reinstall Roblox:

Highlight a game and press the MENU button on your controller.
Select "Manage Game & Add-ons" from the list.
Click on "Delete All" and confirm your intentions.
Go back to the main Xbox screen and press the "Y" button.
Enter "Roblox" in the search box.
Select the first result and load the game.

Restart your Xbox Series X | S or Xbox One completely:

Press and hold the Xbox button on your controller.
Select "Restart Console" and confirm your choice.

Check the stability of the network connection:

Restart your router or modem.
Switch from wireless to wired Internet connection (to Ethernet cable).
If error 901 has not disappeared anywhere from your Roblox, then we recommend contacting Roblox Corporation technical support and tell them your problem.