How to make an original VKontakte status with a cool font?
The usual VKontakte statuses are too discreet, they are difficult to stand out from the crowd. To distinguish yourself, you should take a closer look at the original signs and symbols. Most likely, the reader has already seen such pages, but thought that it was too difficult to make them. In practice, there are ways how to add a status to VK with an unusual font is quite simple.
Where can I get statuses with an unusual font?
There are several ways to get statuses:
Order in VK thematic groups. In them, you can select the artist and the type of phrase. Most of these services are paid, but they cost a symbolic amount.
Hand-made production. To do this, you will have to use graphic editors. The advantage of the method is originality and uniqueness, and the disadvantage is large labor costs.
Use of third party services. With their help, it's easy to find statuses with cool fonts absolutely free. At the same time, the choice of phrase options is extensive.
How to make an unusual VKontakte status?
According to the editors of the site, 3 methods are the best. Each of them is described below.
Method 1: copy special characters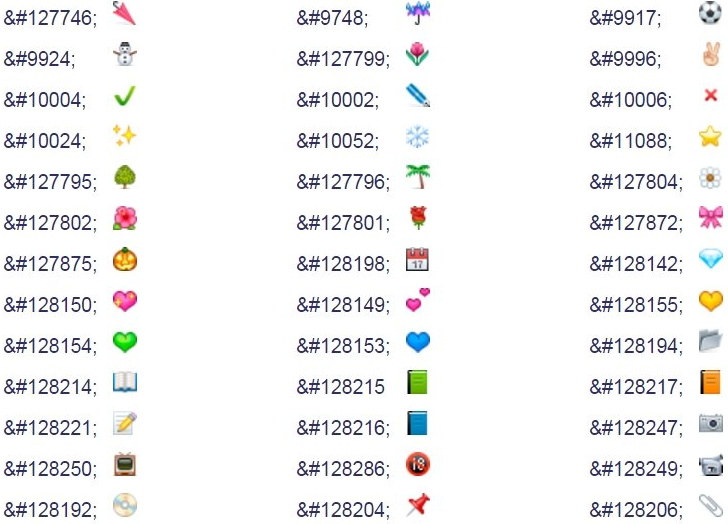 VK has support for many original characters that are not so easy to find in real life. From them you can compose a new cool status. We can get them in two ways: copy from thematic groups (example) in the same VKontakte or transfer from the text editor Word. In the case of a text application, go to the "Insert" tab, click on the "Symbol" element and select "Other Symbols". Most likely, there is no need to explain how to copy the found symbols, so we will refrain from this process.
Method 2: using fonts in text editors
Another simple method for which both a regular notebook and a more functional office set are suitable.
How to change the font:
We open an editor, for example, Word.
We write or insert a phrase that should take the place of the status.
Select it and click on the drop-down list in the "Font" block.
Choose a suitable font, copy the text and paste it into the status bar.
Right-click on the place where the status is displayed, and select "View element code".
We find a line with text (to speed up the procedure, we can use the search with Ctrl + F).
Click on the tag next to it and add the value font-family = "Bell MT" or another font name to it.
Method 3: flip words online
A unique font of its kind, you can flip any words upside down. It has no additional settings or features. Here link for service. It is enough to enter, and then click "Flip Text". Cheerful status ready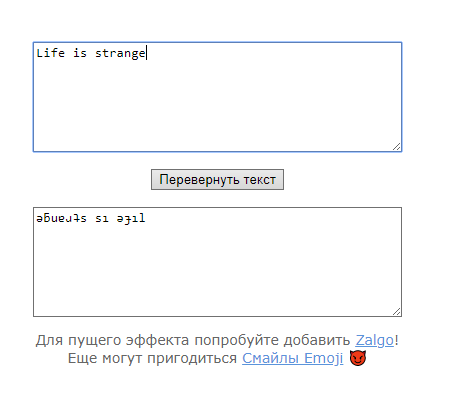 Method 4: a unique font from special characters
To implement the idea, we will use a special service. Here link on him. The essence is simple – we enter any status, and it is automatically converted into an unusual combination of special characters that form the given text. The advantages of the service include the fact that VK supports all characters in the original version, that is, the result can be copied and pasted without modification. Another advantage is several original methods for displaying status.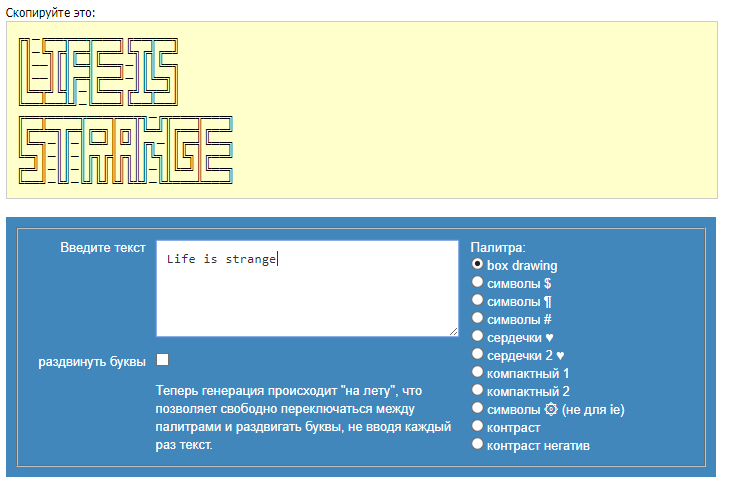 Why are fonts or special characters not displayed on VKontakte?
VK has long learned how to correctly handle unusual fonts and symbols in VK, but the number of supported characters is still incomplete. Some of them are still unavailable. However, some of the characters supported by VKontakte work in a somewhat obscure way. They are not displayed in the text or are not displayed correctly.
What to do:
We copy not only the target symbol, but also a piece of text next to it.
We insert into the status and delete all unnecessary.
We keep the status.
Until the moment of saving, the symbols may not be displayed correctly, but they are restored after. If the result turns out to be unsatisfactory, we can always change the status back or delete it. Here another page with a selection of unusual symbols that are accurately displayed in VK.
We no longer consider more confused methods, since they have their own characteristics and are usually not ready to provide a long-term result (only until the page is refreshed).
Earn points and exchange them for valuable prizes – details