how to make money quickly and easily (bits)
Bits are the main currency in The Outer Worlds. You will need the bits to buy useful gear such as armor, weapons and mods, and valuable information that you will need during the main or secondary missions. The Outer Worlds is an open-world RPG, so the ways to make money (bits) are pretty obvious … at least for RPG players.
In today's article, we'll take a look at the most effective beat earning methods for beginner players in The Outer Worlds.
Selling unnecessary things
During the passage of The Outer Worlds, you will almost constantly pick up all sorts of items … most of which will be completely useless for your character. What to do with all this "good"? The answer is to add it to your inventory for subsequent sale at the nearest merchant or vending machine.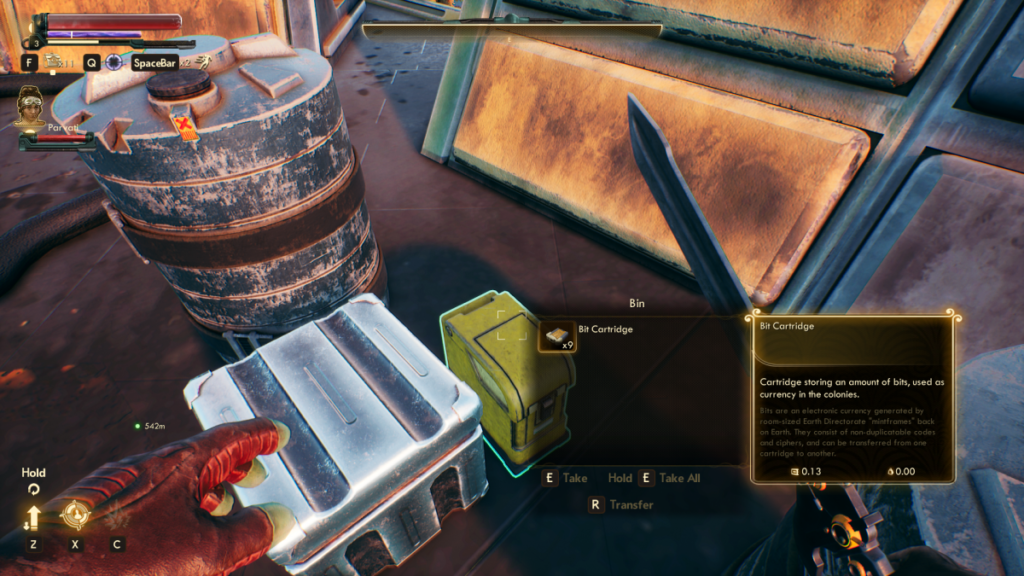 By the way, it is possible to sell found (or stolen) items in a vending machine only after leveling the Hacking skill to level 20. It is worth noting that selling items is not the only way to make money in The Outer Worlds, however, if you want to focus on it, then here's our advice: increase your carrying capacity.
The lifting capacity is increased in three ways:
Armor
Abilities and skills
Companions
It is also recommended to pump abilities that allow the character to sell items at higher prices. If you do it right, you can accumulate an impressive amount in a fairly short time.
Secondary missions are a treasure trove of bits
Another effective method of earning bits is by successfully completing side missions. In addition, for completing such missions, you will receive not only money, but also additional experience points, as well as useful equipment. However, the usefulness of the equipment is debatable. Some items will be useless for your hero, and therefore they can be safely discarded by merchants or vending machines.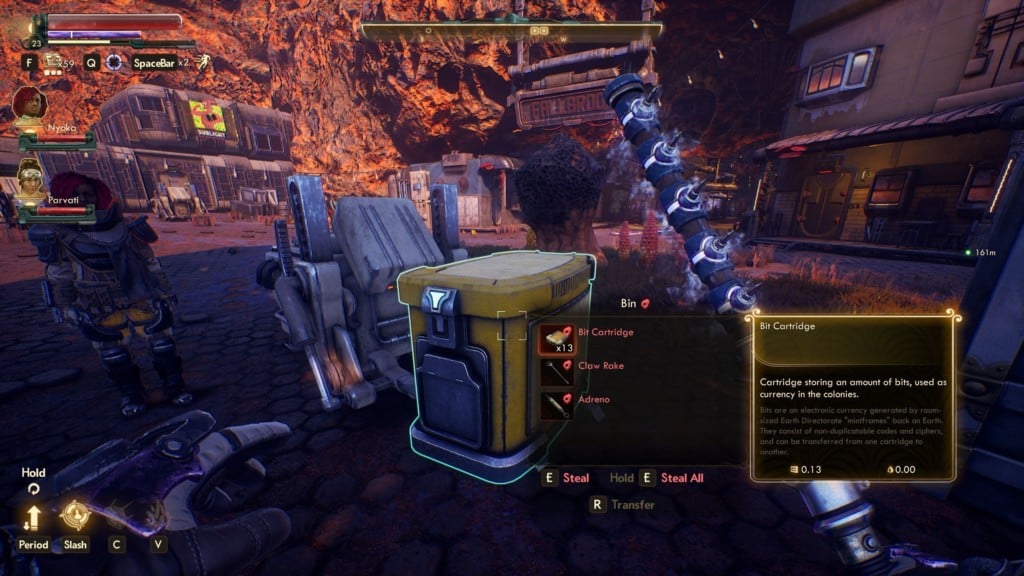 It is also important to note that during dialogues with some characters, you will be able to use special response options: persuasion, intimidation, and lies. By choosing one of these options (and successfully passing the test), you will receive not only experience points, but also bits. Sure, you won't get a ton of money after just one conversation, but The Outer Worlds is a game with a focus on dialogue. Draw conclusions.
Selling corporate secrets
One of the reasons for saving up money in The Outer Worlds is buying a new Stellar Bay key. This key can be purchased from Gladys, but she asks for it as much as ten thousand bits, which is a rather large amount. Following the advice of the same Gladys, head to the Roseway settlement on the planet Terra-2, where the scientists' base is located.
Complete assignments for these scientists until you get hold of three corporate secrets. Here you have a choice: deliver the secrets to your customers or give them to Gladys to sell them. In the first, in the second case, you will receive a solid monetary reward – you should have enough to get the key from Stellar Bay. However, we recommend that you take the Mysteries to Gladys, because in that case you will get more bits.
Earn points and exchange them for valuable prizes – details