How to reload all hordes and missions in Days Gone?
Days Gone fans have been waiting for this event for a long time, finally there was an opportunity to replay all hordes, areas of infection and ambush camps. Plus – this is a good way to raise the level of trust in the camps and earn credits. They can be discarded as many times as there is a desire. It's very fun to replay the biggest hordes (like the one at the sawmill), but with good equipment.
How do I reset hordes, missions and ambush camps in the game?
There is nothing difficult in dumping the main places of activities, since the developers themselves provided for such an opportunity. You just need to fulfill some conditions before this option becomes available to the player. To reset hordes, infestation areas, storylines, etc., you need to:
Complete the main campaign 100%.
Completely complete the storyline you want to reload.
In other words, if there is a desire to drop all the hordes, you need to go through the entire storyline of the Horde Assassin. Likewise with ambush camps, infestation zones and other activities. To reset them, you need to go through the entire quest chain or a series of cleanups at 100%. If the conditions are met, there will be no problem with the reset.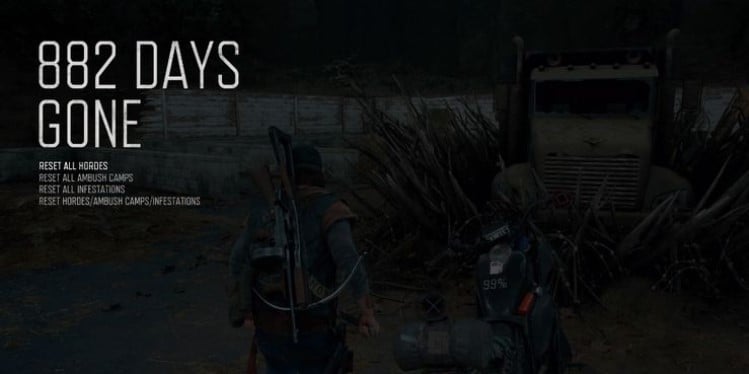 How to reset orders in Days Gone:
Pause the game.
In the main menu, select the item "Reset tasks".
Select those tasks that you want to reset (several options may be available, depending on the degree of the game progress).
After completing this procedure, the percentage of completing tasks in each region will immediately decrease. The map will again display ambush camps, freak nests, and more. Choosing one of the options, it does not affect other quest lines. The number of times that you can replay the tasks is not limited.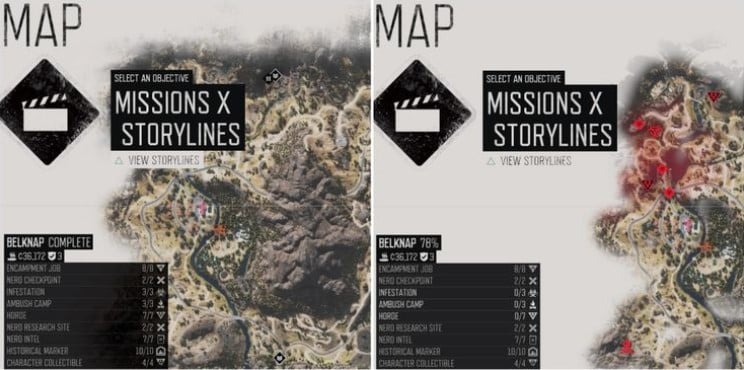 Dumping hordes of freaks and more in Days Gone will improve your shooting, planning and reflexes. Plus, it allows you to try different strategies for the same horde in order to determine which tactics are more effective.
Can Skills Reset in Days Gone?
No, It is Immpossible. Unfortunately, the developers did not allow re-election of the talents you studied. It is worthwhile to think over the character development strategy several times before choosing the skills.
Earn points and exchange them for valuable prizes – details