How to split a part of a resource off the stack in Valheim?
One of the main mechanics of Valheim is crafting, which involves the extraction and collection of various resources. However, the presence of a large amount of materials in the inventory can cause inconvenience in terms of overloading or finding the necessary things. When trying to empty a backpack, many players are faced with the problem that they have to immediately remove a stack of objects from it, while it would be enough to throw only a few. Fortunately, the developers have taken care of the ability to split stacks as they see fit.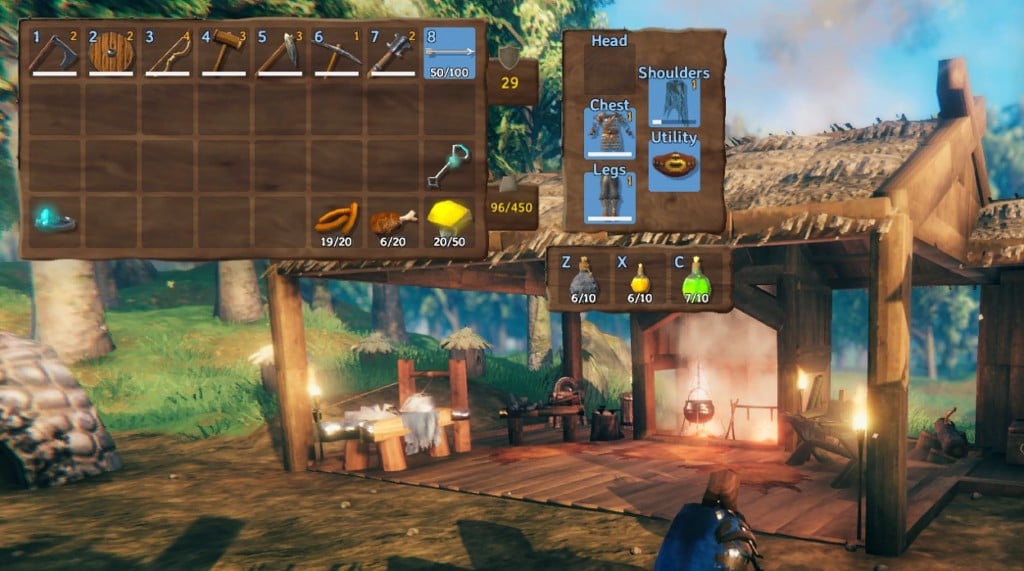 Splitting stacks
Splitting stacks allows players to share some of their supplies with other members, tamed animals, or transfer them to storage. It is quite simple to do this, for this you need to move the mouse pointer over a specific object, and then while holding down the Shift key, click on it with LMB.
After pressing the Shift key, a menu will appear asking how the player wants to split the stack? By default, it is divided into two equal parts or rounded approximately in half if the number is odd. However, you can manually adjust how the stack is split using the slider.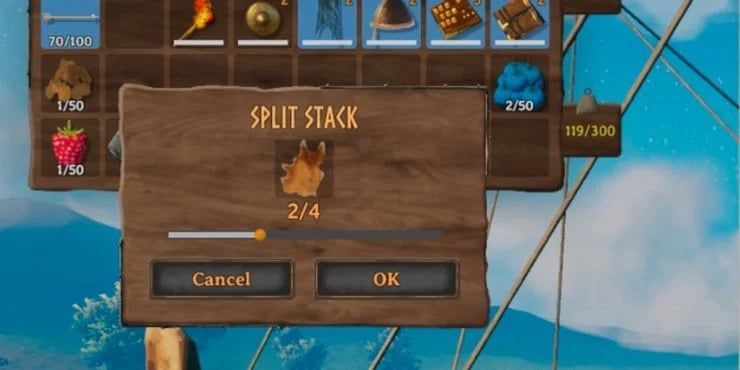 Using split stacks
Players can save both stacks by clicking on an empty space in their inventory – this will save all items in the backpack separately. Clicking outside the storage will allow you to throw away some of the items, share with others, throw food on the ground to feed tamed animals, or even destroy selected items.
Splitting stacks will also be useful when you only need to have a small portion of the resources with you, and the rest can be stored in the chest. At the same time, to quickly move a large number of items from inventory to storage and back, you can hold down CTRL to re-throw the entire stack at once.
Earn points and exchange them for valuable prizes – details