How to unlock the Cooper Clan Cosplay achievement in Ghost of Tsushima
It is quite easy to complete Ghost of Tsushima for platinum, however, there are achievements in this game that have not very clear descriptions, as a result of which their obtaining is seriously difficult. In today's article, we'll show you how to get the Cooper Clan Cosplay achievement in Ghost of Tsushima.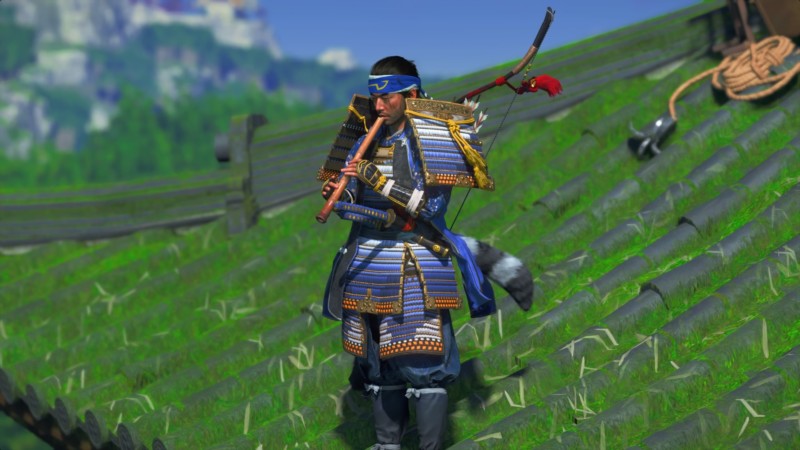 How to get the Cooper Clan Cosplayer in Ghost of Tsushima
As you browse through the list of achievements for Ghost of Tsushima, you may stumble upon an achievement called Cooper Clan Cosplayer. And, according to the description of this achievement, you just need to "dress like a legendary thief." It is not clear what to do, where to look for this supposedly legendary outfit. In the game itself, too, about any "Cooper" and no one says a word.
In fact, the answer to this, so to speak, puzzle can be found in other games from Sucker Punch Productions. Go to the page of this company in Wikipedia and look at the list of developed games. Here you can see as many as three games about the thief Sly Cooper. To earn the Cooper Clan Cosplay achievement, you need to dress up Ghost of Tsushima's protagonist Jin Sakai in the blue and yellow thief raccoon outfit from the Sly series.
Now that we have finally figured out what's what, let's see what items you need to equip on your hero:
Gosaku's armor. Head to a large friendly settlement to learn from its inhabitants about the musician Yamato. Take a mission from this musician called "Invincible Gosaku." Next, engage in the mission (liberating the villages and finding the keys) in order to enter the tomb at the end and pick up Gosaku's armor.
Collecting flowers. Find ten flowers in the open world of the game, and then exchange the plants for the Ocean Guardian paint at the merchant.
Curved braid bandage. Climb to the roof of the Jogaku Temple and find an arrow there with a bandage hanging on it. Pick up this headband and equip it.
Cunning tanuki. Head east of the village of Iwai and look for a pillar of honor there (on a small peninsula). At the pillar of honor you will find a katana and a tanto – these are a couple of skins for your weaponry. Equip them.
As soon as you equip all of the above items on Jin, a message will appear in front of you that you have received the "Cooper Clan Cosplayer" achievement.
Earn points and exchange them for valuable prizes – details