Learn to Play Piano and Acoustic Guitar in Rust
The hardest musical instruments in Rust are the wheelbarrow piano and acoustic guitar. With them, you can create and play almost any kind of music. However, we must warn in advance that the guitar and grand piano are very out of tune, so you should not count on a clean sound. And yet they are great leisure tools. You can periodically find a guitar in different parts of the world or create it yourself. If you are planning to start your own band in Rust, you should definitely master the acoustic guitar and piano. They are especially useful during the night, when traveling through a gloomy world is too risky.
Where can I get an acoustic guitar?
There are 4 main ways to get a guitar, among them there are many options for just finding it. Here are just a very low chance of dropping this item.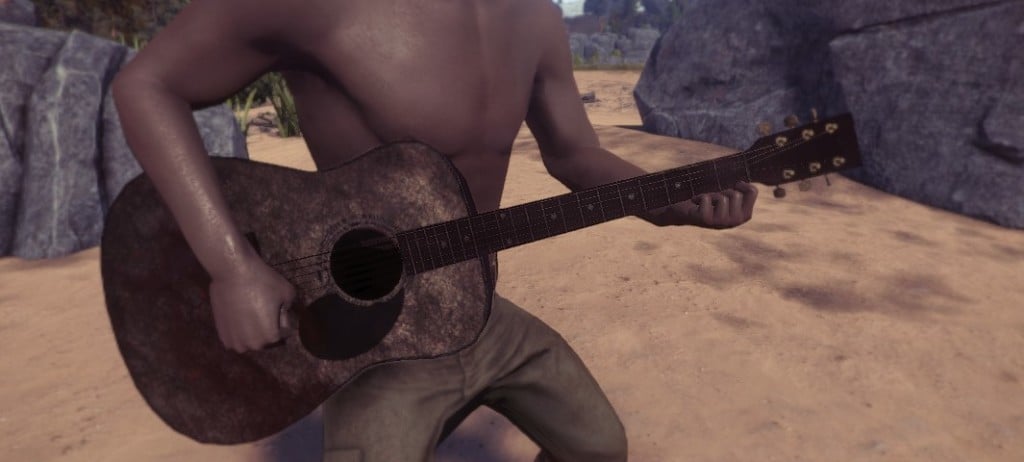 How to get your hands on a guitar:
Explore regular crates. The probability of a guitar falling out of a box is 5% – not so bad, especially considering that there are a lot of such boxes in the game.
Obtain from Underground Dweller. These NPCs inhabit tunnels all over the map. Probably, going to them in search of a guitar does not make much sense, since the chance of dropping out is only 2%. On the other hand, in the subway, you can get a good hold of components, weapons and other valuable research (if you do not get killed while descending or ascending the elevator).
Smash barrels. Here the lowest chance of getting a guitar is only 1%. On the other hand, they often stand by the side of the road next to boxes. If there is a box and 3 barrels at the point, this is already an 8% chance. 1 of these 12 places must have a guitar.
Craft yourself.
How do I create a guitar in Rust?
The most reliable method of obtaining a guitar is to craft it with a 100% chance. Considering that the guitar is a fairly cheap instrument, it's easier to create one yourself.
What you need to craft:
drawing;
100 wood;
10 fabrics.
The main problem is getting the blueprint. To do this, you need to find a whole guitar at least once and shove it into the research table. On the other hand, with the system for unlocking items on 1 workbench, we can open it by simply sequentially studying various useful things in the game.
How to play acoustic guitar in Rust?
By this stage, you should already have a guitar in your inventory. It's time to "create". I must say that playing the guitar is very difficult, since the character plays random notes by default. They are not easily transformed into a full song or melody.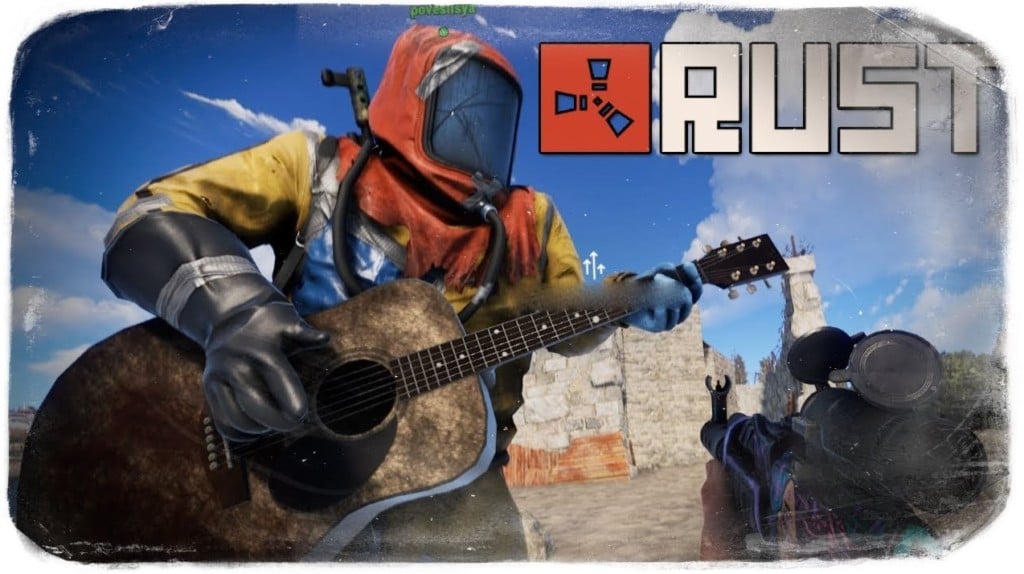 Here's everything you need to know about the guitar:
Press the right mouse button – the character plays one note, the left one – plays the whole chord.
Raise the camera up to play a higher note, down to play a lower note.
The guitar is out of tune, it sounds far from being as clear as in reality. It is configurable, but very difficult as it requires separate external instruments and a mixing console to set up.
Where can I get a piano in a wheelbarrow?
The piano, unlike the guitar, allows you to play already full-fledged melodies, and this does not require musical education or a deep understanding of melodies at all. There are special programs that allow you to play them.
It's not so easy to find it from the box, but you can craft it. To do this, you need a recipe (you can only get it if you purchased the paid Musical Instrument DLC). To create you need:
drawing;
200 wood;
100 metal;
first workbench.

Of course, you can also play manually by pressing the keys, but creating a folding melody this way is very difficult. The good news is that with a few programs, anyone can do it.
Instructions:
Downloading programs LoopMIDI and MIDI Player and install them on your computer.
Open LoopMIDI, change the LoopMIDI Port line to Rust and click on the "+" icon.
In MIDI Player, click on the gear, go to the settings.
Look for the Output port line and select the "Rust" port we just created.
Download melodies from the Internet in the ".MIDI" format and upload them to the MIDI Player.
Open the "Settings" Rust and on the "Control" page set the value for MIDI INPUT – "On".
We sit down at the piano, open the player and start playing music.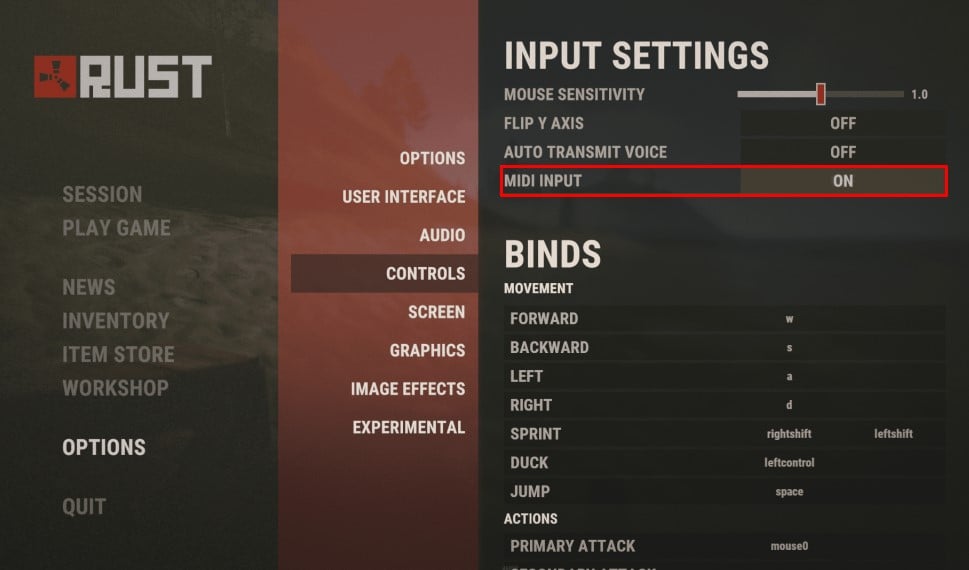 It will be difficult to play a full-fledged and clean melody using Rust, although this can be achieved if you are very confused with the tuning of the instrument. However, as a means of entertainment, either the guitar or the piano are perfect.
Earn points and exchange them for valuable prizes – details