Missing bookmark icons in Google Chrome: what to do, how to fix it?
Bookmarks are arguably the most used and still underrated feature of any web browser. They allow you to save an unlimited number of site addresses in an easily accessible and sorted place. Plus, they can be quickly ported between different browsers if needed.
When a website address is bookmarked, the page name and icon (favicon) are remembered along with it for faster identification. Without this simple icon, finding the desired bookmark in a large list of links can be quite difficult, especially if the bookmarks are not sorted into categories and folders, and are one common directory. This brings us to the topic of this article. How to fix bookmarks in Google Chrome not showing icons. Fortunately, there are several different methods for solving this problem.
Solution 1: reset and update bookmarks
To start this process, you need to reset the icons and favorites history:
Open File Explorer (Win + E) and navigate to the following path:
C: Users (username) AppData Local Google Chrome User Data Default
If the AppData folder is not visible, you should check for hidden files and folders.
While in the Default folder, scroll down until you find the Favicons and Favicons-journal files.
Delete them and then restart your browser.
After that, Google Chrome will reload the entire bookmark collection without any errors or missing icons.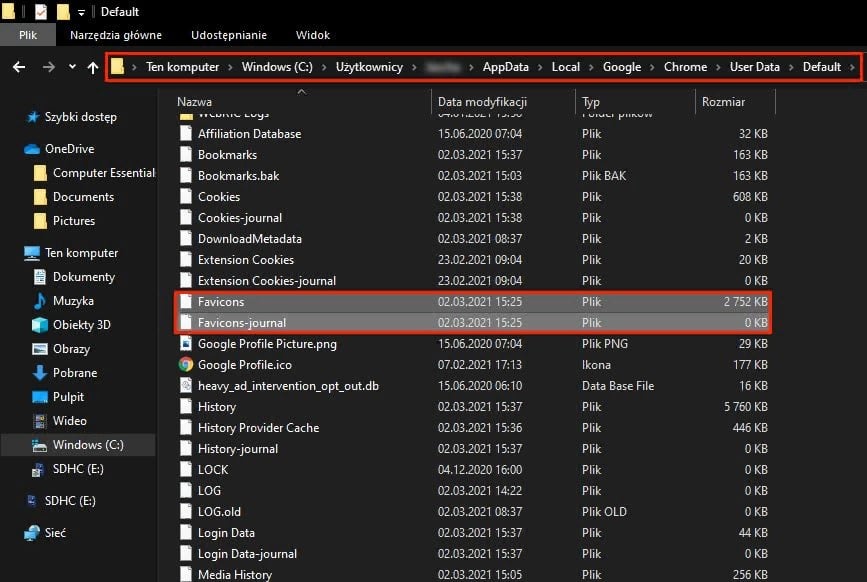 Unfortunately, the next part of the process is not automatic. You will need to click on each tab with a missing icon and wait for the page to load. After that, the favicon will be updated. To speed up the process, you can click on each tab with the middle mouse button – this automatically opens the page in a new tab.
Solution 2: clearing the cache
There is a faster way to restore missing bookmark icons in Chrome. Although the method described above is the most reliable and effective in 99.9% of cases. However, other than that, you can try resetting the Google Chrome cache to restore any missing bookmark icons. This solution is faster, but not as efficient as it leaves errors in the files that could have been removed with the first option.
Click the three stripes icon in the upper right corner of the browser.
Go to Settings, and select Clear History (3).
Next, check the boxes above the files you are going to delete and click Clear history (5).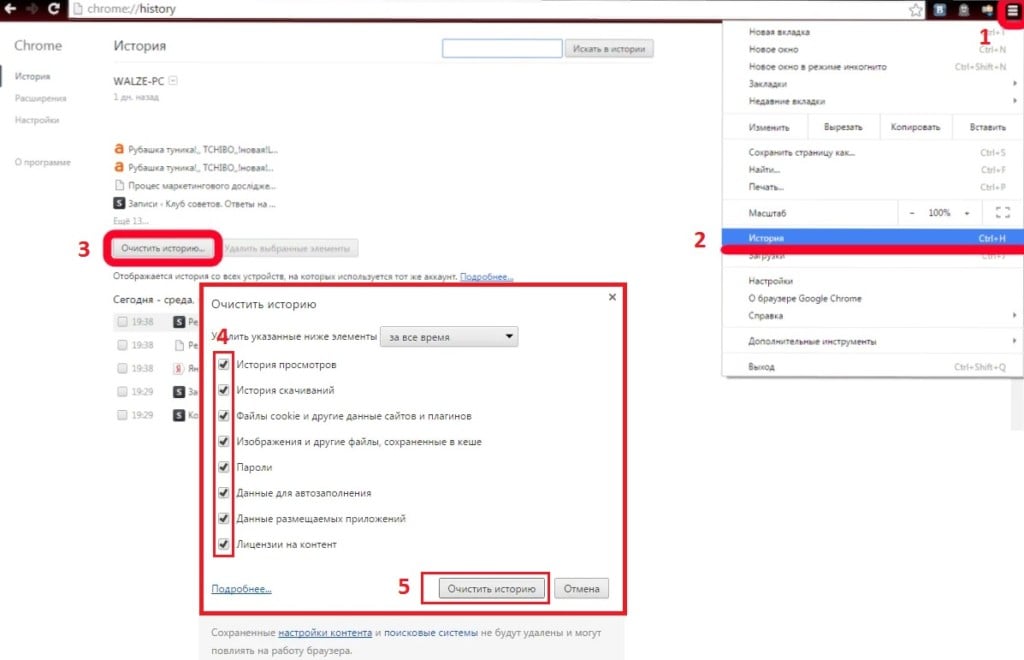 If a similar problem exists in other browsers, you can also try clearing the cache, or importing bookmarks from Chrome.
Earn points and exchange them for valuable prizes – details