PlayStation 5 news: specs, rumors and leaks
The PlayStation 5 has been in development for 4-5 years, but until recently Sony did not comment on the situation in any way. However, collecting information bit by bit, we managed to learn something. The following is everything that is currently known about the PS5.
PlayStation 5 design
Foreign magazine Financial Times has sources familiar with Sony's plans. Speaking about the PlayStation 5, they state: "The new console may not get a major change in appearance, and the basic architecture will remain the same." Mark Cerny, lead engineer for the upcoming console, only confirmed the conversations at interview Wired…
All indications are that Sony has no plans to release a pure streaming platform. Yet everything will be done to create a more favorable environment for technology. Moreover, this decision is facilitated by the increase in the number of online users and the speed of the Internet. PlayStation does not hide its cooperation with Microsoft, which should be positively reflected in the work with cloud games.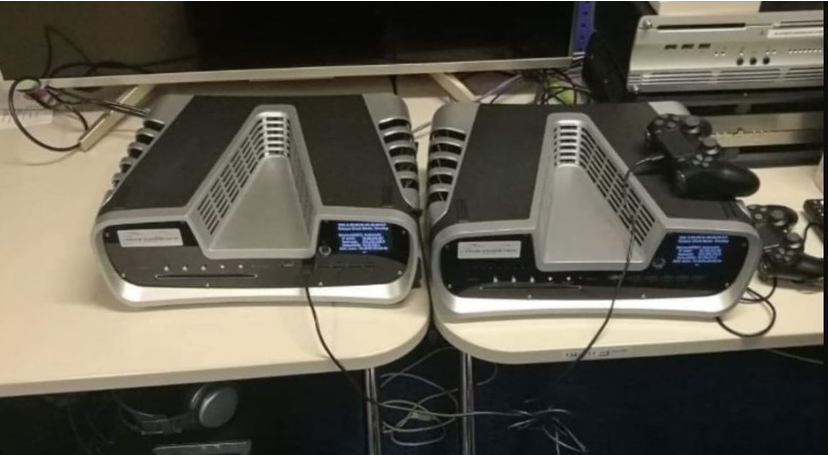 The most common design leak on the PlayStation 5 is that the console will look like a Roman numeral 5. However, the chances are extremely low that the game console will look like this in finished form, but there is no need to wait for a standard box either.
PlayStation 5 specifications
In an exclusive interview with Wired, Cerny gave fans a sneak peek of what the next generation console will be like. Here's what's known:
Processor: 8-core AMD Ryzen. Cerny talks about the use of a third-generation video adapter with 8 cores on the Zen 2 microarchitecture with a 7-nanometer process technology.
Graphics Card: Custom Radeon Navi It will support ray tracing, which is a big win for Sony. This is a rendering technique capable of simulating the actual movement and interaction of light with virtual objects. In fact, this is an analogue of Hollywood effects used in high-budget films.
Storage: SSD. Solid-state drives have always been more powerful and are now simply essential for a comfortable game. Cerny reported that it takes 15 seconds to launch Spider-Man on PS4 and just 0.8 seconds on PS5. True, such discs are more expensive and smaller in volume. To reduce the amount of memory used, the user will be able to download individual game content: single player or multiplayer mode.
Supported Resolution: 8k. This is a look into the future. Very few people can afford 8k TVs, but in a few years the technology will become more affordable.
PSVR support: yes.
Comparison of PS5, Xbox Series X and PS4 Pro specs
| | | | |
| --- | --- | --- | --- |
| Model | Playstation 5 | Xbox series x | PS4 Pro |
| Price, rub | Unknown | Unknown | From 22,000 |
| Dimensions, mm | Unknown | 300x160x160 | 295x326x55 |
| CPU | 8-core AMD Ryzen | Custom AMD Zen 2 (8 × 3.6 GHz) | AMD Jaguar 8 |
| Video card | Radeon Navi | Navi (12 flops) | AMD Radeon (4.2 flops) |
| Video card memory | Unknown | 16 GB GDDR6 | 8 GB GDDR5 + 1 GB |
| Storage volume | Unknown | Unknown | 1 TB / 2 TB |
| Disc type | SSD | SSD | HDD |
| Supported Resolution | 8K | 8K | 4K |
| USB | Unknown | Unknown | USB Type A 3.0 (x3) |
| Support VR | Yes, PSVR | Yes, no original headset | Yes, PSVR |
PlayStation 5 Backward Compatibility
Cherni and PlayStation CEO Jim Ryan unanimously say that the PS5 will be backward compatible. Ryan even went further, he mentioned the intergenerational game. Players can start playing it on PlayStation 3, continue on PS4, and finish on PS5 within the same storyline while saving progress.
"Whether it is backward compatibility or the ability to play between generations, we will definitely take the community to the next level," Ryan said. "It will be a tough choice: stay on the PlayStation 4 or move to the next generation to keep progressing in the game."
The Xbox One got backward compatibility even earlier, and PlayStation fans have been asking Sony for it for a long time. To stay relevant in the marketplace, the PS5 must befriend this technology. The only question that raises is whether the owner will be able to use the games from the PS4 digital library on the PS5.
Sony's patent filing information has suggested backward compatibility with PS3, PS2, and even the original game console. However, apparently we are talking about software that can emulate old consoles. There is still no confirmation or refutation of such a statement.
Next Generation PlayStation 5 Controller
It has not yet received its own name, but it has become known about the introduction of feedback technology and adaptive triggers. The first innovation is intended to replace shaking in older devices. Thanks to the tactile communication, the user will receive more extensive information as feedback. Hitting a wall and missing in soccer will no longer be played the same way. Even the rendering of textures will be different, you can feel running on a grassy field and fermenting through the mud.
The second update is the adaptive triggers installed in the L2 and R2 buttons. Developers can adjust trigger resistance for a tactile feel when drawing a bow or accelerating an SUV on rocky roads. The combination of both innovations will provide a richer gaming experience.
Not without disappointment. One of the PS patents made it possible to create the PlayStation Assistant. However, a Sony spokesman told Wired that the company regularly files patents, but that does not say about their use in finished products. He said the purpose of the patent would be announced later.
The updated controller will also support USB-C charging, and will be slightly heavier than the previous DualShock 4. And yet it will be lighter than the current Xbox One controller with batteries.
PlayStation 5 user interface
The PlayStation 4's user interface is pretty nimble and stable, but it's static and doesn't provide a ton of useful information. With PS5, the developers are aiming to make a difference.
"While games will load quite quickly, we don't want to force the player to launch them many times and return to the menu each time to find out the cause of the incident. Multiplayer game servers will allow the console to get a large set of modern manipulations in real time. In single player mode, information about completed missions, available missions, rewards for completing them, etc. will be available. "
Compatible with VR on PlayStation 5
You shouldn't expect that along with the PlayStation 5, the company will show a new generation headset. And yet Sony has big plans for virtual reality. Sony CEO Dominic Mullinson plans to eventually make a lighter headset with fewer cables and a simpler fit. Now absolutely wireless glasses cannot be created, since they will become very expensive, but there is a trend in this direction.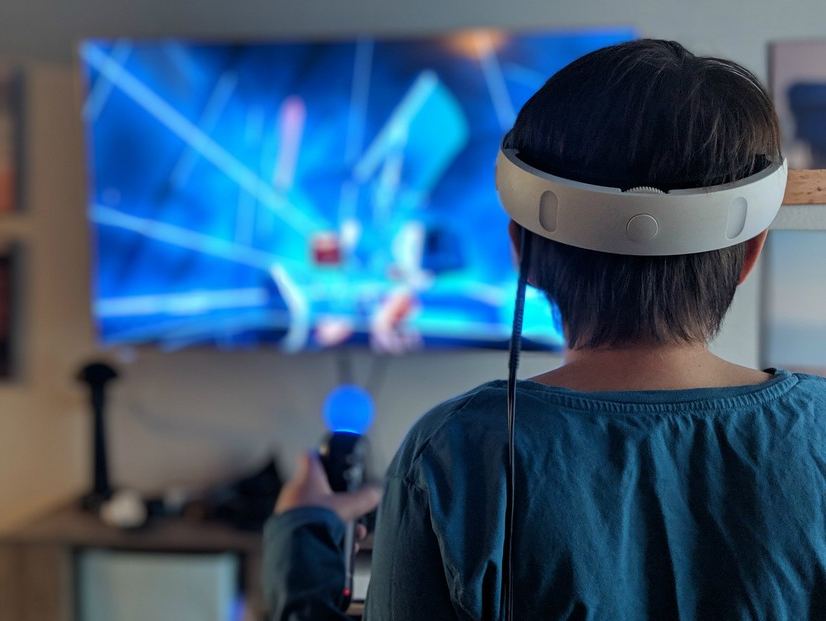 Despite the patent on the updated wireless VR headset, it won't appear with the PS5. But in the future, the device will receive twice the resolution, eye tracking and a viewing angle of more than 120 °.
What will the new PlayStation be called?
Sony has officially confirmed the name of the next PS – PlayStation 5. There are no interesting options.
What games will be at the launch of the PlayStation 5?
Only one game has now been confirmed for the PlayStation 5 – a Godfall exclusive. Bluepoint Games has been developing the project for quite a long time, but there is no information about it.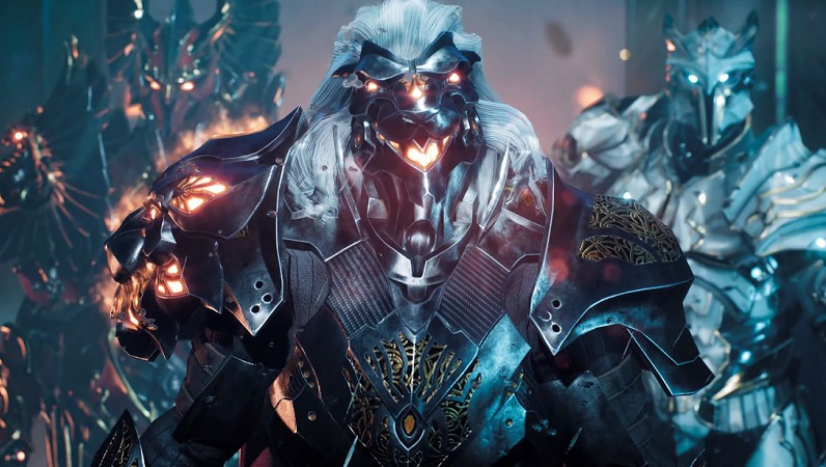 How much will the PlayStation 5 cost?
There is no exact information, but almost certainly PS5 will cost 25-30 thousand rubles. This conclusion can be reached when analyzing the technologies used and the prices for previous generations of devices.
When will the PlayStation 5 be shown?
Until now, Sony has not commented on the first show of the console. One of the experts' assumptions is February 2020. Exactly seven years ago, the PS4 was shown at an event in February.
When is the PlayStation 5 coming out?
The PlayStation 5 will almost certainly go on sale for the 2020 New Year holidays. This coincides with the release of the main competitor – Xbox Series X.
Earn points and exchange them for valuable prizes – details