PlayStation Now vs Xbox Game Pass: An Unbiased Service Comparison
PlayStation Now and Xbox Game Pass are monthly subscription services that provide gamers with free games. However, they are far from identical. Everyone has their own approaches and conditions, so it is appropriate to figure out which of the subscriptions is better. We will try to determine which service offers the best value for money. It can also help you decide in favor of one or the other next generation console.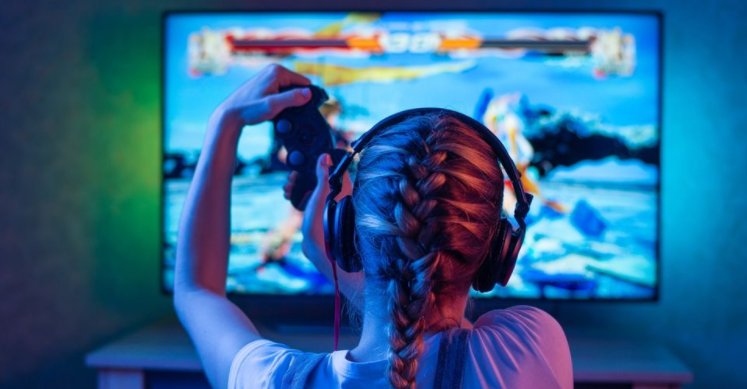 PlayStation Now basics
PlayStation Now is Sony's game subscription service. It is available for both PS4 users and computer owners. Here are a variety of games on PS4, PS3, and PS2. To start playing the games on PS4, you need to launch the PS Now app on your system. This will require an internet connection to process requests. The recommended speed is 5 Mbps or more.
For game streaming, the maximum resolution is 720p. There are also latency issues as data has to be sent over the internet. Game audio only works with stereo, no 3D audio support.
If you use PS Now to run local games, everything happens in a standard way. Players can also earn trophies and even use online multiplayer modes without PlayStation Plus. Game data is not saved to the system on the hard drive, it is written directly to the PS Now cloud.
PlayStation Now doesn't work in all regions, but most. Service not available in Australia and India.
Download via PS Now
The original concept of PS Now was only about the use of a streaming service, but now it allows you to download games to the console. Sony says that "almost all" PS4 games, as well as most PS2 games, are available for download. The advantage of downloading is the ability to run games at maximum resolution. You can also buy any DLC, use PS VR modes and similar features.
Each user can download as many games as they have enough space on the console. However, the system will automatically connect to PSN every 7 days to check if the subscription is active. If you have been offline for too long, you will no longer be able to play downloaded games until the day the Internet resumes.
PlayStation Now on PC
PS Now can work normally on a PC running current Windows. This does not require a PS4. To use it, you need a PSN account and a PC app (free). All data is synchronized between devices, so you can start playing on the console, and continue on the computer from the same place.
Sony says that PC gaming requires a proprietary DualShock 4 controller. However, users report that other compatible gamepads can be dispensed with, even those from the Xbox One. It is worth noting that in this case, some specific functions will be unavailable, such as the touchpad and motion controls.
You cannot download PS Now games to your PC!
Xbox Game Pass basics
Xbox Game Pass is a similar service for Windows 10 and Xbox One computers, but with a few differences. The main difference is that Game Pass does not provide game streaming. All projects are available exclusively for download. They work exactly the same way as if you bought the game on disc or digitally. To play online, you need Xbox Live Gold.
In all other respects, Game Pass for Xbox is pretty straightforward. It offers cross-platform and original games for Xbox One, Xbox 360. There is no limit to the number of games downloaded, you just need to provide enough space.
A prerequisite is that the console must connect to Xbox Live at least once every 1 month. This is for the purpose of verifying that the Game Pass subscription is still active. The advantage of the service is good discounts on games from the catalog (if you want to buy them), but do not apply to add-ons.
Xbox Game Pass works in more regions than PS Now.
Xbox Game Pass for PC
When buying a Game Pass subscription, the service asks you to choose which device you need it for: a console or a PC. In other words, the customer does not have access to subscriptions on both devices.
The game catalog is also highly platform dependent. Some projects work only on Xbox One, while others – on PC, although most of them work successfully on both systems. You can download any number of games to your PC, as long as there is enough space.
To get started, you'll need to download the Xbox app for Windows 10. Only then will Game Pass be available on your PC. A controller for launching games is not required, and a keyboard and mouse are also suitable.
Xbox Game Pass Streaming on Android
Starting September 15, 2020, Xbox Game Pass Ultimate will support access to most Android smartphones and tablets at no additional cost. The main difference from other platforms where Game Pass works is that these games will be delivered for streaming, not download.
Prerequisites include having a device running Android 6.0 or later, installing the Xbox Game Pass app, and using an Xbox One controller with Bluetooth. Most games just can't handle touch controls. Microsoft also recommends using a Wi-Fi network with a 5 GHz range and a speed of 10 Mbps or more.
PlayStation Now vs Xbox Game Pass: Pricing
PlayStation Now comes in three easy-to-understand pricing plans. For 1 month you will have to pay about 700 rubles, for 3 months – 1750 rubles, and for a year – 4000 rubles.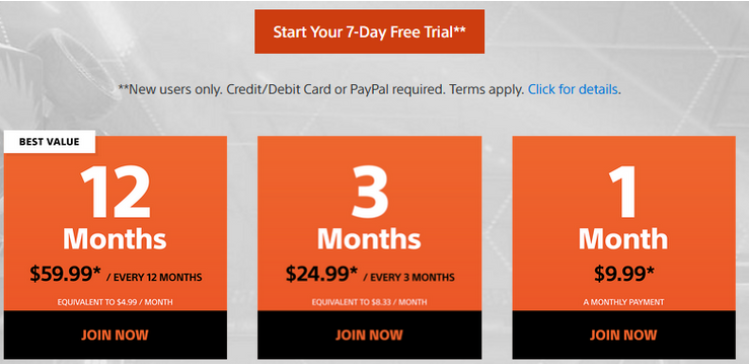 The price of the Xbox Game Pass for PC is also 700 rubles for 1 month. However, you can buy Xbox Game Pass Ultimate for 1000 rubles. In this case, the player gets access to games on PC and consoles, as well as Xbox Live Gold (its usual cost is 700 rubles, but in this option you will not have to pay separately). In addition to providing access to online modes, Club Gold also offers free games every month.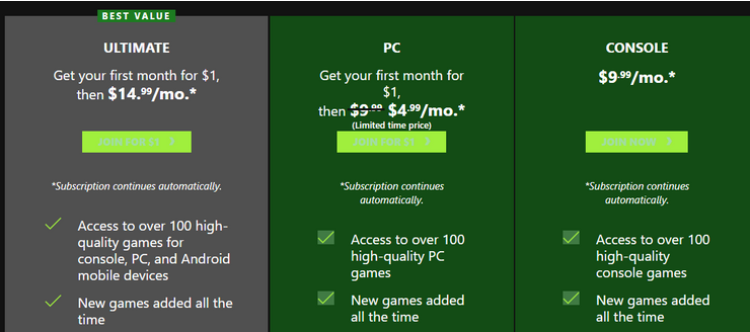 Comparison of PS Now and Xbox Game Pass game catalogs
No service is worth the money if it offers access to bad games. Developers understand this, so both platforms provide a wide range of projects and their number is constantly growing. However, if the game disappears from the catalog, and this happens, it will not be possible to play it until the moment of purchase on a disc or in the form of a digital key. Saves will continue to be stored in the cloud.
PS Now games catalog
The PS Now library has over 800 games for PS4, PS3 and PS2. Some of them are available for a limited period of time, while others offer "Constant access".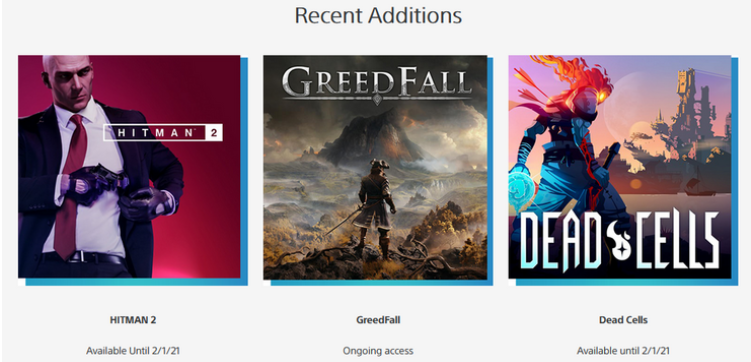 Here are some of the games from the catalog:
Hitman 2;
Dead Cells;
Dishonored 2;
Doom (2016);
Ratchet and Clank: A Crack in Time;
Metal Gear Solid V: The Phantom Pain.
While PS Now offers hundreds of games more than Xbox Game Pass, there aren't many awesome titles here. Also missing are flagship titles like: God of War (2018), Persona 5 Royal and Spider-Man. The service offers an ample selection of games, but those looking to find the best hits of recent years will be disappointed.
Xbox Game Pass catalog
Xbox Game Pass currently offers 380 games, with 245 running on consoles and 200 on PC (some of which are available on both platforms).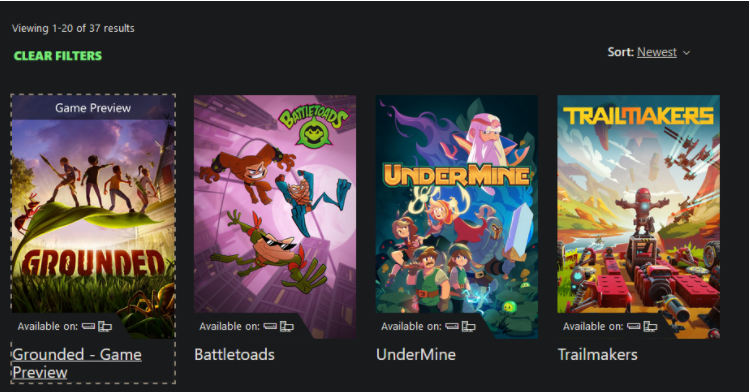 Main titles:
Gears 5 (both platforms);
Halo: The Master Chief Collection (PC)
The Outer Worlds (PC);
Hollow Knight (Xbox);
Forza Horizon 4 (both platforms)
Minecraft (Xbox).
With a smaller assortment, there are more fresh and big games available here than PS Now. This is because any Xbox Game Studio product goes into Game Pass as soon as it launches.
PS Now vs Xbox Game Pass: Which Is Better?
The choice of the best service directly depends on the games that you want to play. If the preference falls on the PC, but there is a desire to play PS exclusives without buying the corresponding console, PS Now is the best choice. For PC and Xbox One owners, the best solution is definitely Xbox Game Pass Ultimate.
Overall, Xbox Game Pass has the edge as it has more quality games. All high-profile releases get into the service right on the day of release – this gives a huge benefit. There are an order of magnitude more titles that most gamers want to play. It may cost a little more, but the benefits are greater.
Earn points and exchange them for valuable prizes – details