PS5 DualSense Controller vs. Xbox Series X: Which Is Better?
Today we will discuss the controllers of the two most popular consoles, namely the PS5 DualSense and the Xbox Series X input device. Which controller gives you a better feel for the game and how does it convey certain effects? We will also analyze what they are and what feelings they can convey to the gamer. All this is in our blog.
Features of the Xbox Series X controller
The first thing I would like to start with is the form. After all, when we first feel the gamepad and think whether it is comfortable and how pleasant it will be to use it. Microsoft has improved the shape so that it is more comfortable for adults and for children. Having changed the shape of the handles, rounded the bumpers and reduced the details around the triggers, now you should not be afraid that your fingers will slip off the sticks, trigger devices, because they have a tactile coating on them. It improves grip. Also, the developers have found the right balance of the weight of the gamepad. They used to think that harder means better, but to many it seemed too massive. Now his weight is perfect.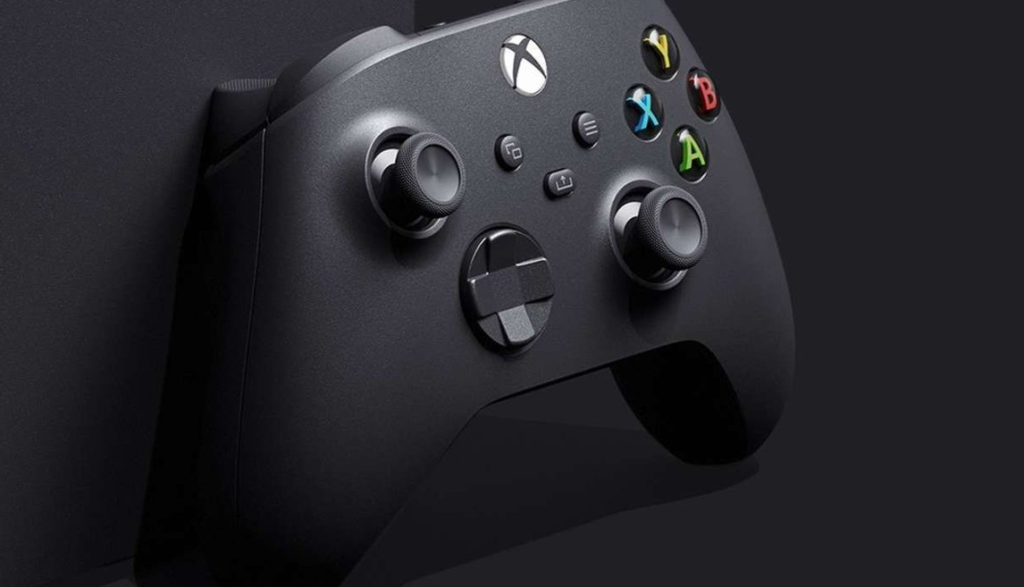 Redesigned the D-pad, creating a hybrid of a D-pad and a flat disc. This will allow you to make the already familiar point movements and at the same time new diagonal ones. It is very pleasant to the touch, because it has a matte finish. The surface will not interfere with gamers and those with profuse sweaty hands. It will be useful when playing platformers and fighting games. There is a new Share button that allows you to record your gameplay, take screenshots and share them on social networks.
Finally, we added wireless and wired power. By making the rear panel USB-C – connector for wired connection. Also, the controller did not switch to a battery, but remained on AA-batteries, because they can be easily changed, which cannot be done with a battery. The Bluetooth Low energy technology has also been added, which remembers the last few devices, so using it in everyday life will be as smooth as possible, because it can be connected to a PC, Android and iOS.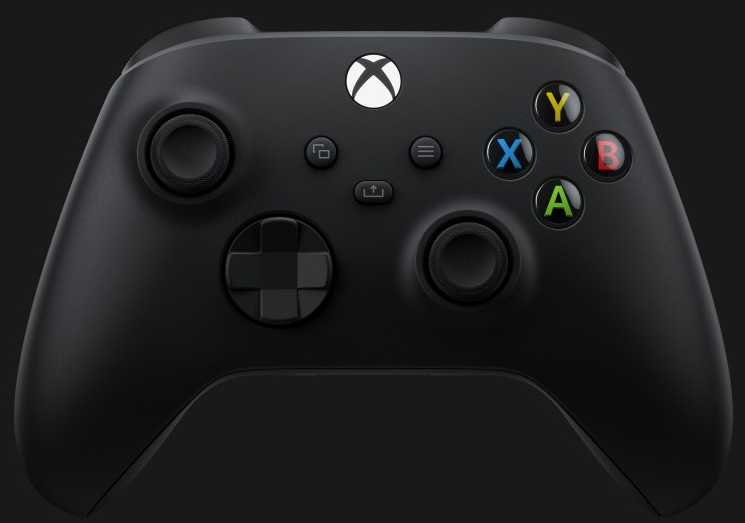 As a result, no special changes are noticeable. Microsoft has a "work, don't touch" policy. Therefore, it only finishes the already beloved cones, making them even more convenient. Of course, they also add something new, But in terms of design, everything remains + – the same. Which cannot but please the fans. Each button is placed in its place and allows you to fully enjoy the game. What more could a gamer want?
Unique features of PS5 DualSense
New solution from Sony. In the very name of DualSense, they encrypted that they move away from vibrations, switch to accuracy and greater tactility. Sensitive recoil and adaptive triggers are designed to create intense sensations that enhance the immersive experience and increase the interactivity of the gameplay. All these goodies have not yet been fully studied by the developers, but we hope that they will be able to fully reveal them and help gamers fully understand the process.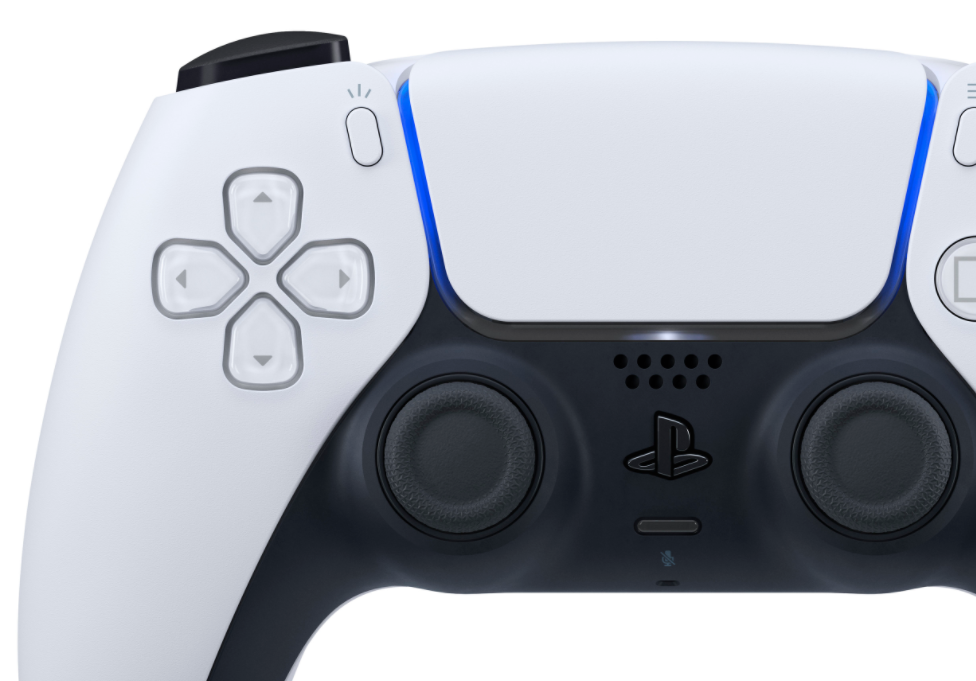 Responsive triggers give you a new game experience. By pressing L2 and R2, you can feel how the bowstring is gradually pulled or the resistance of the brake pedal on a tight turn, etc. But again, everything depends on the developers. They (effects) can also be reduced, or even turned off altogether. There is a good microphone for answering teammates. With echo blocking effect. There is also a Share button and voice input, which will make life easier for many. Enlarged the touch panel, which gamers also liked. The light sensor remained in place.
The design differs from previous generations, even there are similarities with the Xbox Series X. The combination of black and white, immediately divided people into two groups, those who are for and against. But they are still moving towards an ergonomic design, which pleases.
As a result, there are many changes that make the game easier and more intense. This pleases many gamers and baffles developers. But since the console just came out, everything is still ahead. And we will be able to fully appreciate all the advantages of this gamepad by the end of the year.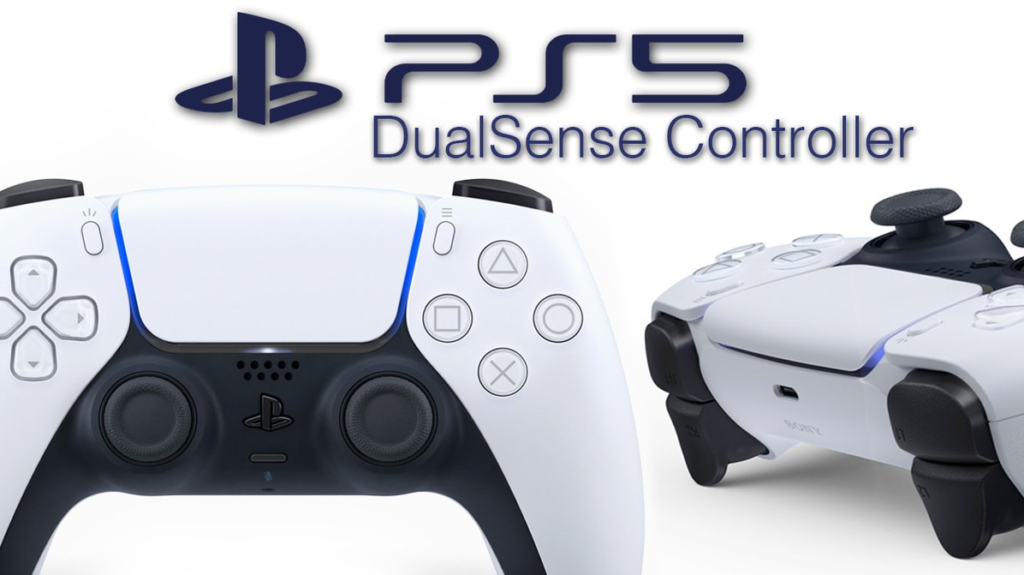 Which gamepad is better?
So we are coming to an end and soon we will find out which is better? We did some analysis of the controller data. And now we can draw certain conclusions and give one of them the first place or understand that they are almost not inferior to each other.
The design of both gamepads is almost the same. They are very ergonomic and fit in the hands like a glove. Therefore, at this stage, there is parity. Among the colors, everything is scarce, for now. But soon both companies will add something.
The new solutions in the transfer of the atmosphere have shown themselves well, but still Sony put themselves better with their triggers than Microsoft with the D-Pad. After all, the Sony controller even allows you to feel the material that the character is holding in his hands or on what surface he moves. The new spider and textured triggers performed well.
The lack of a gyroscope in X Box is another big drawback. After all, without it, the camera is harder to control. But PS already has it for the second generation in a row. That is almost no different in control from the mouse. Sony's microphone clearly makes life easier. It's a shame the Xbox doesn't have that. One more point in favor of Sonya.
In power supply "X" turned out to be more reasonable, since they have batteries, not accumulators. They will wear out over time, replacing which will cost a pretty penny rather than batteries, but then again, costs. So it's up to you to decide who to give your preferences to. Both there and there wired charging is available in case the batteries or accumulator run out.
Chips by type: speaker, touchpad and light bar – are not so significant, as well as in previous generations. However, Sony has redesigned the lightbar and now gracefully wraps around the touchpad. This not only improves the decor, but also the functionality.
As a result
Both gamepads are good in their own way. Of course, in some areas there are advantages over each other, but both options should please you in one way or another. Let everyone keep the question of choosing the winner. Play new titles on what you like. We hope that the developers use the full potential of these devices to the fullest. And we can actually fully experience the virtual world. Our opinion is that the PS controller is still better and there are many reasons for that.
Earn points and exchange them for valuable prizes – details