Raising the level of prestige in the strategy Crusader Kings 3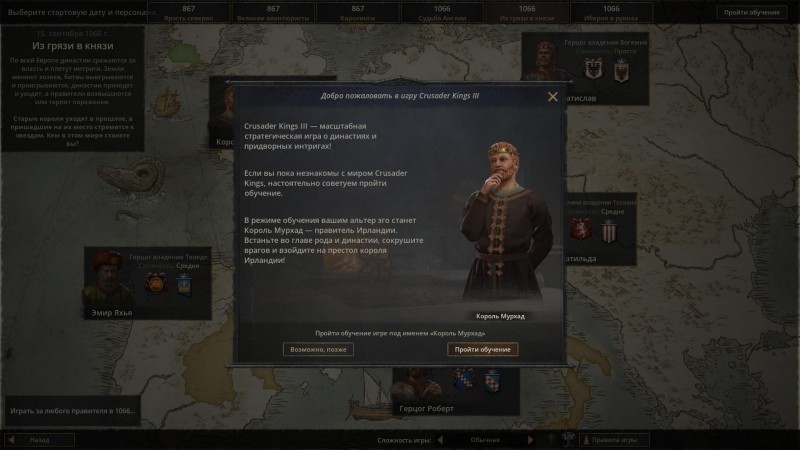 The global strategy Crusader Kings 3, which was released a few days ago, immediately received a lot of warm reviews from critics, and even managed to set a record on Steam for the number of simultaneously playing users (almost 100 thousand people). The main task of the game is to develop and increase holdings, and here such a factor as prestige plays an important role. The ruler must earn the respect of both his people and neighboring kingdoms. The prestige of a ruler demonstrates how famous he is and how high a social position he occupies in comparison with other rulers. Thanks to the high value of this indicator, you can quickly expand the borders of your empire and strengthen your position in history.
You can see your ruler's prestige level in the upper right corner of the user interface, to the right of his income. Each ruler has a prestige rating that increases as the game progresses. The level received by the character is never reduced, unless he did some action that led to the loss of glory. If a player pays for something with his prestige, then he still remains at the same level, only the indicator of the prestige of the state bank falls.
In addition to the monthly growth of prestige, the ruler multiplies it when performing certain unique actions during random game events. Before doing any of these actions, you can check if it will earn you free Prestige Points. To do this, just hover the cursor over this action.
But random events are not the only way to gain prestige in Crusader Kings 3. There are several more effective methods available to you to increase the authority of your ruler in the eyes of your vassals and other kingdoms around the world:
The beginning of wars and the conquest of victories in battles
Helping allies in hostilities
Organization of major events such as Big Hunt or Feast
Improving diplomatic skills
Capturing enemy territories
Committing heroic deeds
In addition, a character sometimes has a chance to gain prestige for currency or through high piety. And it is also worth remembering that in general, the growth of prestige can be influenced by both the actions and the personal characteristics of the ruler.
Earn points and exchange them for valuable prizes – details