reroll characters and its risks
In various wikipedia Genshin Impact is listed under the Action / RPG genre, and with an open world, but make no mistake! If you look closely, it becomes clear that this game is the most real "gache". For all those who do not know, gacha is:
a free-to-play game available on several platforms at once (PC, consoles and mobile gadgets);
micromanagement;
presentation of the plot in the form of a visual novel;
combat system – turn-based or action-RPG;
a bunch of attractive heroes with different rarity.
Genshin Impact is clearly a gacha game – no doubt about it. But that's not a bad thing, because gacha games are pretty damn popular because of the last point above. So, in today's small but extremely informative guide, we'll take a look at how to do the so-called "reroll" of a character in Genshin Impact!
Roroll character in Genshin Impact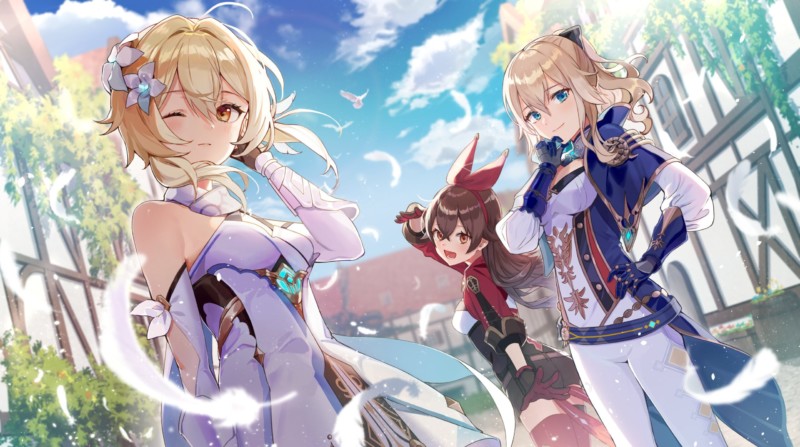 It is important to note that the reroll process in Genshin Impact is somewhat different from other gacha games. It is an order of magnitude longer, plus there is a fairly high chance that you will simply be banned. That's right, you can spend a huge amount of time rerolling a character, but instead of a character get banned. In general, think about whether you want to do this or not.
Are you ready to take the risk? Okay, let's try rerolling a character in Genshin Impact. It is worth mentioning right away that this process is much easier to carry out on PCs and mobile devices. On Playstation 4, the reroll becomes much more difficult due to the fact that the progress in the game is tied to the Playstation Network account, and not to some random email.
So, go through the beginning of Genshin Impact to get the fifth rank of adventure and hero. And … do this until you get a five-star character. The best characters are Duluca, Jean, Mona, Kiki, Venti and Kezin. The process of replaying the initial stage of the game can take from thirty minutes to one and a half to two hours of real time.
Nothing higher than four-star heroes dropped? It's okay, be content with them. The fact is that the chance of a five-star hero falling out is incredibly small and if he has not dropped out to you for a long time, then it is unlikely that something will change. Most likely, you will get a ban faster than a hero of the desired level.
Earn points and exchange them for valuable prizes – details