Searchindexer.exe is CPU intensive – what should I do?
Many users on the network note that the Searchindexer.exe process puts a heavy load on the central process of their computer. What's more, this mysterious process is fueled not only by CPU resources, but by tons of RAM. Seeing such a gluttonous process in the Task Manager, most users start to have a strong panic. Virus, PC hacking, hardware breakdowns – whatever thoughts come to mind.
Panic aside! Searchindexer.exe is a Windows Search system service that indexes disk contents. It is used in many components of the operating system, including Explorer, the Start menu search bar, and Libraries.
It's funny, but Searchindexer.exe can stop loading the user's system after prolonged activity (3-5 hours). The reason is the completion of the OS file indexing process. We recommend that you be patient and see if the situation resolves itself.
If you see that nothing has changed, use the methods below.
Method # 1 Restarting Windows Search Service
Press the Windows key + R key combination to open the Run window. Enter the value "services.msc" in the blank line and click the "OK" button. Find a service called "Windows Search" in the window that appears, right-click on it and select "Properties". Next, go to the "General" tab and find the line "Startup type".

Click on the startup type drop-down menu and select the Disabled option. Confirm the changes in the service parameters by clicking the "Apply" and "OK" buttons. Now close all windows and restart your computer. Once you are logged in, reopen the properties of the Windows Search service and set its startup type to Automatic (Delayed Start).
Method # 2 Renaming korwbrkr.dll to korwbrkr.bak
If the previous method did not help you get rid of the problems with the Searchindexer.exe process, then we recommend that you start renaming the korwbrkr.dll file to korwbrkr.bak. First, you need to stop the Windows Search service, as demonstrated in the first method. Next, right-click on the Start menu and select "Command Prompt (Administrator)". Having opened the system console in front of you, execute the commands "cd C: windows system32" and "ren korwbrkr.dll korwbrkr.bak" (without quotes) in it.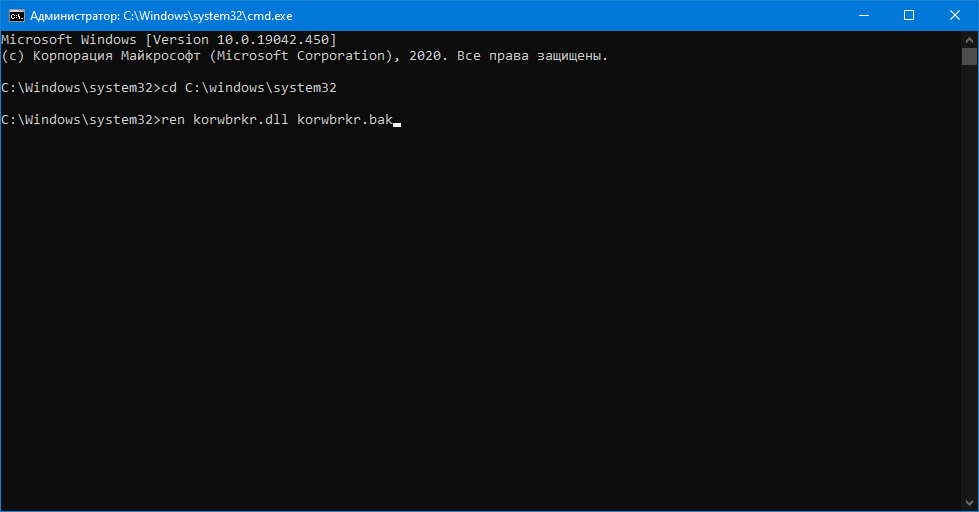 Typically, after completing the above two methods, the problems with the Searchindexer.exe process disappear completely.
Earn points and exchange them for valuable prizes – details