server problems, crashes, FPS, etc.
Earlier this month, Valheim was released – a new cooperative "survival game" in the open world with a Scandinavian style. In Valheim, players will have to build settlements, explore a rich and incredibly detailed world, and fight against numerous opponents, enlisting the help of friends and strangers. It's worth noting that Valheim is in Early Access, but that doesn't stop it from being a delightful game right now.
Nevertheless, despite all the praise, Valheim still suffers from certain technical problems. Problems with dedicated servers, freezes, unstable connections, crashes, errors – this and much more are currently pestering Steam players. Iron Gate AB developers will probably fix all these "bugs" in future updates. However, something can be fixed now.
In today's article, we'll take a look at how to fix the most common Valheim problems.
Valheim system requirements
As always, we strongly recommend that you familiarize yourself with the system requirements for the game. Many problems can arise precisely because your computer does not meet the stated requirements.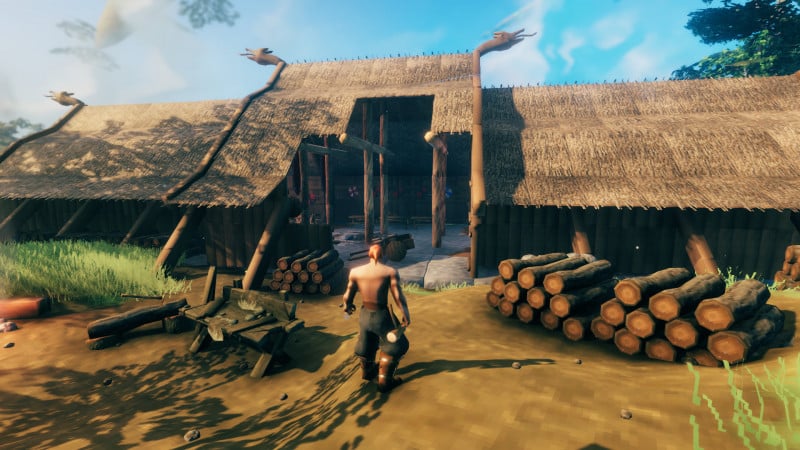 Minimum system requirements
Requires 64-bit processor and operating system
OS: Windows 7 or newer
Processor: 2.6 GHz Dual Core or Equivalent
RAM: 4 GB of RAM
Video card: GeForce GTX 500 series or equivalent
DirectX: Version 11
Disk space: 1 GB
Recommended system requirements
Requires 64-bit processor and operating system
OS: Windows 7 or newer
Processor: i5 3.0 GHz or better
RAM: 8 GB of RAM
Video card: GeForce GTX 970 or equivalent
DirectX: Version 11
Network: Broadband internet connection
Disk space: 1 GB
No, the eyes do not deceive you. Valheim really only takes up 1 gigabyte of free disk space. How the developers managed to squeeze so much content into such a small space is unclear.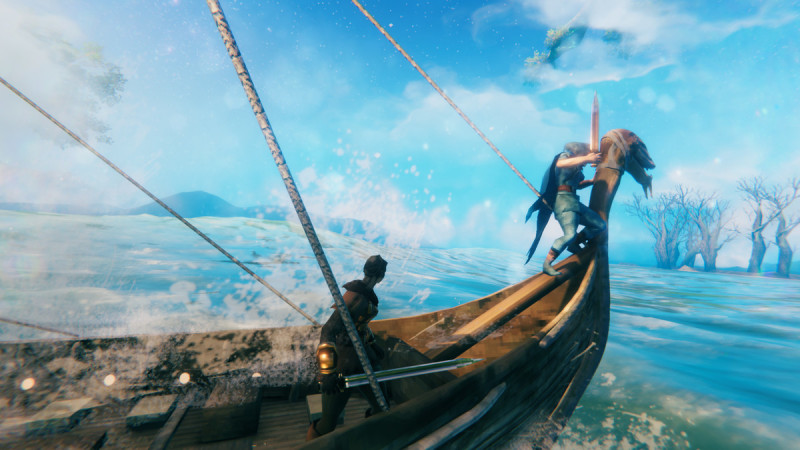 Valheim crashes on startup
Launch crashes are a classic problem in a lot of PC games – and Valheim is no exception. Often the reason for crashes lies not in the game itself, but in the user's system. First, try adding Valheim to your antivirus exclusion list. It is also worth running the game as administrator. If the game still does not start, then it is worth installing all previously pending updates for Windows. And don't forget about the drivers for the video card – update them. You can use the following links:
Dedicated server does not appear in Valheim
Some players claim that after creating a dedicated server, they are unable to connect to the latter. The first thing you should try is adding one (+1) to your server port. Once you've done this, try logging into the server again. Other players report that a similar issue can be fixed by adding the server to favorites via Steam.
Sudden disconnection from the server in Valheim
Unfortunately, there is no working solution for this problem, at least for the time being. However, one Reddit user offered a very interesting way out of the situation – and many argue that it works! It is enough to use port 2457 instead of 2456 when creating the server and everything will work fine. Make sure to restart the server script when you change the port.
Valheim freezes
For some reason, Valheim can freeze abruptly when players are in certain locations. To fix this, you need to run an integrity check on the game files on Steam, disable your antivirus and firewall (and their system equivalents). If none of this helps, reinstall Valheim completely. Also, don't forget to restart your PC.
Low FPS, Valheim freezes
We remind you once again that Valheim is in Early Access, and therefore performance issues are expected. Your FPS may fluctuate simply due to incomplete code. Valheim can also perform poorly on your PC due to outdated video card drivers or oversized graphics settings. Use the links above to update your drivers and downgrade Valheim graphics. Be sure to turn off vertical sync!
Camera and control problems in Valheim
After connecting the controller to a computer, the control and camera in Valheim may behave completely differently than intended. Unfortunately, there is no solution to this problem. All that remains is to disconnect the controller and play the game with the keyboard and mouse. Looking forward to future patches!
Earn points and exchange them for valuable prizes – details