simulators for PC and Android
People of all generations love fishing. However, the modern rhythm of life sets its own rules, so it is not always possible to break out to the bets or the river. The best fishing games will be an excellent substitute or addition to outdoor activities. They will let you feel like a legendary fisherman, and will also help you measure your strength with large exotic fish of the world. This TOP includes 6 games with excellent graphics, interesting fishing mechanics and a variety of content.
The best fishing games for PC
From games on PC, the user expects to receive high-quality graphics, many locations, changing seasons and other pleasant features. The following projects abound in all of these qualities.
Professional Fishing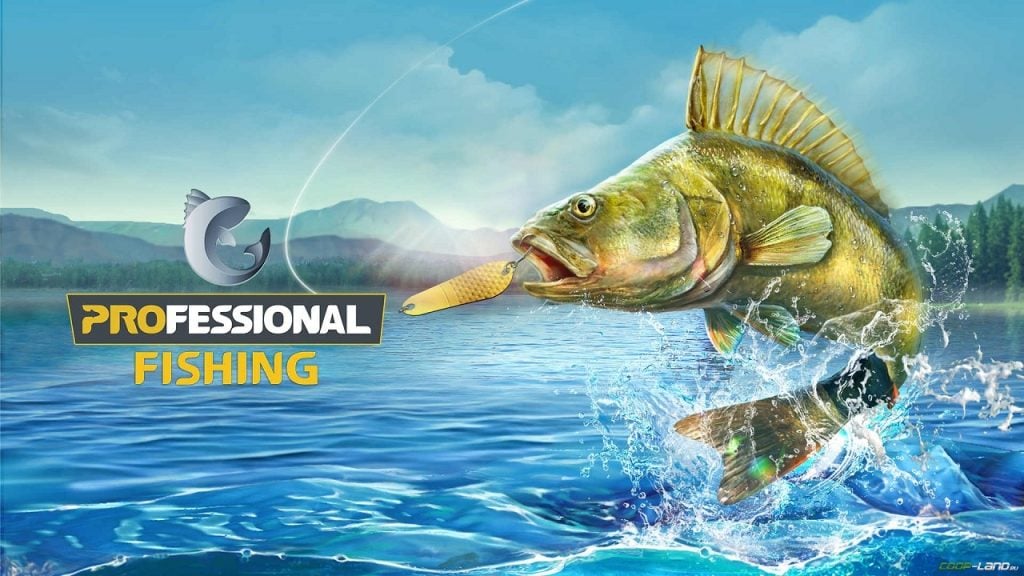 A realistic fishing simulator that invites you to visit the most remote forest bets and reservoirs in search of fish. The player gets the opportunity to join a club or create his own, as well as compete with other fishermen in terms of production. The game changes seasons of the year, weather and fish preferences, so it is not so easy to catch a good specimen. Special artificial intelligence, responsible for the behavior of the inhabitants of the lake, helps not to get bored.
| | |
| --- | --- |
| Characteristic | Meaning |
| Graphic arts | Realistic |
| Year of issue | 2018 |
pros
a large assortment of equipment, you will have to start with a bamboo fishing rod;
relatively difficult fishing process;
beautiful locations;
a huge amount of fish available for catching;
record individuals, which are very difficult to catch.
Minuses
rarely bites;
all equipment, especially of high level, is very expensive.
Beneath the surface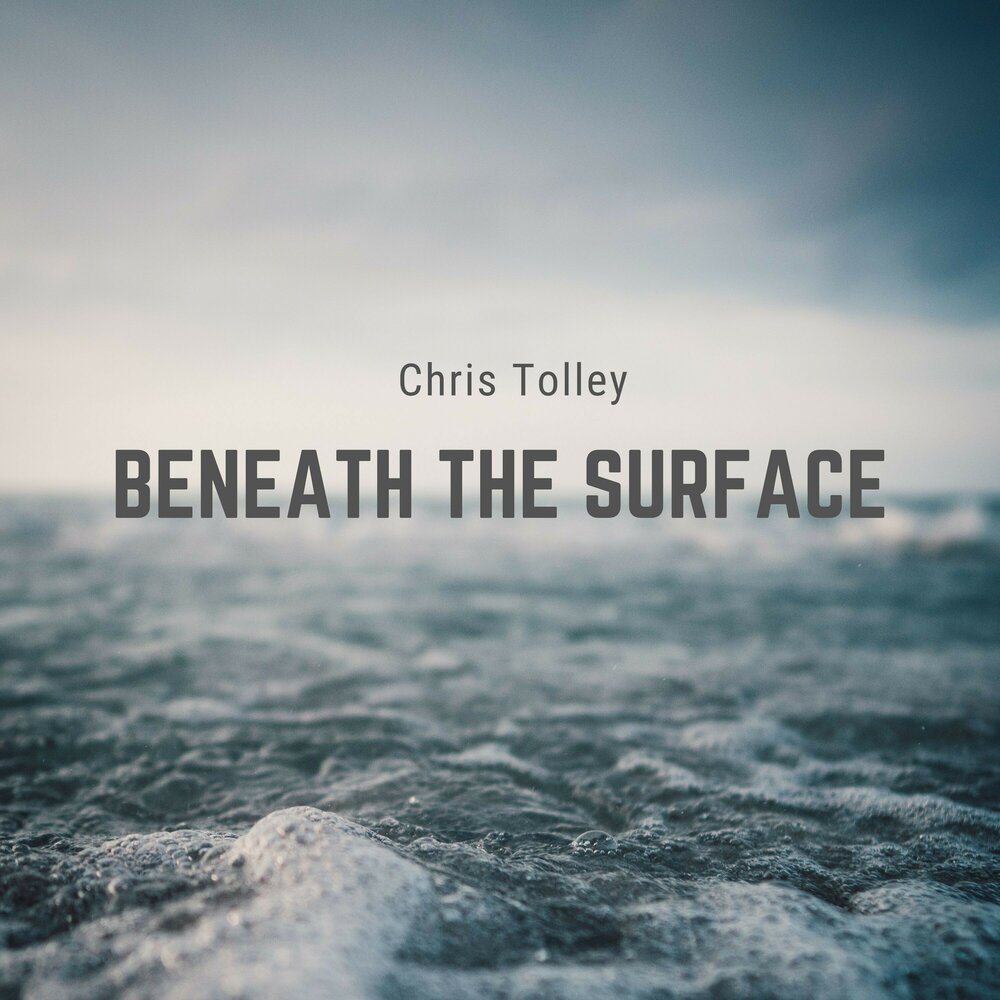 A simple and fun fishing game that made it to the top thanks to its free distribution on Steam. It is undemanding to computer resources and will work even on a weak device. Relaxing gameplay and the ability to fish out funny trophies from the bottom only add a special charm to the game. As the player progresses, they can improve their fishing rod, which will allow them to level up and unlock new content. The greater the depth, the larger, more valuable and curious the catch becomes. It may not be a full-fledged fishing simulator, but it allows you to relax and while away a few boring evenings.
| | |
| --- | --- |
| Characteristic | Meaning |
| Graphic arts | Cartoon |
| Year of issue | 2018 |
pros
is free;
nice graphics;
you can develop and get interesting trophies;
albeit small, but a variety of content;
disposing protagonist.
Minuses
extremely simple gameplay;
in English only.
Catch & Release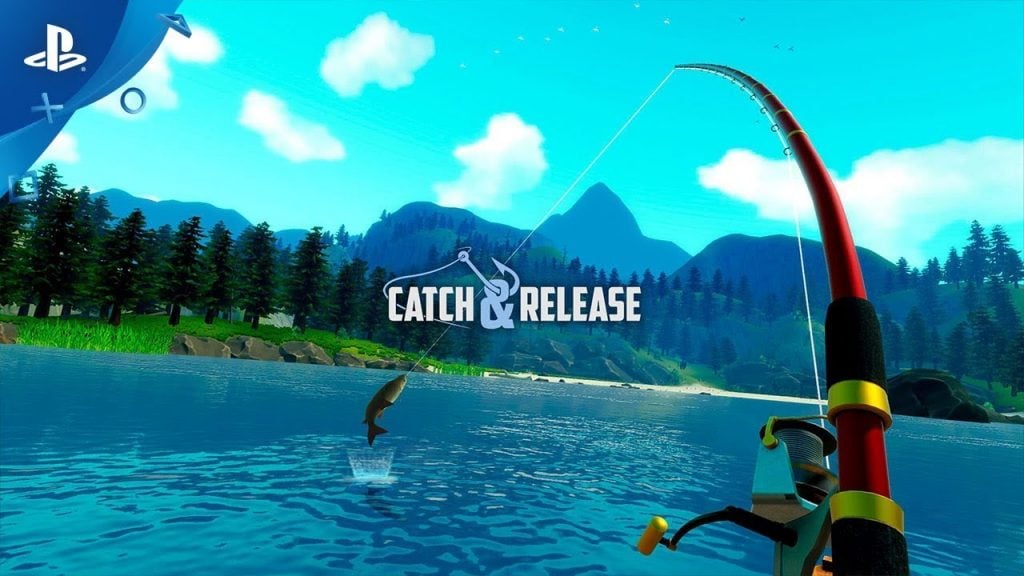 Tired of fishing from the shore? Catch & Release is a fishing simulator that helps you diversify and go fishing from a boat. The good thing about the ability to navigate the reservoir is that the player can test his intuition and try to identify the most fishy places. The game is intended for fun, but it has a sporty style of fishing, so it helps to better understand the specifics of tournaments. The main feature of the project is its connection to VR, so it will not be possible to get a new gaming experience without a virtual reality helmet.
| | |
| --- | --- |
| Characteristic | Meaning |
| Graphic arts | Realistic |
| Year of issue | 2018 |
pros
open game world with simple navigation;
a virtual reality;
there is support for the Russian language;
9.2 points out of 10 according to the players' ratings;
advanced angling mechanics.
Minuses
only suitable for VR headset owners;
relatively high price.
Best fishing games for Android
You cannot expect the same level of quality from games for mobile devices as games for PCs or even consoles. The reason is that mobile hardware is much less productive, and therefore, in order to lure players, developers often have to get out, resorting to all sorts of tricks, for example, a nice design that masks graphic imperfections, or gameplay features that are not observed in the projects of competing studios. Nevertheless, mobile games are an order of magnitude better in terms of multiplayer modes, day trials and a variety of tournaments.
Fishing hook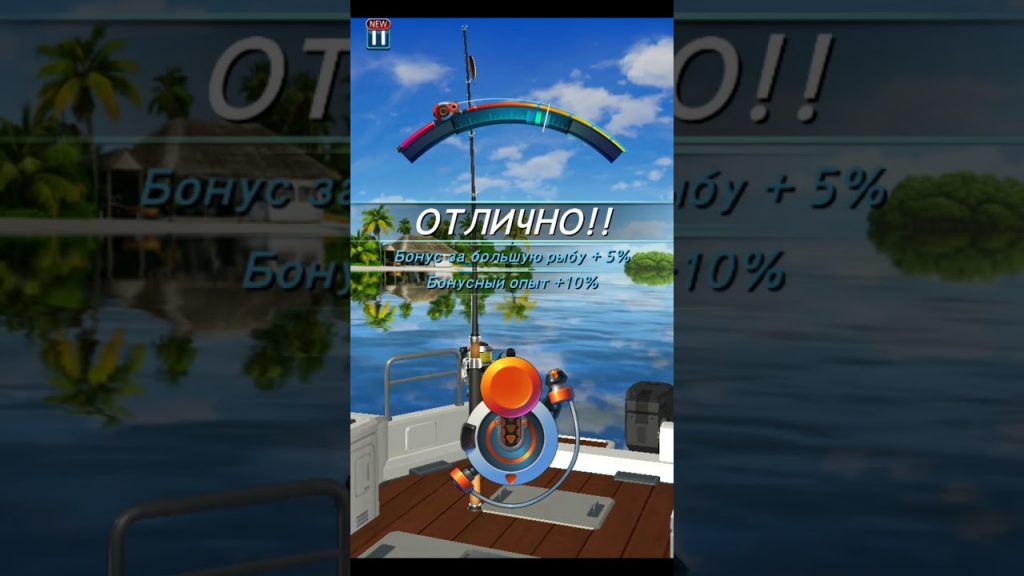 An extremely attractive toy (thanks to the amazing design!) That will definitely appeal to all fishing enthusiasts. You will have a faithful yacht at your disposal, capable of taking you to any available location in a matter of minutes (from the azure sea to the deep ocean), a rich "arsenal" of lures and rods, plus you should not forget about the huge list of fish available for fishing. And if you are persistent enough, then one day you will be able to get from the bottom not just a fish, but a real treasure!
| | |
| --- | --- |
| Characteristic | Meaning |
| Graphic arts | Realistic |
| Year of issue | 2017 |
pros
more than 50 million installations;
many tasks in all corners of the world;
there is a system of achievements;
36 types of fishing;
over 100 fish species, 40 of which are rare;
there are tournaments;
you can find a hidden treasure.
Minuses
there is a limit on the number of refunds;
high price of tooling, payment in real money.
Flying bite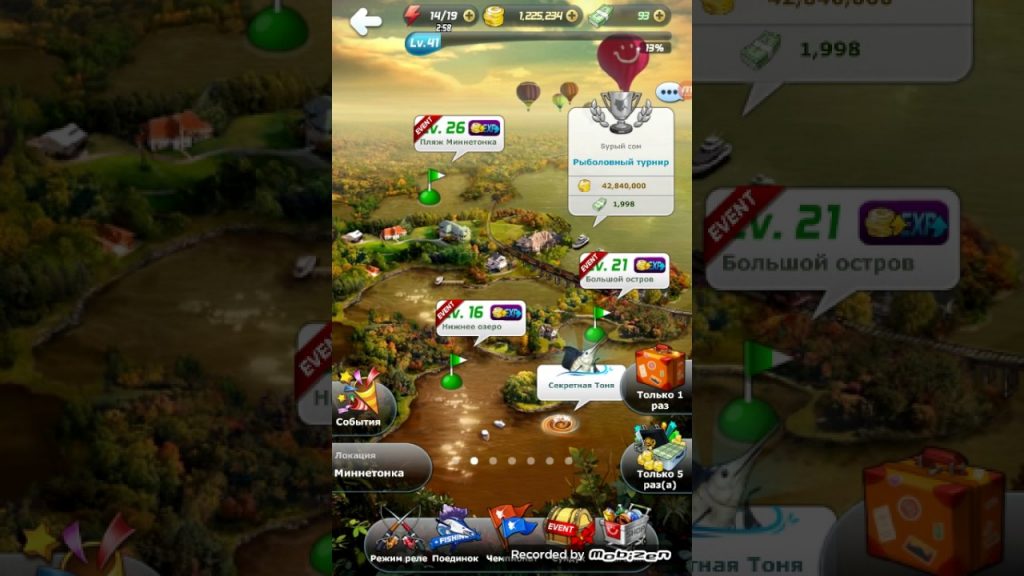 This is a successful fishing simulator for Android, which will delight you with modern 3D graphics. The whole process of catching and hooking can be done with one touch. As you catch and sell fish, money will appear, for which you can improve the rod, reel, line and other fishing attributes. In the future, they will be useful for fishing out a sea or lake giant. A nice bonus is a large number of exotic fish.
| | |
| --- | --- |
| Characteristic | Meaning |
| Graphic arts | Modern |
| Year of issue | 2015 |
pros
beautiful graphics;
simple control;
there are bonuses;
many types of interaction with other players;
there are nuances that increase the success of fishing.
Minuses
to achieve heights, you need to invest money;
does not work without a permanent connection to the network.
Ultimate fishing simulator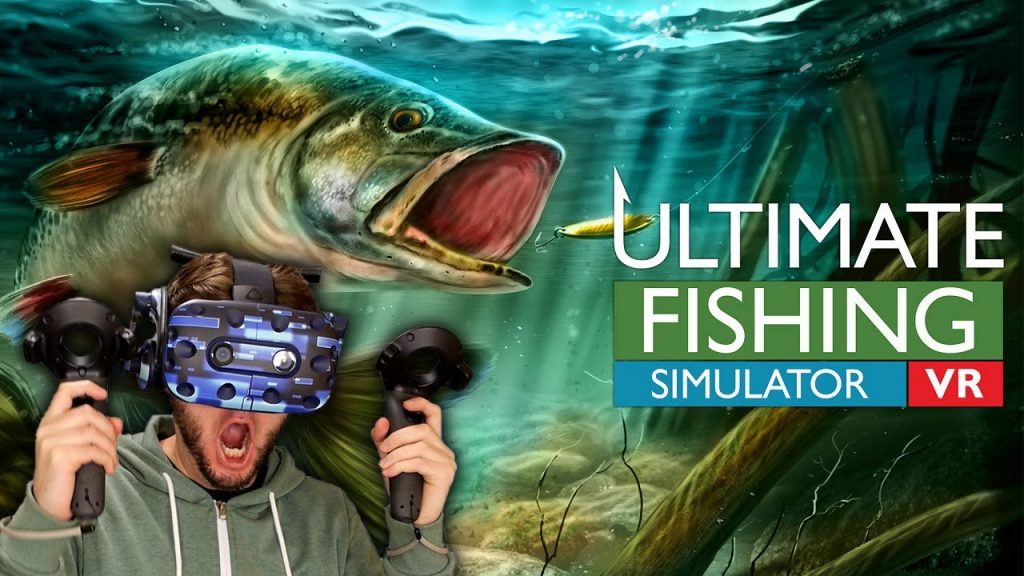 This is a comprehensive fishing simulator that offers you trying to catch big fish in different climatic zones. The player can choose from 3 fishing regions: Russia, USA and Canada. Moreover, there is not only classic fishing, but also spearfishing on ice-covered lakes. All fishermen in the game have their own homes where you can evaluate trophies and prepare rigs for your next fish trip. Many players enjoy the challenging fishing mode, in which fishing for any fish is a real challenge, which only experienced players can do.
| | |
| --- | --- |
| Characteristic | Meaning |
| Graphic arts | Realistic |
| Year of issue | 2018 |
pros
good graphics;
sea ​​of ​​fish;
a lot of opportunities for fishing;
the process is close to the present;
there is multiplayer.
Minuses
a lot of advertising;
not the best optimization.
These are all fishing games that definitely deserve the attention of the fans. They may not substitute for a real outing in nature, but they may well quench the thirst of less avid fishermen or help get out between fishing seasons.
Earn points and exchange them for valuable prizes – details