Solving Crashes, Low FPS, Black Screens and More in DOOM Eternal
The release of DOOM Eternal happened only yesterday and, as is the case with all new games, unfortunately, it was not without technical problems. Some users claim that their new game from id Software crashes, others complain about serious performance problems, others see only a black screen and nothing else in front of them, etc. etc.
Some of these problems are solved by well-proven methods, but there are others that require a slightly more serious approach. Below you can find a number of solutions to fix many of the issues with DOOM Eternal.
Before we move on, though, let's take a good look at the system requirements for DOOM Eternal.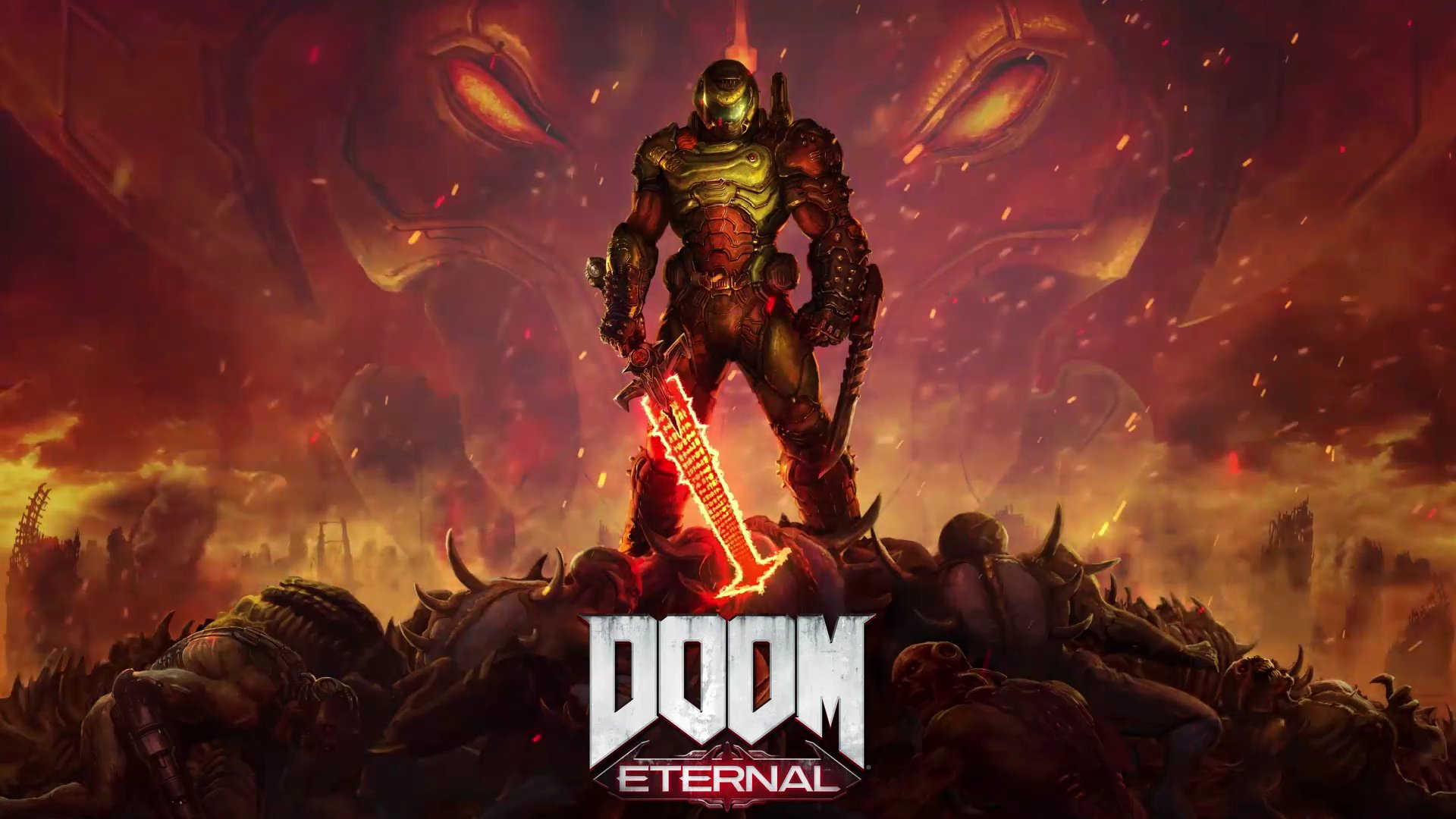 DOOM Eternal minimum system requirements
OS: 64-bit Windows 7/64-bit Windows 10
CPU: Intel Core i5 @ 3.3 GHz or better, AMD Ryzen 3 @ 3.1 GHz or better
RAM: 8 GB
Video card: NVIDIA GeForce GTX 1050Ti (4GB), GTX 1060 (3GB), GTX 1650 (4GB) or AMD Radeon R9 280 (3GB), AMD Radeon R9 290 (4GB), RX 470 (4GB)
Network: Broadband Internet connection
Free space: 50 GB
Graphic Preset: (1080p / 60 FPS / Low Settings)
DOOM Eternal Recommended System Requirements
OS: 64-bit Windows 7/64-bit Windows 10
CPU: Intel Core i7-6700K or better, AMD Ryzen 7 1800X or better
RAM: 8 GB
Video card: NVIDIA GeForce GTX 1060 (6GB), NVIDIA GeForce 970 (4GB), AMD RX 480 (8GB)
Network: Broadband Internet connection
Free space: 50 GB
Graphics preset: (1080p / 60 FPS / High settings) – * on NVIDIA GTX 970 video cards, texture quality is recommended to be set to Medium quality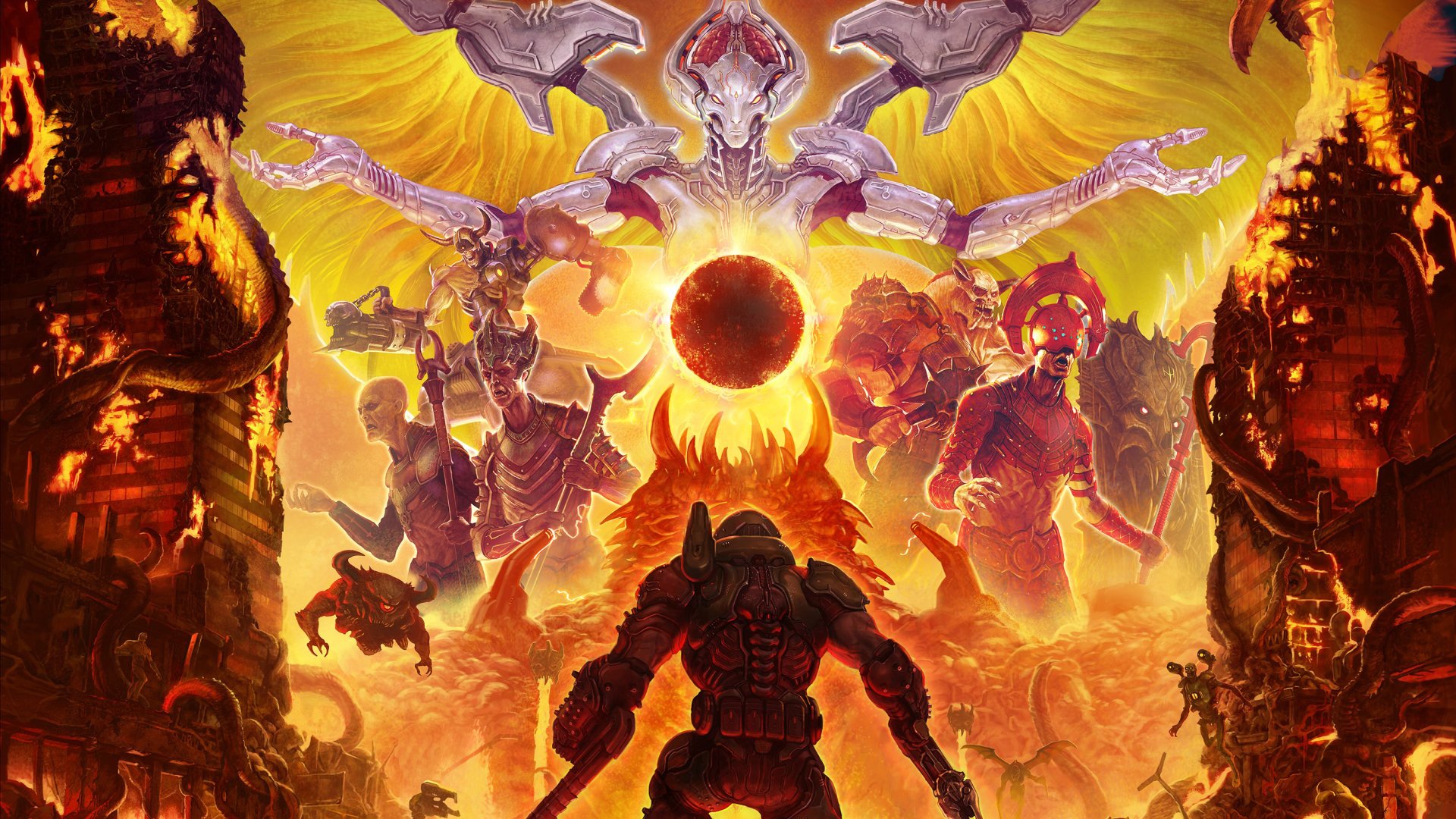 Black of black screen in the DOOM Eternal
This problem can be caused by several reasons: an outdated video driver, non-compliance with the minimum system requirements, or an overly caring antivirus that blocked the game's executable file. If you are confident about your machine, then make sure DOOM Eternal is on the exclusion list of your antivirus, then install the latest driver for your video card. If you have a card from Nvidia – 442.74, if from AMD – 20.3.1-Beta-Mar6. Also, black screens can be caused by overlay programs such as Steam or Discord. Nothing helped? You have a direct road to support from Bethesda: this is a rather specific case.
Black particles obscure parts of the screen in DOOM Eternal
Some users claim that some strange black particles blocking parts of the screen prevents them from playing in DOOM Eternal. Do you have a similar problem? Go to the graphics settings of the game and turn off the depth of field. Apparently, this effect does not work quite correctly on certain configurations.
Demon gates closed after killing all demons in DOOM Eternal
You can stumble upon messages from players who claim that their demonic gates remain closed, even after killing all the demons in a given territory. The fact is that some demons could "spawn": they are still alive and you have not reached them. Wait a minute or two and see if some enemy appears. If not … run the last checkpoint. Such a bug rarely occurs, but when it occurs, you have to forcibly reboot.
DOOM Eternal won't collapse (Alt-Tab)
When playing DOOM Eternal fullscreen, you might have changed the game not being minimized with Alt-Tab. It will be possible to normally minimize the game only if some Explorer window or, for example, a browser tab is open on the desktop. Here's a little tip for you: after launching Doom Eternal, press Ctrl + Shift + Esc, and then bring up the Task Manager – now you can minimize the game without any problems.
DOOM Eternal crashes after the splash screen
A decent number of players have complained that their DOOM Eternal crashes after the initial splash screen. Many different solutions have been tried, however, only two turned out to be the most effective: completely reinstalling the game and disconnecting from the Internet before launching it. If none of the above worked for you, then we advise you to contact Bethesda support.
Steam initialization error when launching DOOM Eternal
This error can be seen when you launch DOOM Eternal without being in a Windows Administrator account. You do not have to become an administrator on your system: you just need to launch Steam as an administrator, and then launch DOOM Eternal from the library with games. Sometimes reinstalling Steam also helps.
DOOM Eternal "missing Vulkan-1.dll" error
The error about the absence of the Vulkan-1.dll file is easy to overcome: you need to update the driver for your AMD video card. Of course, you can still try install Vulkan yourself, but generally, updating the video driver should resolve the error.
Brakes and low FPS in DOOM Eternal
DOOM Eternal is a perfectly optimized toy that should run smoothly even on budget PCs at 60FPS. However, some users note that they have a new part of the legendary franchise why it slows down and, in principle, is somehow unstable.
First, update your video driver. Second, make sure your PC is not busy with other tasks while playing DOOM Eternal, such as downloading a dozen movies to uTorrent or installing another game.
Third, try going into DOOM Eternal's graphics settings and turning off Vsync. Many users claim that after disabling the vertical, their performance issues have been completely resolved.
Sound issues in DOOM Eternal
There are some audio issues with DOOM Eternal. All sorts of distortion of sound or its complete absence – that's what players are complaining about now. Fortunately, this problem is solved for many by an elementary change in the sound format. Press Win + S, enter "Manage audio devices" and select the found query.
Double-click LMB on your speakers or headphones to open their properties. Next, go to the "Advanced" tab. In the default format section, select a bit depth and frequency lower than the ones you currently have. For example, if you have 24 bit, 192000 Hz, then try dropping to 24 bit, 48000 Hz (or even lower). Save your changes and then test the sound in DOOM Eternal.
Earn points and exchange them for valuable prizes – details