SU-30625-6 on PS4 update – how to fix
Error SU-30625-6 occurs during the installation of a PlayStation 4 software update. Unfortunately, the error message does not contain any useful information, which leaves the user in a state of extreme confusion.
Error SU-30625-6 is caused by corruption of the software update file. But why does this file get corrupted at all? There may be several reasons, but often this is due to an unstable network connection. Simply put, while downloading a file from SONY servers, the console lost access to the Internet, as a result of which the download was stopped – the output was an unusable, damaged file.
How to fix error SU-30625-6 on PS4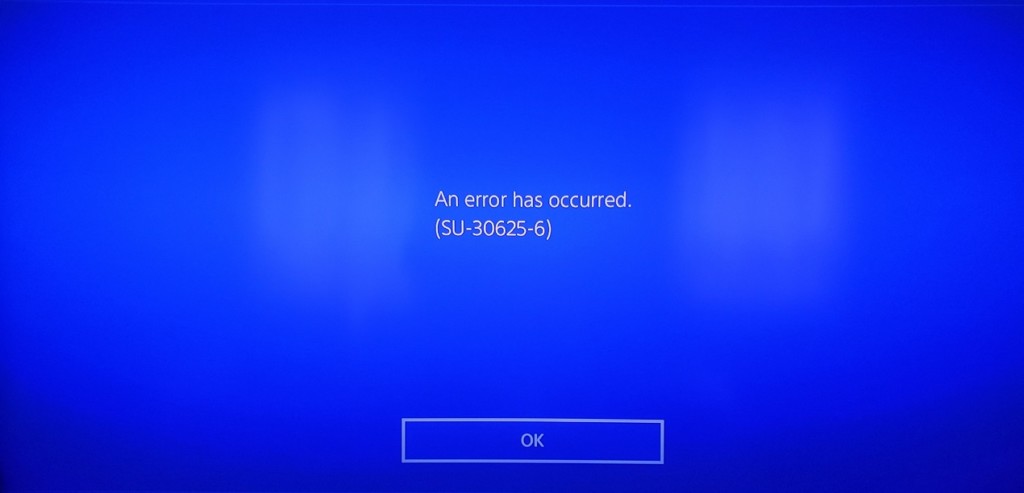 The simplest solution to this situation is to reload the update file. However, before doing this, it is recommended to perform some manipulations on your console. If you encounter error SU-30625-6, try the following on your PS4:
push up on the D-pad of your controller to bring up the function screen in front of you;
open the "Notifications" section (second item);
select the update in the list that you previously tried to install and click on the triangle;
confirm your intentions to remove the notice;
return to the function screen and open the "Settings" section;
go down a little lower on the settings screen and select "Software update";
now follow the instructions on your screen to get the most current PS4 update.
This time, the PS4 software update should go smoothly.
Additional solutions
Did the above solution fail to get rid of error SU-30625-6? Do not worry! There are a number of additional methods that can help you in this difficult situation.
Restarting the router. Is your PS4 connected to a wireless network? Then the problem might be a malfunctioning router. Turn off the router, wait a few minutes and turn it back on – this is the so-called full restart. After restarting your router, check for error SU-30625-6.
Updating PS4 software from a flash drive. In some cases, PS4 owners have to resort to updating their console using a flash drive. This procedure is performed through safe mode – even a green beginner can handle it. Go to following linkfor more details on how to update PS4 from flash media.
Initializing PS4. Unfortunately, there are also cases when none of the above helps. In this case, we recommend that you initialize the PS4 in order to eliminate potential "troubles" in the console software that interfere with the normal system update. Initialization is a complete reset of the PS4, so do not forget to back up all important data for yourself. You can start initialization in "Settings" → "Initialization".
If error SU-30625-6 does not disappear after PS4 initialization, then you may be dealing with a hardware failure of the storage used. We recommend that you contact the specialists at the nearest technical service.