SU-30696-4 on PlayStation 4 update – how to fix
Error SU-30696-4 can appear when downloading and installing a new version of the firmware for the PlayStation 4. Moreover, such a code often appears when updating via the Internet, and not via a USB drive. You can see the following information in the error message:
An error has occurred on the server.
(SU-30696-4)
Unfortunately, SU-30696-4 is an extremely nasty bug. Why? Yes, everything is simple: there is not so much information about her on the network. The same goes for working solutions. In today's article, we will tell you how to get rid of this "nasty", and properly update your PS4.
Solution for error SU-30696-4 on PS4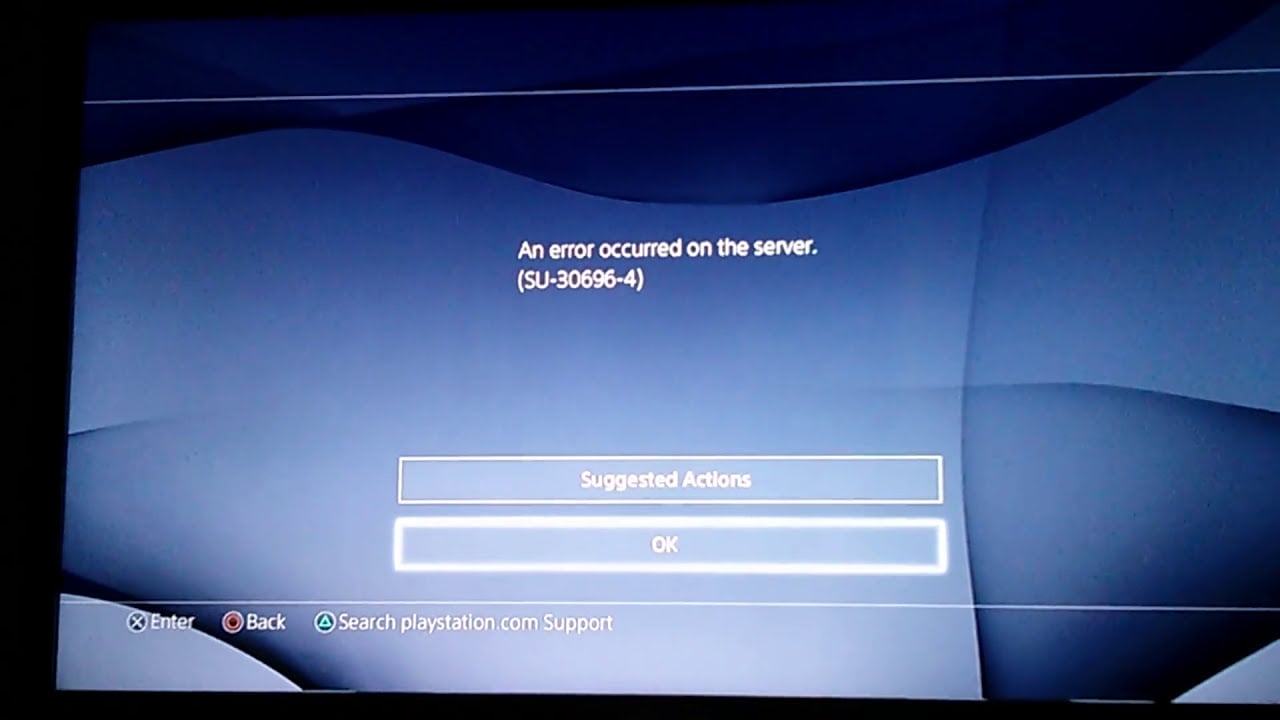 Solution # 1 Reboot the console
When faced with an update error, restart your PlayStation 4. This trivial procedure can fix many bugs and errors that occur during the operation of the console software. Once you gain control of your PS4, try installing the update again. This time everything can go without a hitch, without a hitch.
Solution # 2 Re-update
In some cases, you can get rid of error SU-30696-4 by restarting the console update through the "System software update" section in the settings. Perhaps the first time when downloading / installing a fresh update there was some kind of failure, for example, your PS4 was unable to establish a stable connection with the SONY servers.
Solution # 3 Installing an update from a USB drive
For some inexplicable reason, sometimes the PS4 may refuse to update normally in the usual way, i.e. through the Internet. In this case, the owner of the console may need to update it using a USB drive, on which the new firmware version was previously written. And if you think that this is done by simply copying the file, you are mistaken.
To properly prepare your USB media for PS4 update, you need to do the following:
connect your USB flash drive to your computer;
open the explorer, right-click on the flash drive and select "Format";
select the "FAT32" file system and click on the "Start" button;
then go to following link and download the latest PS4 firmware;
create a PS4 → UPDATE folder on a formatted flash drive;
place the file downloaded from the above link into the "UPDATE" folder;
disconnect the USB flash drive from the PC and connect it to the PS4;
turn off your PS4 completely, then hold down the power button on the case and hold it until you hear the second (!) beep;
go down to the bottom of safe mode and select "Update system software";
then select "Update from USB stick" and confirm your intentions.
If you have prepared the USB stick correctly, the PS4 update will proceed without any problems – error SU-30696-4 will not appear.